How to Create the Perfect Sports Den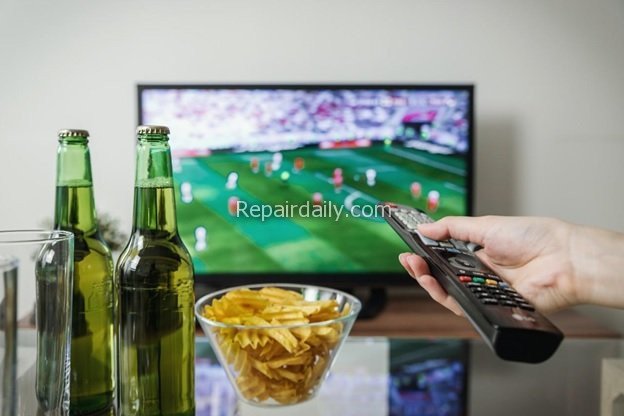 The idea of a perfect den for watching the big sporting events may seem like a throwback. But with so much sports on TV these days – and everyone getting more used to spending more time at home – it actually feels like the right time to design and build the optimum viewing area.
We are not going to comment on your choice of sports teams, or list the best betting options for the big games. But we are going to provide you with a checklist of the items you will need to allow you, your family, and your friends to get together and enjoy sports at any time of the year – without leaving the comfort of your home.
---
Big TV
This will always be the focal point of the room, so you need to get this one right. When it comes to the size of the television needed, we would advise going as big as your room and your budget allows. You absolutely need it to be 4K with the clearest picture and the sound.
With the flat screen TVs we have nowadays, there is not a lot of thought that needs to go into how to position or place the TV. Make sure that there will be no glare on the screen at any time and you should be good to go. Just make sure that all wires are out of view and not able to cause an accident with excitable guests.
Beverages and Food
There is no way you or your friends are going to make it until halftime without food and drink. Unless the den is right next to your kitchen you will need something to keep your drinks cold and your snacks fresh. By the way, we also advise not to build your den right next to your kitchen!
A cooler is a must, of course. So you will need to fix up some system of powerpoints. You might be able to get away with a cooler like the one you would take to a tailgate but that will require constant refilling of ice. A refrigerator for your drinks and some kind of simple cupboard layout for the snacks would be ideal.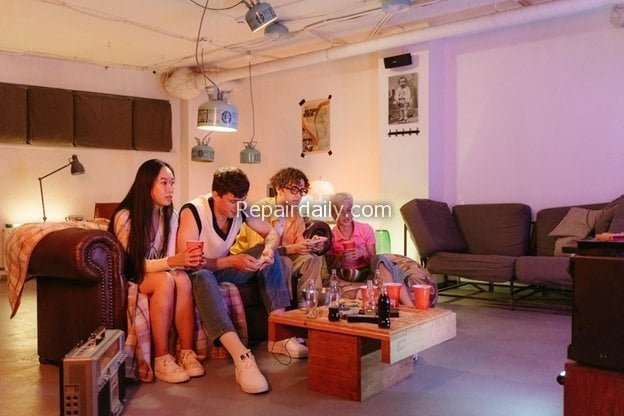 Furniture
Comfortable seating is almost as much of a priority as the big TV when it comes to creating the perfect sports den. But it is not as easy as just moving your old couch into the new space. Make sure you have a selection of chairs, recliners and couches to accommodate everyone.
You should also think about a simple, flat, cornered table. Nothing too elaborate – just something that will easily take your drinks and some bowls for chips. The shape needs to be simple so that your friends and guests don't spill too much on the floor. Because food and drink will be spilt!
Lighting
The way you light your sports den might not seem as important as some of the other areas on this list. But you don't want to spoil the occasion with harsh spotlights or any other invasive bulbs. A balanced feel to the room is what you are looking for, allowing the TV to be watched from all angles.
For some extra touches when it comes to lighting, you could always incorporate some LEDs – or even different colored lights to work in conjunction with whatever team you are supporting.
Gaming Extras
Now you will have most of the elements that combine for the perfect sports TV den. But you may also want to use the room for your own downtime – or for other occasions aside from sports events.
Think about an entertainment center that can hold consoles. That way you can fill the time between games by playing your favorite video games. This space is supposed to be somewhere you go to unwind. It is only natural to make it the best space possible.