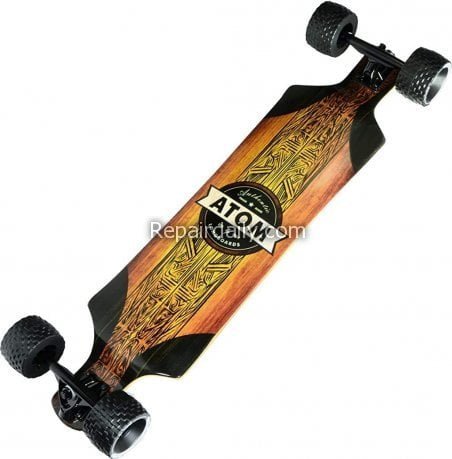 Ecomobility is in full development and multiple solutions to rethink your travels are proposed. Among the alternatives to the car, the electric skateboard turns out to be a particularly interesting option for moving quickly and easily through the city. Indeed, thanks to the electric assistance, you will be able to move everywhere without effort, even uphill. To be able to enjoy the sensations of sliding without being tired by the efforts necessary for driving the skateboard, the option of a board with electric assistance is therefore very interesting. Whether for your daily journeys or for short walks, the skateboard is a real means of transport that will accompany you everywhere.
---
Book Part or All of Your Next Adventure
Helping people all over the world learn about travel. Book Your Vacation!
---
How does an electric skateboard work?
Like bicycles and scooters, there are now skateboards equipped with electric assistance. Equipped with a battery, the skateboard will allow you to move easily without having to make as much effort as for a classic board. To be able to operate, this type of vehicle must be equipped with an electric motor connected to a lithium battery by a system of cables. The energy generated by the motor is then supplied to the wheels which start to move. The majority of models are equipped with 2 motors which are directly integrated into each of the rear wheels. Braking and acceleration are controlled by a wireless remote control that the skater has in his hand.
How to use an electric skateboard?
Easier to learn than a classic skateboard, electric skateboarding still requires some learning. Indeed, if you are new to this kind of board, you should have a minimum of balance and be comfortable with the use of a board. To be able to get on the board serenely, it is important to follow certain steps for your learning.
Equip yourself well
To be more confident when getting on the board, you should have suitable protective equipment (helmet, knee pads, elbow pads, shin guards). Good equipment will allow you to be safer for your learning.
Find the balance
Once equipped, you can start testing your electric board. The first step is to find the position in which you will be best installed.
The road test
After you find the most comfortable position on the board, you can move on to the road test. To do this, you must first find a quiet and open place. You can then start testing the different functions of your electric board with your remote control. Gradually, you can try to drift slightly by directing your weight towards the target side. In order to gain confidence and better understand the control of your electric skateboard, it is essential to adopt a reduced speed at the beginning.
Go everywhere with the electric skateboard
Skateboards offer unique sensations to move around, especially downhill. However, they cannot be used to take all climbs. Indeed, when the terrain rises too high, you will have to take your board under your arm and walk up. To be able to take all the roads without any effort, the electric board will be your best ally. Thanks to the electric assistance, you can take advantage of the power of the board to get back up easily while staying on your board.
Before choosing your electric board, pay particular attention to the power of the motor. Indeed, depending on the inclination of the slope and the weight of the user, the ability of the board to go up the slope will be more or less important. It is therefore necessary to have a board powerful enough to be able to circulate everywhere, regardless of the slope of the terrain. Depending on the use you want to have of your board, it is therefore advisable to choose a board with adequate power. We recommend you to visit voeep for more info.
---
We have partnered with many job search portals, so you can find millions of jobs (IT jobs, Nursing, Engineering, Doctor, Handyman, Contractors) from our website and apply free. Just change keyword and city of your choice and hit search.

Search Millions of Plumber Jobs