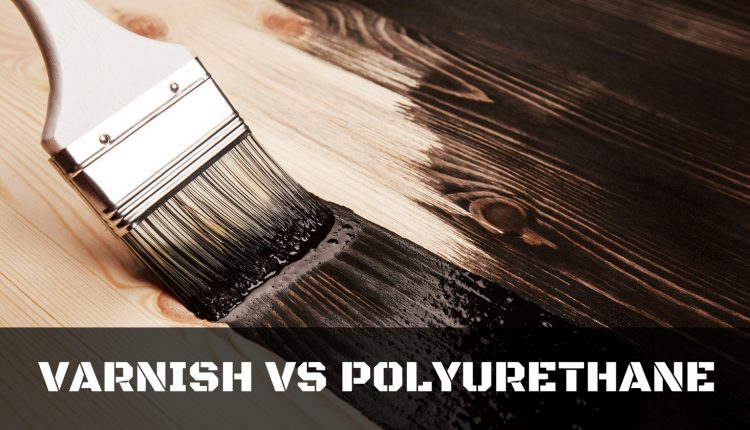 Discovering the difference between Varnish vs Polyurethane
Within the woodworking trade, there are various tools which can be used in order to make a particular product pop and stand out. This includes utilizing various designs within the woodwork, as well as the strength and stability of each piece which is made. With all of this mind, there are certain materials you can use to help bring a shine and a polished look to your piece, which will really allow it to shine, no matter where it is located. These materials are Varnish and Polyurethane.
However, you do not need to use both of them for any piece, as you should only use one. But, which product do you use for each piece? What are the differences between the two products, and will one be better for you overall compared to the other? Within this article, we'll lay out the differences between each of the materials; in addition to this, we'll provide four reviews of these products, and then line them up in a comparison table so you can easily see the characteristics of each product. After that, we'll give you our recommendation on which product is best.

Last update on 2017-03-24 at 04:28 PST - Details
I. Synopsis of Each Type of Product
Before going any further, we need to ensure we have a clear view and idea of what Varnish and Polyurethane are, and what they provide.
1. Varnish
When it comes to protecting your woodwork projects, whether it is a table or a chair or an outdoor fence, they need to be protected in some manner to ensure they are not affected by natural elements. There are many different types of Varnish in the marketplace, including Spar Varnish, Shellac & Resin, to name a few. Varnish helps protect your woodworking projects because it can provide a very robust and clear finish. Varnish is often referred to as the top coat, due to the elements it is made from which help provide that durable finish. Varnish in a broad sense is made from a combination of materials, like resin, drying oil and then some form of a thinning agent.
Varnish has two different processes concerning how it works, and how it will protect the wood you apply it to.
One process includes the agents necessary for it to dry and harden as soon as it is applied to a wood surface. This happens when the thinning agent evaporates, which helps expose the resin and drying oil, and helps provide that strong and durable finish.
The other process allows the Varnish to cure through a slower and longer evaporation process. You will still have the same effect as immediate evaporation, but it will allows the finish to have a little bit of a deeper effect, meaning your wood should be protected for a longer period of time.
The Evaporation process and timeline can be altered thru a variety of factors. One factor to consider is the ratio of the resin to the drying oil; the more resin which is used, the longer it will take to cure. Another aspect to consider is the amount of heat and humidity within the area it is being dried in. Lastly, you can help speed the process up by exposing the finished product to a high amount of wind, sun or UV rays.
One safety concern to be aware of with Varnish is that it is highly flammable and combustible. You should you read the full safety precautions which are any can or bottle so you know how to properly store and or dispose of any excess material, which includes the brushes or towels you use to apply varnish to your woodworking project.
2. Polyurethane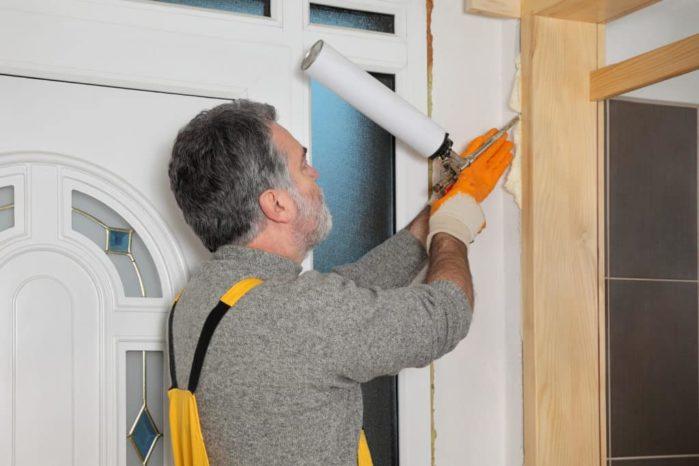 The most common woodworking project you will see people use Polyurethane for is for wood floors, as it provides a scratch-resistant property which helps preserve the look of your floors. These properties allow the Polyurethane to provide a much harder shell compared to other materials, like Shellac or Resin, but should only be used for the projects which face the harshest conditions, especially water.
The trade off with a harder shell is that it will bind so hard to the material, that it could start to tear away from the actual product it is adhered to. This attribute is amplified when the Polyurethane is exposed to long bouts of heat from the sun. Polyurethane should not be used with any kind of soft woods, like Pine or Cypress, as it will eat thru the wood and cause the project to fail over the long-term.
Polyurethane is a type of material which takes time to cure, and the materials will evaporate over time, allowing the oil to truly penetrate into the material to help create the hard shell. Even though it does have a clear coat, as described earlier, it can be affected by the sunlight. There are certain polyurethanes within the market which have extra UV coatings, to give your outdoor pieces the greatest chance of succeeding within the outdoor elements they are exposed to.
II. Reviews
Comparison Table

| Characteristic | Epiphanes Clear Varnish | Varathane Interior Crystal-Clear Polyurethane | Liquitex Professional Varnish | General Finishes High Performance Water Based Topcoat |
| --- | --- | --- | --- | --- |
| Gloss | High Gloss | Gloss | Variety of Six finishes | Satin |
| Size | 8, 16 or 32 Ounces | 8, 16 or 32 Ounces | Variety of five sizes | 1 Quart |
| Indoor/Outdoor | Both | Indoor | Both | Both |
| Odor Level | High | Low | High | Low |
| Strongest Feature | Extra UV filters | Water Based and Low Odor | Can be used on all varieties of wood | Creates a quick and durable shell |
| Weakest Feature | Needs Multiple Coats applied for adhesion | Only comes in a Gloss finish | Is permanent | Only available in 1 Quart size |
1. Epifanes Clear Varnish
This Spar Varnish is intended to be used on woodworking projects which are used outside. Made up of Alkyd resin, phenolic and tung oil, these materials provide you with a product which is long-lasting and has a great amount of strength. This Varnish has extra UV filters added into, so you can feel confident in knowing your project will be protected from all the outside elements.

Pros
– Can be used on all Wood Types
– Comes with additional UV Filters to help protect your project from the outside elements
– Works great for any indoor or outdoor project
– Perfect for restoring any current wood projects, or for any newly created projects
– Comes in an 8 ounce, 16 ounce or 32 ounce sizes

Cons
– Only comes in a High Gloss Finish
– Needs multiple coats in order to bond properly

2. Varathane Interior Crystal-Clear Polyurethane
Varathane has this water based polyurethane to use in order to protect your wood elements inside your house. This item is perfect for various items, including cabinets, furniture and wood flooring. Because it is water-based, it has a low odor, and is easy to clean up in case any spills where you don't intend. The clear coat will stay true, and will not fade or turn colors after long use.

Pros
– Has a durable and long-lasting finish
– Ultimate protection for your indoor wood products like flooring, cabinets and doors
– Offers a scratch-resistant protection
– Simple to clean up if any spills by accident
– Water based solution means it has a very low odor

Cons
– Only comes in a ½ pint size
– Only available in a gloss finish

3. Liquitex Professional Varnish
A permanent Varnish which comes in a large assortment of glosses and bottle sizes, Liquitex offers you a wide variety of options which best meets your needs. You can choose from six different glosses, as well as five different bottle sizes, so you are sure to find the right combination of gloss and size. This varnish does not weigh very much compared to other varnishes, and it is not toxic. When it dries, you will feel a smooth and durable finish.
Pros
– This varnish is water-resistant once it has dried
– Can be mixed in with paint to create a non-clear coat, if you desire
– Available in six different glosses and five different sizes
– Can be applied using a brush or a rag

Cons
– This is a permanent Varnish, so you have to sure this is what you want to put on your woodworking project before you apply
– Although you can mix in paint, it will not create layers within the paint colors

4. General Finishes High Performance Water Based Topcoat
This polyurethane option from General Finishes provides you with a very strong and durable top coat, so you never have to worry about protecting your wood projects again. This material can be used on both indoor and outdoor projects, as it comes with a UV filter which will protect your pieces from the harmful UV rays of the sun. The material is water-based, meaning it is low odor and is easy to clean up.

Pros
– Creates a hard, durable and smooth surface of along any wood surfaces
– Can be used for interior or exterior projects
– Water Based material allows for a low-odor material
– UV filters means the clear coat will not color over time

Cons
– Only available in a Satin Gloss
– The only size available currently is a 1 quart container

IV. Conclusion
When it comes to picking the right varnish or polyurethane for your needs, there are many characteristics you can choose from which will help you narrow down your choices. The factors to consider include if you are working on indoor or outdoor projects, and the type of wood you are working with. In addition to these, the type of finish you desire will also help eliminate some options.
When taking all of these factors into consideration, along with others, we recommend the Liquitex Professional Varnish, as the flexibility and versatility of this product will be sure to satisfy you and all of your needs. This varnish will work on both soft and hard woods, and provide a smooth and durable finish.