Managing and maintaining a building can be challenging without the right tools. A facility management software is a tool that enables property owners, managing agents, and council members to maintain buildings. 
---
Book Part or All of Your Next Adventure
Helping people all over the world learn about travel. Book Your Vacation!
---
Facility management software is a tool you need to maintain HVAC systems, alarms, elevators, and security systems. 
Other functions include managing resources, maintaining equipment, and controlling traffic in a building.
The best facility management software centralizes all activities and eliminates repetitive tasks through automation. 
An automated system improves efficiency and enables property owners to save time and money. That's why the property management market keeps growing.  
Here is how facility management software helps maintain properties.
1. Real-Time Facility Management
Facility managers might need to manage multiple buildings. This means they might not always be on site. 
A mobile property management app can access relevant information and enable facility managers to do their job remotely. The managers can use their mobile phones to access the property management dashboard and access real-time data.
Facility managers, property owners, and council members can also know the facility's current status. Stakeholders can make accurate decisions. Real-time access to information makes sure you have current and accurate data.
2. Predictive Maintenance
Advanced analytics can help facility managers to perform predictive maintenance. It enables managers and building owners to understand the condition of a building. They can know the status of the equipment in the facility. 
Data from the property management software makes it possible to track the performance of equipment and generate reports. Such reports show equipment in good working condition and the ones that are likely to break down. 
For example, a facility manager may notice that an HVAC system is using more energy from a weekly report. 
This is an indication that the HVAC might soon malfunction. The information enables the managers to schedule the HVAC unit for repair before it completely breaks down.
Such preventive maintenance features ensure business continuity and avoid downtime. 
3. Managing Shared Resources in Facilities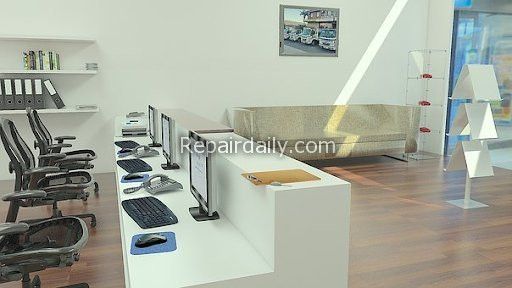 A properties management system helps you manage different resources in a building. For example, you can ensure occupants have access to the rooms they need. 
If you manage a building with offices and common rooms, the system helps you schedule conference facilities and offices. The system also helps you know when offices are vacant.
Proper allocation of building resources provides the best experience for occupants. It helps avoid misunderstandings and conflict among tenants.
4. Manage Security in the Building
Security is one of the critical systems in a property. It is essential to have facilities management services that enable you to manage security at all times. 
Management software helps property managers to control gates and doors. They allow and restrict access according to your company's needs and security policy. The software makes it possible to control security in real-time. 
5. Quick Access to Information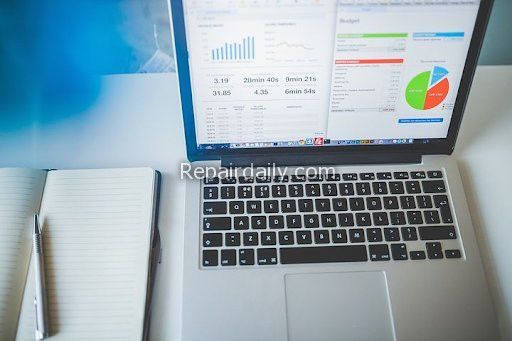 Managers need to access information fast. A property management system makes quick access to information possible. This is because all facility data is stored in a central and secure database. 
Having a database with backup capabilities also ensures important information is not lost.
A good system ensures building owners can see graphical dashboards with 3D mapping and real-time access to data. Such data is accessible to the right people when they need it. This makes the decision-making process fast and saves time.
6. Maintain Building Systems and Save Energy
Buildings have multiple systems that need to operate in an energy-efficient way. For example, property management companies can analyze the use of HVAC, lighting, and water filtration systems. This information is available in a central database. 
Facility managers view the system's dashboard to access relevant data and graphs. The information helps managers to set up system controls like thermostats in a way that saves energy. 
7. Eliminates Repetitive tasks
One of the greatest benefits of facility management software is to simplify tasks. Automation makes work simple and eliminates repetitive and time-consuming tasks. 
When equipment repair, billing, and reporting are automated, work is completed faster. This means facility managers have extra time to focus on other work that can increase business productivity and ROI.
8. Health and Safety Compliance
Businesses must comply with health and safety rules and regulations. The policies need to be accessible to the right people. 
These people include visitors that come into the building, employees, and the public. Facility managers assess and implement such safety policies. 
A facility management system can help document such policies and ensure they are accessible to the right people. This allows your business to be compliant with standards like HIPAA. 
These are standards that protect personal information.When you comply with such standards, you avoid fines.
9. Traffic Management
Cars come in and out of commercial buildings every day. A property management solution can help you handle traffic in the building. 
The software ensures a smooth flow of traffic in and out of a building. It can show you the route that has high traffic. 
It also helps identify and mark reserved spots for specific people or guests. This includes special access areas. It enables you to organize a building's parking area.
10. Helps in Installing Critical Systems
Facilities management software helps managers, designers, and architects to know where to install critical systems in a building. Performance reports and analytics from the system give installers a picture of the entire facility.
They are able to see the facility layout and the best place to install a specific system. Proper installation the first time helps to guarantee excellent performance, save time and increase ROI.
Key Takeaway
Many property owners are adopting the use of a property management solution. The best management solution helps to reduce expenditure and increase ROI. 
Property owners can take care of their equipment and make sure they are always in good working conditions. 
Thanks to the preventive maintenance capabilities of online property management software, equipment lasts longer. They also operate at higher service levels and provide the best results. 
Powerful analytics and reports help managers to make data-driven decisions. This means the best facility management software helps optimize processes and drive business growth. 
---
We have partnered with many job search portals, so you can find millions of jobs (IT jobs, Nursing, Engineering, Doctor, Handyman, Contractors) from our website and apply free. Just change keyword and city of your choice and hit search.

Search Millions of Plumber Jobs