A fencing installation, much like painting, is seen as an easy weekend DIY project. As long as you have the tools and a few youtube videos for assistance, it seems that anyone can do it. However, many homeowners quickly spiral out of control when doing so, resulting in a shoddy looking fence full of defects.
If you're inexperienced or are simply pressed for time, it pays long-term to hire a professional fencing company. Professionals have the resources and experience to ensure your fence meets all zoning requirements, is built with quality materials and most importantly installed correctly.
With that being said, there are times when DIY makes sense. You'll save money and will have the satisfaction of knowing that you installed the fence yourself.
---
In this guide, we'll outline different scenarios in which DIY or professional fencing installation makes sense: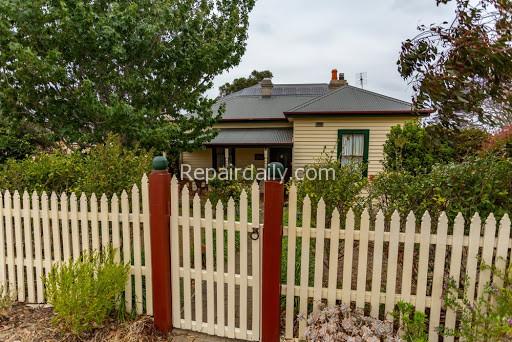 When to Hire a Professional
You Have a Time Limit
If you've got a fencing building permit and have agreed to share the costs with your neighbor, then you may have a tight deadline. A fence installation service offers the skills, experience and tools to efficiently complete the project in a few days. They can also swiftly overcome any unexpected problems i.e sloped or uneven terrain, rocks and roots on the site etc
A fencing installation service will also provide an estimated timeline, (generally 2-5 days) and will work hard to meet your deadline. Contrast this to DIY where setbacks, wrong measurements, lost materials or broken equipment can all result in delays.
You're Building a Complex Fence
Fences come in all shapes, sizes, heights and materials. A wooden picket fence for example, is relatively easy to install if you have all the materials, basic tools and a few youtube videos. On the other hand, a multi-tiered stone fence with built-in arbors or a tall privacy fence with different sections and angles are harder.
Whether your fence is difficult to install or not, a fencing contractor is paid to do one thing: to install your fence correctly. You won't have to worry about taking measurements, cutting materials or making mistakes – it's all on your contractor.
You Have No Idea What You're Doing
We're not all born to be handy and some of us just don't have the time to learn. If you're new to DIY or don't have the tools, then hiring a professional is best.
If you do a poor job of installing your fence, you'll be left with an unattractive and potentially dangerous structure. It will also require immediate or long-term repairs, which will require professional help anyway.
On the other hand, a professional will install your fence free of defects and within the agreed timeline. They will also offer a warranty, providing labor and supplies in the event of a defect or issue. Just remember that the defect must be related to installation itself, and not a fault caused by the homeowner.
You're Bad with Measurements
Fence installation is a game of precision. From post hole depth and the distance between posts to the length of materials and the angle of each section – everything needs to be perfect. This is not a job for the faint of heart and you'll need to be exact. As the saying goes, measure twice and cut once.
If taking and remembering measurements is not your strong point, then a fencing contractor is your best bet. You don't want to make any costly mistakes, so having a professional who knows what they're doing is money well spent.
When to DIY
You Have Experience in Fencing Installation or Carpentry
As a DIY enthusiast, you've probably seen your fair share of DIY projects. If you're well-versed in carpentry, you may be up to the challenge and more than capable of installing your fence yourself. Ofcourse, everyone's experience and skill level is different, so make sure you know what you're doing.
Fencing installation, despite it's difficult, isn't rocket science. There are various youtube tutorials which can help you get the job done. Plus, if you don't have all the tools, most hardware stores rent out specific tools at an affordable rate.
You Have a Small Budget
A fencing contractor typically charges between  $35-$70 an hour for labor, or a flat rate for the project. The hourly rate doesn't even include material costs, which will significantly bump up your final price. If your fence takes several days to complete, it's fairly standard to be set back thousands of dollars.
While hiring a professional is actually a cost-effective solution long-term, the upfront costs may be too much. In that case, you may want to consider DIY. There are a lot of tutorials and guides out there which can help you (as mentioned) so you'll just need to purchase the materials and supplies. Just do your due diligence and study hard!
DIY Gives You Immense Satisfaction
There's nothing like building something with your own two hands! And this doesn't even apply to DIY projects. Seeing the fruits of your labor is a great feeling, so if you're up to the challenge, then go for it!
While seeing a professional install your fence is great in itself, it can feel a little off since you have no part in the process. You didn't come up with the measurements, take the time to cut it and so on. But if you do it yourself, all the credit is all on you, giving you great satisfaction.
Tackling a fencing installation yourself also forces you to learn the ropes. Besides having extra DIY knowledge, you'll have the confidence to tackle bigger projects – and potentially save thousands. It's a snowball effect of knowledge, confidence and savings which may prove invaluable in your DIY journey. 
Conclusion
When it comes to deciding between professional installation or DIY, your decision should be based on several factors. Try to combine the cost, your expertise and the size/type of project to make an informed decision. You'll then get a clearer picture of what's best for you.
DIY may be quicker and cheaper, but it may cost you more if your fence isn't done correctly. Hiring a fencing contractor may be more expensive upfront, but it will save you money in the long run. Just do your research and trust your gut. Good luck!
FACEBOOK
TWITTER
INSTAGRAM
LINKEDIN

I'm so excited to tackle all my home improvement projects! From plumbing to DIY and cleaning - I'm ready to get down to work! #homerepair #homecleaning #plumbing #diy
---
---
---