It's not common to experience auto hail damage. However, if you live in areas prone to hail damage, it's likely to happen to you. The hail damage car repair cost can be high, and many people lose money through mistakes.
This article will reveal some of the common mistakes that cost people thousands of dollars yearly. Whether or not you live in an area prone to hailstorms, it is essential to know how to avoid auto hail damage mistakes.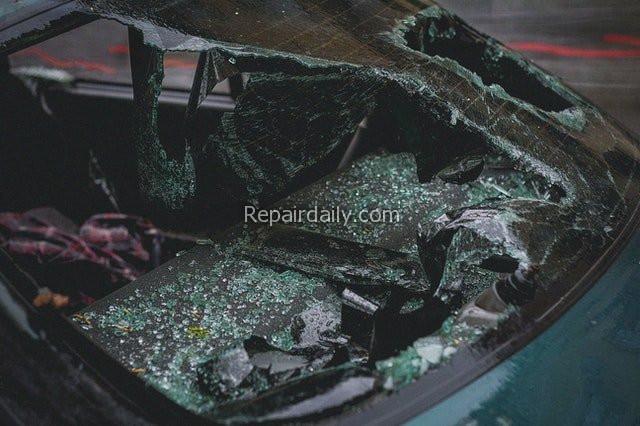 ---
Disregarding The Damage
People ruin investments in their vehicles by ignoring hail damage. You may look at the auto hail damage repair as unnecessary due to the high costs. Why should you waste a stack of cash on repairs that do not bother you? Well, this kind of mentality has ruined a lot of people. Damage to a car caused by hail storms reduces its resale value. It can decrease your car's worth by thousands of dollars when you could have fixed the problem with a few hundred dollars.
If another event leads to damage, the insurance company will not cover the pre-existing hail damage. If another hailstorm occurs, your car can be left a total wreck. In this case, a simple paintless dent removal won't fix the issue. This means you can either lose a vehicle, or the price of fixing it is way more than the car's worth to the insurance company.
Waiting Too Long Before Fixing The Damage
Some people think, "Hey! Why not wait until the hail season is over to fix the damage." This seems reasonable to most, but it can be a problem. You can commit insurance fraud if you get a single claim for two events. You might get away with it, but beware that it's illegal.
Additionally, another hailstorm can turn your car from easily repairable to damaged beyond repair. Your car's body can only take so many hits before it is completely wrecked. Even if you get compensation from comprehensive insurance, you will lose big.
If you are waiting around with pre-existing damage, you are open to other disasters that can cost you money. It happens to a lot of people. Each day that you wait to get your car fixed increases the risk.
DIY Hail Damage Repair
The cost of hail damage repair can be high. It makes many people think of DIY repairs at home. YouTube is an informative site. However, some people give the wrong information. If you are thinking of watching a DIY video and practicing it on your car, don't.
It can lead to future costs that you may end up regretting. Paintless dent repair needs skill and special tools. Using a hammer to pop out the dent can lead to a crack. In this case, it is impossible to fix the car using the paintless dent repair method.
While taking your car to an auto repair shop may seem costly, it's the only way to make sure the job is done right the first time.
Not Researching The Auto Shop Beforehand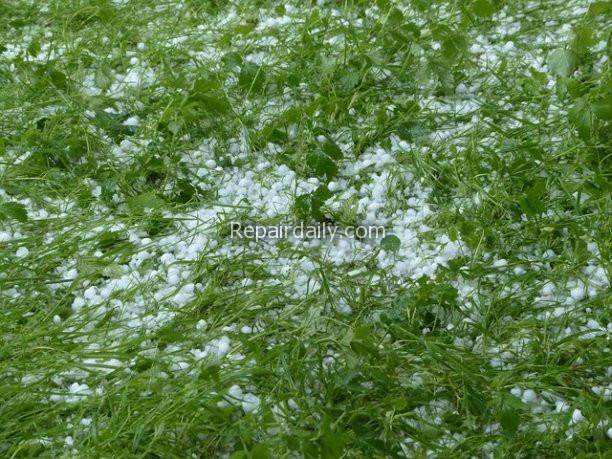 It's essential to get an auto shop that provides all services, including Paintless Dent Repair and Traditional repair. The auto shop should complete everything in-house and do it efficiently. After a hail storm, many out-of-state companies set up tents and offer hail repair. This is not recommended because their goal is to get as much cash as possible and leave.
Established local shops around your area are the best. Do your due diligence before deciding on which shop you will trust with your car. Low-quality work cannot restore your car's worth.
Allowing Your Insurance Company To Take The Lead
Yes, the first call you should make is to your insurance company. However, it would be best if you did not let them control every decision you make. Most companies do not have your best interest in mind.
If you file a claim, they may wait weeks before sending an appraiser. Once they do, you will most likely get an estimate way below the actual damage repair costs. Do your research to know how much compensation you're entitled to and make sure the insurance company doesn't take advantage of you. These are some of the common mistakes people make when faced with hail damage. Stay away from them to avoid losing money.
FACEBOOK
TWITTER
INSTAGRAM
LINKEDIN

I'm so excited to tackle all my home improvement projects! From plumbing to DIY and cleaning - I'm ready to get down to work! #homerepair #homecleaning #plumbing #diy
---
---
---