If you want to keep your car running well for years to come, you want to take great care of it. How does one do that? Here are some tips to make sure your car is taken care of as the valuable and reliable possession that it is:
Get the car fixed
Unless your car is totaled, there are solutions to get your Mitsubishi car back to its prior grandeur if you've been involved in a major car accident or a fender bender, especially if your car insurance helps you, you have great coverage, and are able to find good deals with collision estimating. It may take time and money to get your car repaired, but if you love the vehicle you're driving, which you more than likely do, do it!
---
Check the car out
If something feels a bit off with your vehicle, don't ignore it! It's important to get it checked out. Small problems can turn into substantial car issues that are expensive to fix, so if you want to nip any problem in the bud, get your car looked at by a professional mechanic.
Visit your local mechanic to get diagnostics and make sure your car is good to go. At the first sign of trouble, make an appointment. Even if nothing is wrong, it's always best to be safe than sorry, especially if a check engine light comes on. A quick diagnostic check can put your mind at ease.
Maintain your records
If you want to avoid trouble with everything from tires to spark plugs, it's important to maintain your records. If you bought tires with a warranty but forgot that you have the guarantee, you may be spending more money than necessary. Keep records of car repairs and maintenance, so you can stay up to date with all the automobile services you need.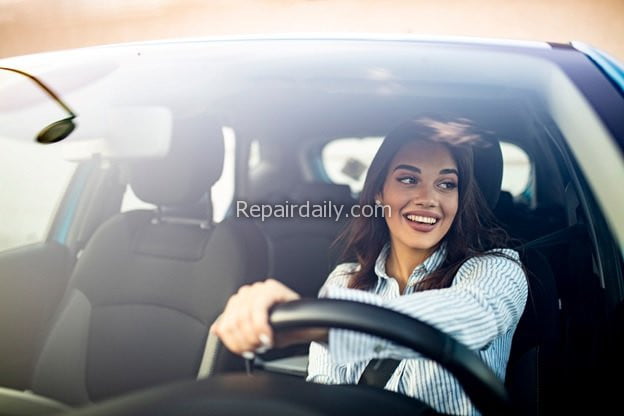 Try not to drive the car to the ground
While you may love your road trips and using your car for everything that you want to do, it could be a good idea to leave it at home sometimes.
Whether you catch flights instead of driving or rent a vehicle rather than taking your own, keeping the mileage low can help you get more life out of your car–if that's something you want to achieve. Once your vehicle surpasses a certain mileage, consider retiring road-tripping. It may not be easy, but if you depend on your vehicle for long distance travel, a rental car could be a good alternative.
Change the oil often
Basic maintenance of your vehicle is important. From oil changes to tire alignments, maintaining your car with essential mechanic visits can ensure its longevity. Don't put off your oil changes or ignore regular upkeep, such as replacing an air filter or windshield wipers.
Remember, many things have to be in great working order for your car to pass certain inspections and update your registration, so even if you want to let things slide, you shouldn't. It could mean a hefty ticket and more trouble if your car doesn't pass a smog check. Plus, fixing any issues can be expensive.
In Conclusion
Regular maintenance and upkeep are very important if you want to use your vehicle for a long time. It may take investing time and money into your car to keep it running and up to standard, but if it's a good car, it's worth it. It'll take you places that you want to go and ensure you keep a happy lifestyle full of adventure and time with friends and family. It may also be vital if you use it to commute to work.