Your home's garage doors, also called overhead doors, can wear out after being used for a long time. You must repair or replace them promptly when they wear out to ensure optimum household security.
For starters, a faulty garage door is likely to cause safety issues. For example, a door that doesn't close properly increases the risk of intrusion. Thus, fixing it promotes safety in your home. Faulty garage doors also alter your home's aesthetic appeal. For these and many other reasons, experts recommend regularly troubleshooting your overhead door issues.
So, what is troubleshooting garage door issues, and how can you do it? Read on to learn more.
---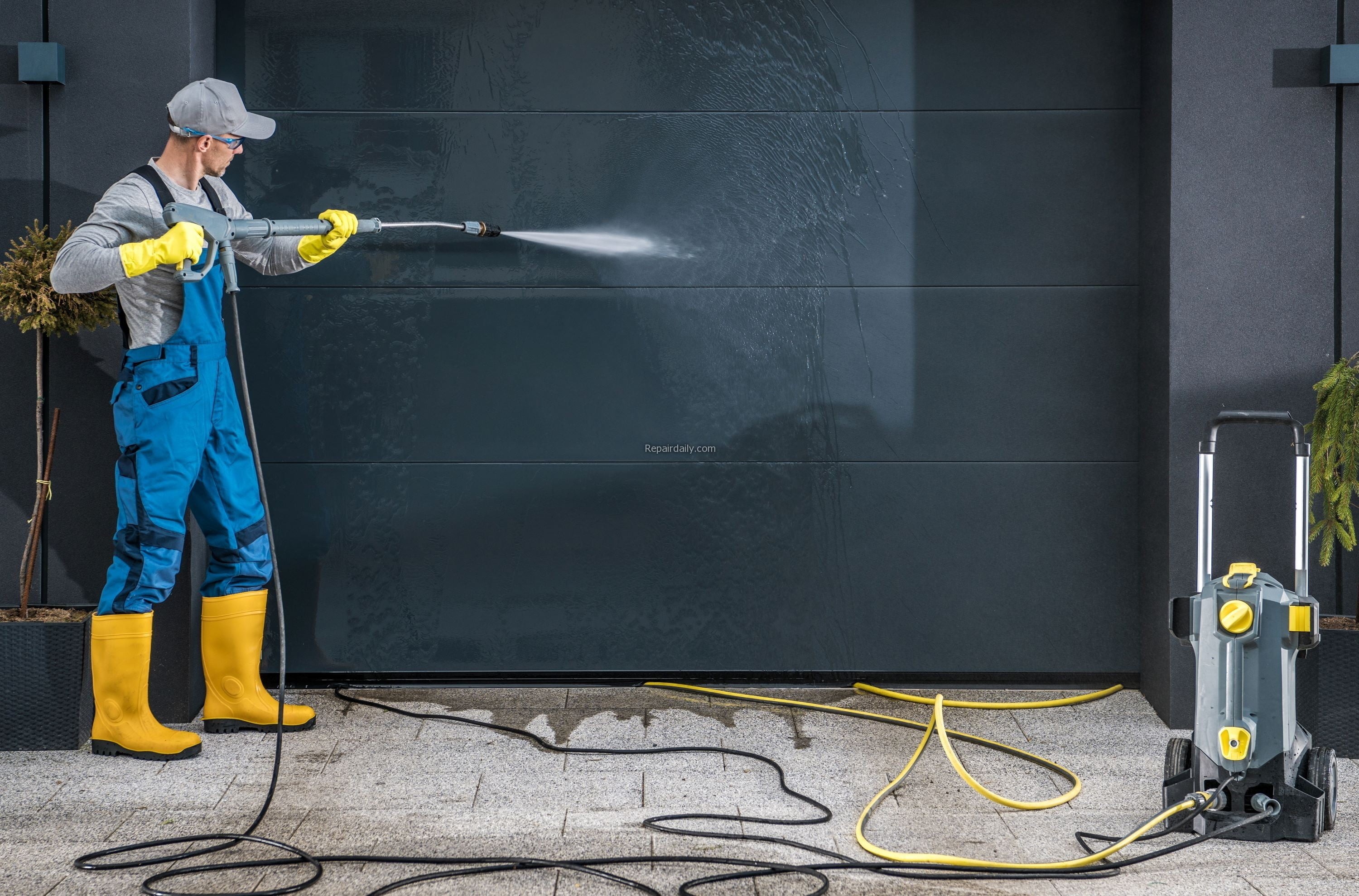 Troubleshooting Garage Door Issues 
Troubleshooting garage door issues involves maintenance and repair strategies. While you can do the maintenance routine yourself, hiring professionals for your garage door repair is best. Such projects are usually quite technical, and they require the right skill. Should the repair not be competent, you risk the damage of properties and lives from accidents involving a faulty overhead door.
Here's a more detailed discussion of the maintenance and repair routines you need for your home's garage doors.
Clean Your Garage Door Tracks Regularly
As time passes, your garage door becomes prone to rust and debris. The accumulation of debris and the progression of rust on the tracks can alter the door's function. For example, opening or closing the doors can be challenging when the tracks are filled with debris.
It's, therefore, crucial to clean the garage door tracks regularly. Consider using an old toothbrush to help you reach and clean the dirt on the narrow tracks. The toothbrush can also help you get rid of grease and grime.
Once done, use a degreaser such as a disc brake cleaner. It dissolves any grease or grime left on the tracks. Finally, use a clean and dry rag to wipe away the dirt completely.
Fasten Loosened Hardware
As your garage door ages, so do its components. The bolts, brackets, and chain screws move whenever you open or close the door. Over time, the hardware can loosen, reducing your garage door's functionality. Therefore, regularly examining the door is advisable. When examining, ensure you tighten any loose components to promote better movement.   
In other instances, the garage door may break down because the hardware is damaged. In this case, repairing or replacing it may help. If the repairs are too complex, consider hiring experts.
Correct Alignment
Your garage door can be uneven because of numerous factors. For starters, it could be unbalanced because an obstacle is blocking its path. Removing such barriers can effectively correct alignment.
Secondly, rusted components can also alter the alignment. It may be the case if only one side of the garage door is affected. Consequently, the rusted side may move slower than the other, leading to poor balance.   
Addressing this requires you to clean the affected side of your garage door. If the issue persists, you may have to replace the rusted components or the entire door.
Three, broken or snapped springs may also affect the alignment of your garage door. A rumbling or popping sound shows that your door's spring system is malfunctioning. However, troubleshooting this issue on your own can be challenging. Thus, if you suspect the spring system is faulty, it'd be best to call a professional.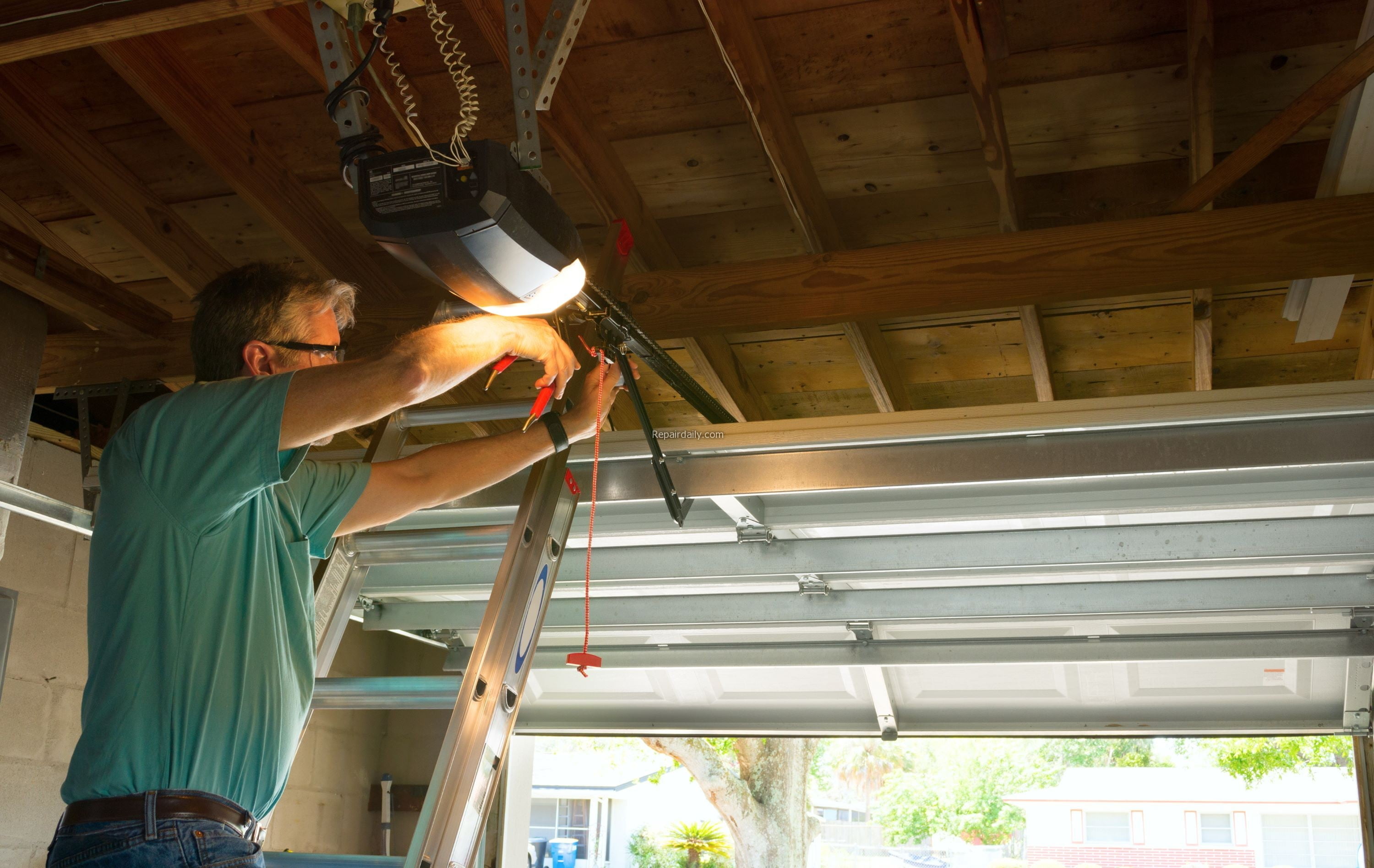 Examine And Lubricate Rollers Frequently
The longer you use your garage door, the more worn out your rollers become. Consequently, worn-out rollers are likely to cause garage door issues. For one, your door starts to squeal, squeak, or grind. It may also open slowly, exemplifying reduced functionality.
One way to counter this is to examine the rollers frequently. It enables you to monitor their condition and repair or replace them on time. For example, you can identify loose rollers and tighten them before they affect the garage door.
Another reason your garage door may be squeaking or grinding is dry rollers. Rollers tend to dry out fast in areas with extreme weather conditions. It means they need regular lubrication for the garage door to stay operational. Examining rollers will help you identify when they begin to dry out and lubricate them in good time.
Examine Your Transmitter
Garage door issues can also stem from a malfunctioned transmitter. One of the reasons behind this malfunction is dead batteries. A well-functioning transmitter should easily open and close your garage door. If it has trouble doing that, the batteries could be the problem. Replacing them can resolve this issue.
Another reason your transmitter may need to be fixed is if the antenna is obstructed. It can restrict your range or hinder the transmitter's functioning altogether. Remedying this involves clearing anything blocking the path between the antenna and the transmitter.
Sometimes, your garage door may open and close without pressing the transmitter. It indicates that the frequency might be off. For instance, the signal picked up could be from the neighbor's transmitter. 
Changing the frequency can resolve this. Please check your owner's manual for instructions on how to do this. If changing frequency doesn't work, consider reprogramming your transmitter.
Reprogramming is also a solution if changing the battery and clearing the pathway doesn't work. The instructions are the same for most transmitters. The first step entails pressing the LEARN button until an LED signal flashes. Then, press the button to open or close your garage door, and voila! You can always consult the user's manual if your transmitter is different.
Inspect The Garage Door Material
Garage doors are made from different materials, including steel, wood, or fiberglass. These doors should therefore be maintained appropriately depending on the material.
For example, garage doors made of steel are prone to rusting. You'd have to sand and prime the rust spots to fix this. Once that's done, paint the garage door; it'll be as good as new.
Similarly, garage doors made from fiberglass require regular cleaning. It eliminates any dirt and debris, thus promoting the proper functioning of the door.
Furthermore, wooden garage doors are susceptible to chipping, warping, or water damage. All these can hinder the operability of the door. Rectifying these issues is possible by sanding the door and repainting it.   
If your garage door material is damaged severely, consider contacting a professional.   
Garage door issues vary significantly. They may stem from faulty door panels or components of the door, such as rollers and other hardware. Dirt and debris may also affect the door's operability in the same way poor alignment does. Ultimately, each issue has a strategy for troubleshooting it effectively.   
Wrapping Up
A garage door that's been used for a long time is prone to wear out. The same case applies to one that's poorly maintained. The resulting garage door issues can further affect the door's functionality. The good news is that these issues can be remedied through the above troubleshooting strategies. Please don't hesitate to contact a professional if the issues seem complex or persist.