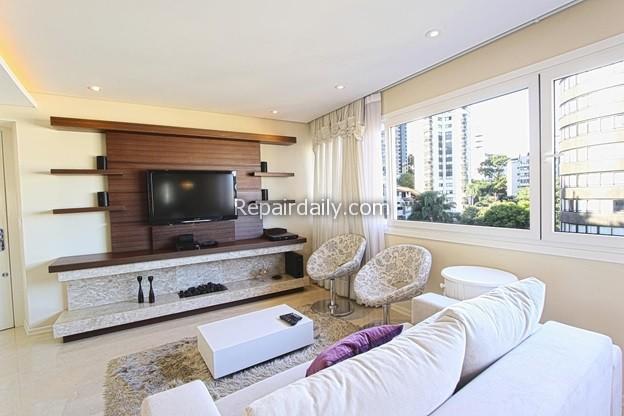 Have you ever found an apartment you like, but the price is slightly higher than your budget? If you have some experience with apartment hunting, I am pretty sure you faced that situation. Renting an apartment means you have to pay the rent amount your landlord asks. But that doesn't mean you can't have a say in this. You can always try to negotiate the price down.
Yes, it is totally okay to negotiate the apartment rent. Apartments are not some commercial product with a fixed price tag. So, you have the right to talk about lowering the rent. Although negotiating may not sound like a good idea, it should work in most cases if you handle it with a bit of strategy. Let's see some tips to do this.
---
7 best tips to negotiate apartment rent.
1. Be polite
First impressions matter. If the landlord starts to dislike you from the very beginning, he won't want you even if you pay the rent he asked for. But also, being polite doesn't mean you show a lack of confidence. You should ask for the negotiation with professionalism and confidence. The more confident and polite you are, the better the probability of winning the negotiation. And remember, it is easy to fake confidence.
2. Remind the landlord that you have options
Don't make any impression that indicates they are your only option. While you are discussing the apartment, you should clarify that you are considering a few more apartments along with this. But while you are at it, don't forget that you should talk respectfully.
After the pandemic situation, there is no shortage of apartments. So, the landlord probably knows that there are plenty of houses for rent in Dhaka that one can easily find. And Before you come to negotiate, get some ideas of average rent in that locality. That should help you strengthen your argument.
3. Introduce a logical argument
Well-presented logic can make people persuade. So, prepare yourself with the necessary information and logic before negotiating. Initially, every landlord will resist, but a logical argument can make the doors open. So, defend the number you offer to pay with perfection.
Explain to the landlord why you choose this price and why you think it is fair. Walking him down your thinking process should make him at least think that you are being reasonable.
4. Describe your strong points as a renter
Every landlord wants a tenant who would create less mess and pay the rent regularly. If you have an appealing record of being a good tenant in your previous rentals, that should be advantageous. Make yourself appear as someone who the landlord would like in his apartment.
You can also bring the testimonials and credit score information and offer the landlord to see them. Try to convince the landlord that it is beneficial for both of you.
5. Offer something of value.
House renting is the business of the landlord. Hence, it is expected that they wouldn't lower the price just like this. But if you offer something valuable in exchange for lowering the rent, this will change the story. See what you can offer your landlord that should help him. For example- you can offer to take care of the lawn or garden. You can also offer 12 months of rent in advance. Paying in advance for a long-term season should convince the landlord to lower the rent as a discount.
6. There are other things to negotiate than rent.
It is quite a typical case that the landlord is determined not to agree with your negotiation. But that doesn't mean he won't make any concessions. Ask for something else while you are negotiating in such a case. For example- you can ask for free parking or free storage space. If the landlord gets convinced that you are being reasonable, there is no problem for him to make concessions.
7. Consider hiring a negotiation consultant.
It is understandable if you feel uncomfortable or lack the communication skills needed for negotiating. In that case, you can get help from a professional Rental Agent like Rents. Hire a professional to negotiate on behalf of you. Although it will cost a little money, it wouldn't matter if you can get the rent.
Final Words
Negotiating is okay as long as you remain sensible. Don't ask for an unrealistic price on house rent. If you can't win the bargaining, don't do anything rude. Another thing you can do is, negotiate two months before your lease expiry. It's costly for the landlord to find a new tenant because the apartment will remain vacant until he finds another. So, if you negotiate to lower the price on the next lease, the landlord might agree.
FACEBOOK
TWITTER
INSTAGRAM
LINKEDIN

I'm so excited to tackle all my home improvement projects! From plumbing to DIY and cleaning - I'm ready to get down to work! #homerepair #homecleaning #plumbing #diy
---
---
---