If you're looking to spruce up your condo but don't want to break the bank, then look no further! In this blog post, we'll share 10 creative ways to renovate your condo on a budget. Whether you're looking to update your living room, bedroom, kitchen, or bathroom, we've got some great ideas that won't break the bank. Read on to discover our top 10 tips for a budget-friendly condo renovation!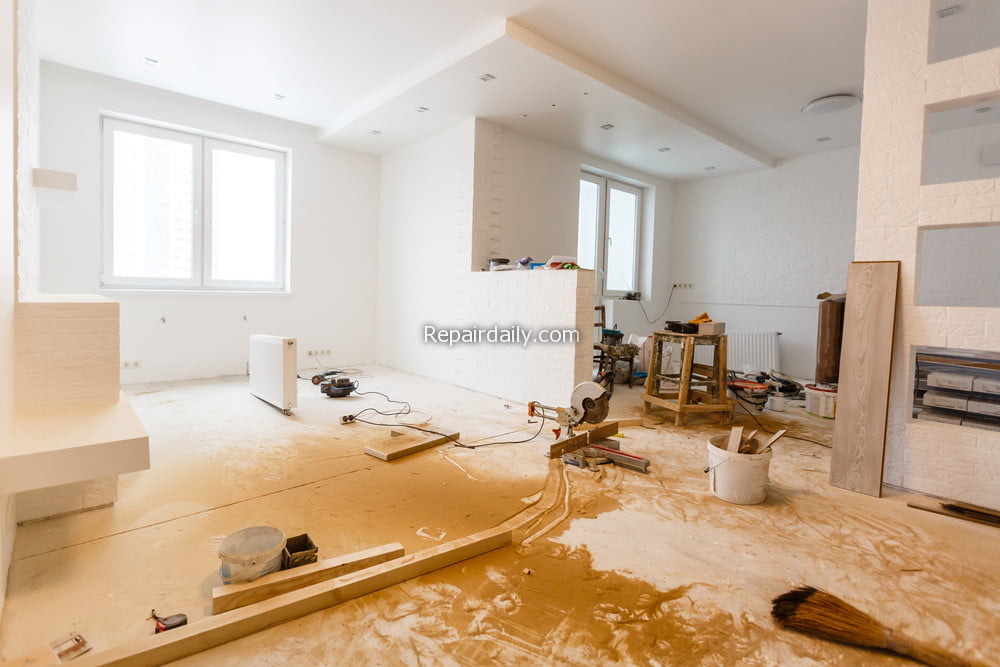 1) Get creative with your furniture layout
When it comes to renovating your condo, getting creative with your furniture layout can have a huge impact on the overall look and feel of your home. There are lots of ways to make the most of your small space, such as utilizing multi-functional furniture pieces, creating conversational seating areas, and adding accents like rugs and throws to add texture and color. You can also maximize the use of your wall space by incorporating wall shelving or floating shelves. With a little bit of creativity, you can completely transform the look and feel of your condo without breaking the bank.
---
2) Add some plants
Bring the outdoors inside with some greenery. Houseplants are a great way to add life and color to your condo, without breaking the bank. You can choose from a variety of options, depending on the amount of light available and your desired maintenance level. Succulents, cacti, and ferns are all low maintenance options that will brighten up any space. If you're willing to commit to a bit more maintenance, you can go for larger plants like fig trees or palm trees. You can also hang plants or install a wall planter to create a vertical garden in your condo. Plants are a great way to make a statement and help liven up your space.
3) Get balcony flooring
If you have a balcony or patio area attached to your condo, you can add a lot of extra living space by sprucing up the flooring. Balconies are often covered in plain concrete, which is unattractive and can be a bit slippery when wet. Consider investing in some outdoor flooring to add visual interest and create a more inviting atmosphere. There are several different materials available for outdoor balcony flooring, ranging from interlocking deck tiles to composite wood planks. Whatever you choose, make sure the material is weatherproof, durable, and easy to clean. Adding a few outdoor rugs or mats can help add comfort to your balcony and tie together the look of your outdoor space.
4) Update your light fixtures
One of the most affordable and simple ways to give your condo a makeover is by updating your light fixtures. Whether you choose a modern, minimalist style or a more traditional look, you can easily find lighting options to fit your budget and aesthetic. For a unique touch, opt for unique fixtures like a chandelier, wall sconces, or pendant lights. You can also update your existing light fixtures with paint or other accessories. Updating light fixtures can be an easy way to make your condo look completely different without spending a fortune. Plus, you can always experiment with different bulbs to get the perfect ambiance.
5) Get new window treatments
Window treatments can completely transform the look of your condo and give it a fresh new feel. You don't need to invest in expensive drapes to get this look. Instead, consider buying some new blinds or shades. Blinds come in many different colors and styles and can be easily customized to fit the space. Shades are also great for controlling the amount of sunlight entering your condo. Both options are affordable, easy to install, and come in a variety of colors and textures. If you want to add more privacy, look into getting curtains as well. Just like with blinds and shades, you can find curtains in all sorts of colors, patterns, and styles. They can also provide insulation against cold air and can block out light. Whichever window treatment option you choose, it will be sure to spruce up the look of your condo.
6) Add a backsplash
A backsplash can add a lot of style and character to your condo renovation. It's also a great way to add color and pattern to your kitchen or bathroom walls. You don't have to spend a lot of money on tile either. You can find many affordable tile options that will look great in your space. If you have a more limited budget, you can also use temporary wallpaper, vinyl sticker backsplashes, and even paint for a one-of-a-kind look. When choosing the perfect backsplash for your space, take into account the size, shape, and design of the room. Also, be sure to choose materials that are easy to clean.
7) Install floating shelves
Floating shelves are a great way to add both storage and style to your condo. They are easy to install and come in a variety of materials and sizes, making them an ideal choice for any budget or space. You can choose from wood, metal, glass or acrylic to match your existing decor. When installing floating shelves, it's important to make sure that you secure them properly to the wall. Anchors and screws should be used in studs if available, but drywall anchors are also a great option for hollow walls. Be sure to measure carefully before installation so that you have shelves that fit perfectly. Floating shelves can provide an instant upgrade to any room, providing extra storage and a modern look to any condo.
8) Use removable wallpaper
Removable wallpaper is a great way to instantly transform your condo without breaking the bank. It's an easy and low-cost way to add some color, texture, or pattern to your space in no time. Removable wallpaper comes in a variety of designs and styles, so you can easily find something that fits your condo's aesthetic. Plus, it's much simpler than traditional wallpaper since it doesn't require any glue or paste and you can easily peel it off if you want to switch up the design. Whether you want to make a statement on a single wall or simply add a touch of pattern to your kitchen backsplash, removable wallpaper is a great option for those on a budget.
FACEBOOK
TWITTER
INSTAGRAM
LINKEDIN

I'm so excited to tackle all my home improvement projects! From plumbing to DIY and cleaning - I'm ready to get down to work! #homerepair #homecleaning #plumbing #diy
---
---
---