Your roof is one of the essential parts of your home; if you're like most homeowners, it is also one of the last things you consider. 
Your roof will last for 20 to 25 years or more, so for many people, roof replacement seems far off in the future.
But before you know it, your roof will need a complete replacement.
---
Are you looking at installing affordable roofs? Or about to install a new one yourself, you've come to the right place.
This article will give you step-by-step installation guides and tips for installing your new roof.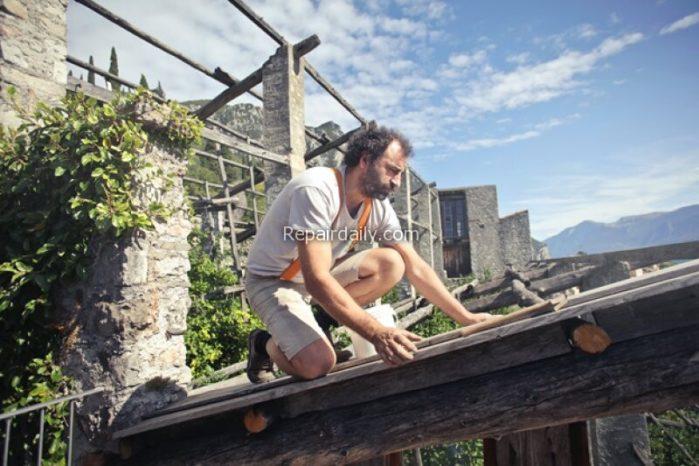 Here's the process for installing a new roof:
The first step is knowing what you need and where to get it. You can find everything you need at home improvement stores and hardware stores, including roofing supplies like shingles, nails, and sealant.
Remove any old shingles and nails. Use a hammer to pull up any pins stuck in the wood or a crowbar to pry up the shingles. Dispose of the old shingles and nails in a safe place.
Clean and repair the roof surface. Once all the old material has been removed, you'll need to inspect the roof surface for any damage that needs to be repaired before proceeding. This might include patching holes, replacing damaged plywood, or reinforcing weak areas.
Cut and nail down roofing paper. First, use a utility knife to slit through it on each side of your home, then use nails to secure it over the rafters, starting at the bottom and working your way up one side of the house at a time until you reach your ridge vent or other end caps.
Install starter shingles across the bottom edge of your roof, angling them downward so water can drain off quickly. If you have valleys, install valley flashing along with these starter shingles.
Install more starter shingles up each side of your house until you reach your ridge vent or other end caps (if any).
Here's the process for sealing your new roof:
The process of sealing a roof is simple. First, you must purchase a sealant designed for roofs and apply it according to the manufacturer's instructions.
It is crucial to follow the instructions cautiously, as an improper application can result in an ineffective seal.
Once the sealant is applied, you should permit it to dry completely before walking on the roof or allowing any weight to rest.
This process will help ensure that your roof is sealed correctly and prevent further damage.
Final Thoughts
Whether selling your home or just trying to spruce it up, a new roof is a great way to add value and increase curb appeal. Listed above is a quick guide that can help you before roofing your home.
If you're still on the fence about whether or not to install a new roof, keep this in mind: If one day you realize that you need to replace your roof, the cost of hiring someone else to do it will likely be more than it would have been if you had installed it yourself.
It's never too early or too late to replace your roof, and when it comes time to make the final decision, hopefully, this has set you on track towards making an informed one.