When making your investment count, you only want the best equipment balanced with a reasonable cost. With your roof exposed to harsh elements, you'll want your roof-mounted equipment to be easily accessible to the maintenance team by providing them safe access. In this case, you must equip your building with Roof Doors & Hatches.    
Before getting one, you'll need to determine the requirements of the establishment that you have. For example, is it vital for you to have natural light shine into the building? Is easy movement the top priority? Or maybe you're looking for one that provides the most protection to your facility?      
In this article, we'll discuss your options in adding a fire-rated roof hatch and whether it is even worth the investment.   
---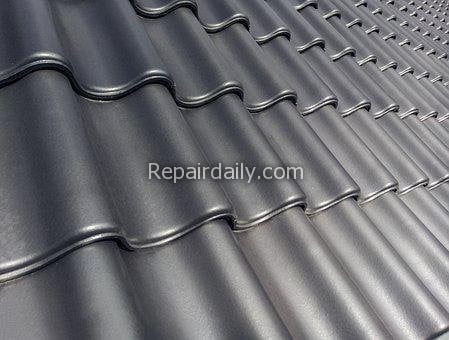 The Fire Rating  
Before we continue, it's important to discuss this essential detail first — no roof hatch is fireproof. What roof hatches offer is delaying the spread of a fire for a specific amount of time so that firefighters can do their duty. It also compartmentalizes the fire, limiting the spread and controlling the damage. The better the containment of the fire to one or a few areas, the faster it will eventually die out.    
Should I Even Get One?  
Roof hatches not being fireproof might be an off-putting factor for you. However, you must consider that fire can happen anytime and without warning. Any measures you can take to delay its spread means more time for you and your employees to escape.    
This detail becomes even more critical as debris, such as dried-up leaves, can accumulate on your roof or gutter. All it takes is one wayward ember to find its way onto your rooftop to start a fire. You'll be glad to have the passive fire protection measures in place if that dreadful day ever comes.    
What Else Do Fire-Rated Roof Hatches Offer
?  
Of course, it's fundamental for you to get the most out of your money when purchasing something significant such as a roof hatch. You'll be glad to know that fire-rated hatches bear other benefits such as:    
Durability
You never want your equipment to fail, especially when you need it the most. It's reassuring to know that only rugged materials go into creating fire-rated access hatches to ensure they hold off fires for as long as possible. 
The rocklike construction that goes into fire-rated hatches shows that you'll have access to your roof anytime. Your roof hatches must assist you with maintaining your building, and these fire-rated ones will undoubtedly live up to their job and more. 
Accessibility 
The main reason to install a roof hatch is to have easy access to your roof. Typically, you'd need a tall ladder mounted outside the building that spans several floors or even a portable ladder to reach your rooftop. With roof hatches, you only need to bridge the gap between your top floor and the roof. Your workers can work safely, and they won't be exhausted by a trek up a long ladder.   
Roof hatches also help you conform to OSHA standards. On top of this, you've also achieved conformity to OSHA's 1910.28(b) guideline, also known as the "Duty to have fall protection and falling object protection." 
Evacuation
If something terrible happens and leaving becomes necessary, you'd be glad to have a roof hatch installed. Because you have roof hatches installed, you can add these to your escape plan and ensure your upper floor occupants won't have to rush down to the main entrance. 
The safety systems included in your roof hatch also guarantee that your building's occupants make it out safely. For example, you can mitigate the risk of falling if you have a cage for your ladder or are using ship stairs. Additionally, if you have gas springs installed, it becomes near effortless to open up the hatch itself. 
Insulation  
Fire-rated roof hatches come with one of the best insulating materials. The insulation mainly prevents direct heat transfer of the fire to the roof hatch, but it also provides the benefit of thermally disconnecting your building to the outside. In addition, fire-rated roof hatches also feature an interior liner as another barrier to heat transfer.    
These two elements combine to ensure a fire-rated door doesn't become a huge liability.    
Soundproofing  
Only the highest quality materials go into creating a durable fire-rated roof hatch. This durability usually means fire-rated roof hatches are dense. As such, they are better at preventing acoustics from transferring into or out of your building compared to other roof hatches. The density and the insulation that comes with fire-rated roof hatches ensure that noise transfer becomes less of a concern for you, allowing you to focus on what's critical to running your business.   
Weatherproofing  
Another concern you may have with roof hatches are air drafts, moisture, and leaks. In this case, you want to ensure that your roof hatch maintains a reliable seal, which means securing it with a gasket. Having a gasket system is another feature of fire-rated roof panels. These gaskets are phenomenal for weather sealing and disconnect you from the elements better.   
Customizability  
It's reassuring to know that roof hatches come in various sizes from the factory. However, it's impossible to account for all situations your business needs from a fire-rated access door. Thankfully, most companies are flexible when it comes to constructing an access door that fits right into your case.    
Options range from being able to choose the insulation and gasket type, security options, how wide it opens up if you want to have a gas spring system, and even the finish. While it isn't a complete list of options, some companies offer even more options than others. You'll indeed find a roof hatch that will work just for you.     
In Conclusion  
Due to how they're named, fire-rated access doors might seem quite single-purposed in their design and usage. However, the key takeaway here is that fire-rated access doors can be adapted to fit a variety of use cases that you need to run your business.   
Getting a fire-rated roof hatch becomes a no-brainer if you're looking to provide safe passage to and from your roof and add to your building's safety features.   
FACEBOOK
TWITTER
INSTAGRAM
LINKEDIN

I'm so excited to tackle all my home improvement projects! From plumbing to DIY and cleaning - I'm ready to get down to work! #homerepair #homecleaning #plumbing #diy
---
---
---