There comes a time when your exquisite home becomes too small for your needs. Maybe it's even past the renovation and remodeling phase. Or perhaps you're just leaving Florida because of the heat.
But moving homes is one of the most dreaded tasks. It is overwhelming, time-consuming, and often causes a lot of stress. So, what's a homeowner to do?
Do you simply grit your teeth and move on? Or do you plan every bit of it?
We believe that planning is the key to a successful move. And so, we have some useful tips that'll make your transition easier, faster, and much less stressful.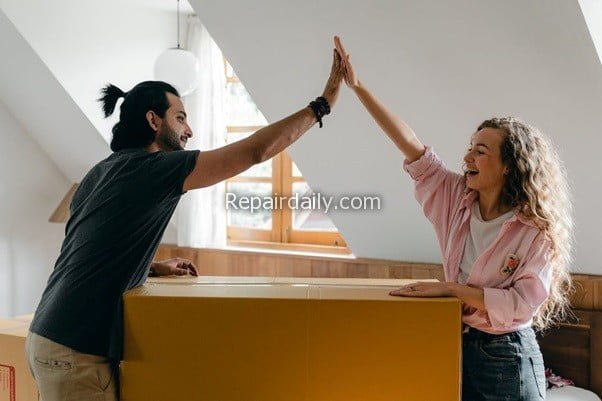 1. Hire a Professional Moving Company
Despite what you may think, hiring the pros can actually save you time and money. Professional movers are trained to handle large or bulky items quickly, so they can usually finish the job significantly faster than you can.
Some companies offer full-service moving, meaning they will come to your home, pack everything for you, and then move it all to your new place. It saves time.
However, before you hire a professional, be sure to compare rates from several companies. Don't pick the cheapest one without doing your research.
It's also wise to go for a company that offers nationwide services. It'll ensure that your belongings are cared for even if you move to another state. We suggest contacting Solomon & Sons for their reliable team and customer-centric approach.
2. Declutter Ahead of Time
There's no way you're taking all your clutter to your new home, right? Please don't. Your moving fee will increase, and your new home will instantly look disorganized. Instead, try to declutter as much as you can before moving day. Get rid of the items you don't need or don't use anymore by donating them to a charity or arranging a yard sale.
Most people stick to the rule: if it hasn't been used in the last year, it has to go. And selling can make you some quick cash that you can use elsewhere. It'll also make packing easier. So, take on one room at a time and declutter before you move.
3. Arrange a Deep Clean of Your New House
You don't want to move into a home that needs a deep clean. Therefore, arrange for the new place to be spic and span before you move in. You can hire a professional cleaning service or even ask the previous owners to do it for you. Some areas that need special attention are walls, windows, carpets, ovens, and bathrooms.
If there is an attic or crawl space, then be sure to check that as well. It'll help you assess your new home's condition and give you time to make repairs. During this inspection, you're looking for water damage and pest infestations. So, keep your eyes peeled.
4. Change Your Address
You probably receive a lot of important mail at your current address. So, before you move, update your address with banks, subscription services, and even the post office. It is an important step that many people forget about.
We also recommend that you arrange for mail forwarding from your old address to the new one. That way, all your important mail can be directed to your new house without fail. If you have a car, don't forget to update your driver's license and vehicle registration address.
5. Shift Your Utilities
It'll be a nightmare to reach home after a long-distance move and find out that there is no electricity or water. You don't want that, do you?
Therefore, you must arrange for the utilities in your new house to be set up before you move. It'll save you time and frustration. The best way to do this is to contact the utility companies in your new location.
You'll need electricity, gas, water, and internet. Sometimes, you can even get discounts on multiple services if you bundle them together.
6. Prepare Your Kids
You might be excited about a fresh new start, but your kids aren't. They don't want to leave their school and friends behind. Moving homes can be pretty stressful for them. The best way to handle this tricky situation is by talking to them.
Show them the brighter and bigger picture. Highlight the fun activities they can do in the new city. Explain how much fun it'll be to make new friends. Maybe even lure them by taking them on a quick tour of the new home and the city.
You can also include your kids in the packing and moving process to keep them indulged. Give them small tasks like labeling the boxes or selecting toys to take with them.
7. Make Arrangements for Your Pet
Your kids aren't the only ones who need special care. Your fur baby deserves the same attention too. Moving will be stressful for them. They won't know what's happening and why they are being taken from the familiar environment.
Therefore, it's best to make arrangements for your pet beforehand. Consider hiring a pet relocation service if it's a long-distance move. Also, look into the new city to find a vet near you and book an appointment for your pet.
Some states have strict pet regulations, so read up on the new city's policies. You might also need to update your pet's records and get a health certificate from the vet.
8. Create an Essentials Box
You don't want to rummage through all your boxes when you reach home. That's why it's a good idea to pack an essentials box that includes all the items you need on the first night in your new home.
Consider it an emergency kit with medicines, toiletries, kitchen utensils, important documents, and phone chargers. You can even include a change of clothes and snacks.
This box will come in handy when you're too exhausted to go through all your stuff to find what you need. If you're staying in a motel on the way, it would be great to pack an additional kit with your overnight essentials.
Final Thoughts
Moving homes is usually a bittersweet experience. You've built a life in your current city and must build another one elsewhere. It might give you chills. But, hey, it's for the best. Trust your gut and take the plunge.
We only urge you to plan and be prepared for the big move. It'll help you save time and energy, so you can hit the ground running when you reach your new home.
Good luck!
FACEBOOK
TWITTER
INSTAGRAM
LINKEDIN
---

I'm so excited to tackle all my home improvement projects! From plumbing to DIY and cleaning - I'm ready to get down to work! #homerepair #homecleaning #plumbing #diy #fixerupper #realestate #renovation #interiordesign #farmhouse #diy #homedecor #hgtv #home #farmhousedecor #modernfarmhouse #farmhousestyle #fixerupperstyle #fixandflip #homerenovation #realestateinvesting #beforeandafter #homesweethome #remodel #realestateinvestor #interior #realtor #joannagaines #flippinghouses #countryliving #design #homedesign #farmhouseinspired #investmentproperty #bhghome #renovationproject #farmhousekitchen #homeimprovement #farmhouseliving #cottagestyle #decor #realestateagent #magnoliahome #homeinspo #magnoliamarket #kitchendesign #dreamhome #shiplap #construction #houseflipping #investor #farmhousedesign #architecture #farmhousechic #homereno #rusticdecor #reno #kitchenremodel #webuyhouses #magnoliatable #rentalproperty #fixerupperinspired #newhome #interiors #homeremodel
---