Technology's presence in modern business profoundly impacts all industries, particularly property management. Property managers must welcome technological advances into their routines to stay abreast of cutting-edge trends. By doing so, they can streamline operations, lessen expenses and deliver a superior tenant experience. Property managers can improve their performance with the help of technology in the article.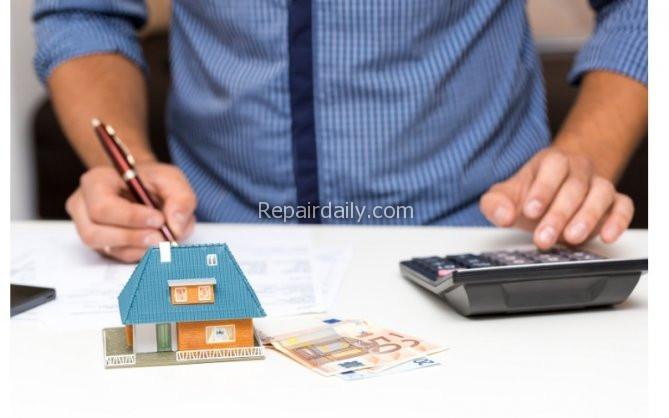 Streamlining Communications with Technology
Technology has drastically improved how property managers communicate with tenants, owners, and vendors. Email, text messaging, and video chat provide a faster and more reliable way to keep everyone involved with the property up-to-date. It streamlines communication processes and eliminates the need for lengthy phone calls or meetings. Having all discussions in a unified platform simplifies communication and ensures all parties have the same information.
---
Using technology to streamline communication, property management companies can create better client relationships and improve efficiency. Having everything recorded in one place means everyone involved in a project can easily refer back to previous conversations or agreements, which can ensure transparency and accountability.
Also, property management companies can be more responsive to tenants and owners by streamlining communication with technology. Their ability to communicate quickly and effectively helps them build trust with their clients, allowing them to address issues rapidly and effectively. As a result of this improved communication, tenant satisfaction, and retention rates can also increase.
Using Technology for Administration
Property management companies should use automation to minimize time spent on administrative duties and dedicate it to more vital operations. Automating procedures such as tenant onboarding, rent collection, maintenance requests, and financial reporting can help property managers achieve faster, more efficient, cost-effective results with better accuracy.
By introducing automation into their rent payment process, property management companies can save time, money, and the hassle of manually sending out reminders or chasing after late payments. Chatbots and AI assistants can help answer tenant questions quickly and efficiently while streamlining the customer experience. Automating financial tasks also helps significantly reduce the time needed to produce accurate reports.
Using Technology for Protection
The integration of technology has revolutionized property management. With various tools available, property managers can ensure the protection and safety of properties under their care.
One such tool is remote monitoring systems allowing real-time tracking and surveillance of buildings and landscapes. These systems use sensors to detect suspicious activities or potential security breaches, triggering alerts to property management companies and law enforcement agencies if necessary.
Additionally, smart locks have become increasingly popular in recent years as they provide added convenience while enhancing security measures. They allow tenants to access their units via smartphone applications while giving managers control over who has access to specific areas within a building or complex.
Another technological advancement that has benefited property management is artificial intelligence (AI). AI-powered cameras can learn from patterns in tenant behavior and alert managers when there are deviations from normal activity levels or behaviors, allowing them to take proactive steps before an incident occurs.
The world we live in today demands innovative solutions for ensuring the safety and protection of our living spaces, making technology an essential component in modern-day property management practices.
Property managers with the use of technology can remain responsible to their tenants to ensure their safety and security. To accomplish this, they must take proactive steps, such as investing in physical security features like CCTV cameras, access control systems, intruder alarms, and other types of equipment. It is also important to employ data security measures, such as firewalls and encryption protocols, to prevent unauthorized access to tenant information. Only by doing so can tenants feel secure in their living environment.
Tools for physical security:
CCTV cameras in high-traffic areas and around entrances are a great way to improve physical security. Furthermore, Access control systems can prevent unauthorized access to certain places like fitness rooms and common areas. Lastly, intruder alarms are also useful as they will alert the property manager when necessary, allowing for rapid response.
Tools for digital security:
Combining physical security with digital protection can help property management companies secure tenant data from unauthorized access. Companies can ensure that authorized users can only access confidential information by implementing firewalls, which create a safe barrier between internal and external networks, and encryption protocols such as SSL/TLS.
Technology-based monitoring:
It is also common for property managers to monitor the maintenance of their properties using technology. By tracking temperature, humidity, movement, or vibrations throughout a building or complex, property management companies can detect any problems before they become serious.
For example, property management companies can use sensors to detect water leaks and get notified of plumbing problems. Any irregularities in machinery, such as elevators or air conditioning units, which could indicate a malfunction, can also be detected by vibration sensors.
Monitoring with Technology
Property managers also use technology to monitor the maintenance of their properties. Property management companies can use sensors and other monitoring devices to track temperature, humidity, movement, or vibrations in various parts of a building or complex. It allows them to detect any issues before they become serious problems.
For instance, property management companies can use sensors to detect water leaks and alert them when there is an issue with the plumbing system. They can also utilize vibration sensors to detect any irregularities in machinery, such as elevators or air conditioning units, which could indicate a malfunction. Additionally, they can install smoke detectors and carbon monoxide alarms to ensure the safety of all tenants in the event of a fire or gas leak.
Finally, property managers can use technology to monitor maintenance tasks such as lawn care, snow removal, and other outdoor duties. By using drones or automated lawnmowers, they can keep track of the state of their properties remotely, allowing them to respond quickly if any issues arise.
Conclusion
As property management companies turn to technology as an effective means of maintaining their properties, they must confront several trials. Chief among them is the need for increased knowledge and expertise to comprehend and administer new technologies effectively. Implementing and using modern systems properly might require aptitude or appropriate resources; failing to do so can result in costly mistakes. Furthermore, budget restrictions might hamper their capacity to invest in advanced technology solutions tailored to their buildings.
Property managers can make the most of free online training courses or tutorials, collaborate with service vendors and take advantage of their technical assistance and advice to integrate new technologies into their existing systems. With this knowledge, they can confidently adopt technology and refine their management techniques, ultimately creating a safe and effective environment for tenants and landlords.