When it comes to enriching your home and creating versatile living spaces that seamlessly blend with nature, conservatory garden rooms stand out as an exceptional choice. In this article, we'll explore how these enchanting spaces can elevate your living environment, providing a perfect harmony of indoor comfort and the beauty of the outdoors.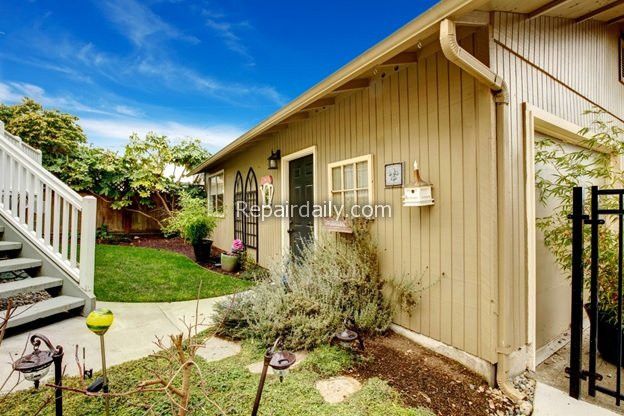 The Allure of Conservatory Garden Rooms
Conservatory garden rooms have a unique appeal that transcends traditional home extensions. Here's why they have become increasingly popular:
1. Year-Round Versatility
One of the most significant advantages of conservatory garden rooms is their year-round usability. Whether it's the heat of summer or the chill of winter, these spaces can be comfortably enjoyed, offering a connection to nature no matter the season.
2. Abundance of Natural Light
With large windows and glass walls, conservatories flood your living space with natural light. This not only creates a vibrant and inviting atmosphere but also reduces the need for artificial lighting during the day, contributing to energy efficiency.
3. Seamless Integration
Conservatory garden rooms seamlessly integrate with your home's existing architecture. They serve as a natural extension, blurring the boundaries between indoors and outdoors and enhancing the overall aesthetics of your property.
4. Versatile Functionality
Whether you dream of a sunroom for relaxation, a dining area for entertaining guests, or a home office bathed in sunlight, conservatory garden rooms offer versatile functionality. They can adapt to your changing needs with ease.
The Transformative Process
Creating your dream conservatory garden room involves several key steps:
1. Design Consultation
Begin with a consultation with a design expert. Discuss your vision, needs, and budget. A skilled designer can help bring your ideas to life and suggest practical solutions.
2. Material Selection
Selecting the right materials is crucial. High-quality glass, durable frames, and efficient insulation are essential for creating a comfortable and energy-efficient space.
3. Customization
Your conservatory garden room can be tailored to your preferences, from the style of the roof to the type of flooring and the addition of heating and cooling systems.
4. Construction and Installation
Expert builders will construct your garden room with precision, ensuring that it is a seamless addition to your home. Installation includes proper insulation and weatherproofing.
5. Personalization
Once the construction is complete, it's time to personalize your garden room with furnishings, decor, and plants to create the ambiance you desire.
Benefits of Conservatory Garden Rooms
Investing in a conservatory garden room offers numerous benefits:
1. Wellness and Relaxation
These spaces provide a calming environment, perfect for relaxation, meditation, or simply enjoying a cup of tea while surrounded by nature.
2. Entertainment and Socializing
Use your garden room as an elegant dining area or a cozy spot for gatherings with friends and family, allowing you to enjoy the beauty of your garden while being sheltered from the elements.
3. Increased Property Value
Adding a conservatory garden room not only enhances your quality of life but also increases the value of your property, making it an attractive feature for future buyers.
Conclusion
Conservatory garden rooms are more than just additions to your home; they are transformative spaces that enrich your lifestyle and elevate your living environment. By seamlessly blending indoor comfort with the beauty of the outdoors, these versatile spaces offer year-round usability and endless possibilities for relaxation, entertainment, and connection with nature. Whether you're seeking a serene retreat or an elegant entertainment area, a conservatory garden room is a superb choice for enriching your home and enhancing your well-being. Consider embarking on this exciting journey to create your own haven of natural beauty and comfort.
FACEBOOK
TWITTER
INSTAGRAM
LINKEDIN
---

I'm so excited to tackle all my home improvement projects! From plumbing to DIY and cleaning - I'm ready to get down to work! #homerepair #homecleaning #plumbing #diy #fixerupper #realestate #renovation #interiordesign #farmhouse #diy #homedecor #hgtv #home #farmhousedecor #modernfarmhouse #farmhousestyle #fixerupperstyle #fixandflip #homerenovation #realestateinvesting #beforeandafter #homesweethome #remodel #realestateinvestor #interior #realtor #joannagaines #flippinghouses #countryliving #design #homedesign #farmhouseinspired #investmentproperty #bhghome #renovationproject #farmhousekitchen #homeimprovement #farmhouseliving #cottagestyle #decor #realestateagent #magnoliahome #homeinspo #magnoliamarket #kitchendesign #dreamhome #shiplap #construction #houseflipping #investor #farmhousedesign #architecture #farmhousechic #homereno #rusticdecor #reno #kitchenremodel #webuyhouses #magnoliatable #rentalproperty #fixerupperinspired #newhome #interiors #homeremodel
---