Moving into a new home holds its fair share of changes and challenges. You may have a fair idea of what's to come, but it's always good to get a refresher as there might be a few things that are new to you. This article aims to help new homeowners check off a few things before moving into their new homes.
We understand that before you read this article, you might already have sealed the deal on a new place. Don't worry about it; we aren't suggesting you back out; instead, get a few things sorted before moving into a new house.
So, here are five things you should check out before moving into a new home.
---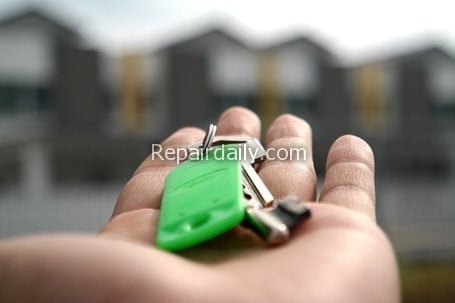 1. Check the Furnace & Heater
As winter creeps up on us fast, you need adequate heating solutions. Some houses have a fireplace, others have furnaces, and the latter is usually in more modern homes. Regardless, it would be wise to check the heating before moving in.
As you move in, the house will be empty and bitterly cold. Moreover, it would also be wise to have the chimney checked out and cleared of any blockages. If the fumes can't escape, you will have a significant problem in the form of residual carbon monoxide.
A quick search of 'furnace repair in my area' on any popular search engine will give you everything you need regarding the solution. Furnace and chimney solutions don't take more than a few hours at max; therefore, they won't get in your way for too long.
However, we advise you to complete this before moving into the house. The dust and fumes that may come from the repair process can be challenging to handle and sometimes hazardous. It's best to avoid the situation entirely.
2. Pests
When moving into a new place, ensure that the house is fumigated. Especially if you have kids playing around the house, you want to ensure that the property is swept clean for deadly reptiles and other hazardous animals.
The standard roaches and ants are the least of your problem. Living in the mountains, spiders, scorpions, and centipedes can become a massive issue if you don't handle the situation swiftly.
Before you move in, would be the right time to get this done? Not only can the fumes be harmful, but the pests usually come out after fumigation and then die. You don't want to be near the property when it is cleared for harmful pests.
3. Roofing solutions
When moving into a new place, especially in a snowy city, you may want to have the roof looked at before you physically to ensure it's in good shape. Loose shingles are worse than you think because they allow rainwater and snow into the house through the ceiling.
The roof is probably one of the essential structural parts of the house. Therefore, ensuring that it's sorted, fixed, and secure is something you should consider before finally moving in.
Moreover, you should also check out the roof drainage system because stagnant water can harbor mosquitos and other pests into the living area.
4. Deep Clean
The most crucial check before moving into a house is making sure it's spick and span before shifting in. If you buy the house and notice that the place is dirty and wasn't taken care of, chances are that's a sign of something greater. If the home is dirty, it stands to reason that other parts of the house aren't going to be taken care of either.
It's usually hard to clean the place when your belongings are scattered throughout the house. Regardless, get the house cleaned for yourself. You can wash the area if the home is tiled instead of mopping it.
5. Plumbing and Electrical
Electrical work is one of the most critical parts of the house. Loose wires can cause short circuits, which can cause a fire and ruin your electrical appliances in some cases. Moreover, getting to the wires usually means cutting the drywall, so you should consider hiring professionals to come in and fix it.
If you are going to move into a new place, you also want warm running water. The kitchen, bathrooms, and external water outlets are some of the most important to have checked out. Moreover, get your boiler checked to ensure warm water throughout the winter.
Conclusion
The key takeaway of this article is getting things sorted before you move into the house. Leaving it for later or delaying it will lead to a messy situation you don't want to deal with later.
From looking at the furnace to managing the plumbing and electrical work. This article has addressed essential things you should check before moving into a new house. We hope this article has been helpful and that you find the right home for yourself.