Retiring should be something that everyone looks forward to when they hit their golden years. The trouble is finding out what to do when you retire. Many people go on cruises, while others go on road trips to see what the rest of the country has to offer that they haven't seen yet. If you're struggling to come up with ideas of what to do for your retirement, then consider taking a trip to Arizona and trying out any of these fun activities.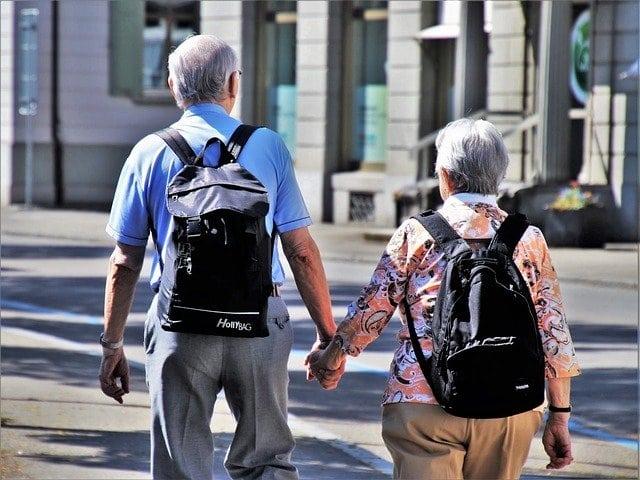 1. Stroll Through Any Of The Local Art Museums
There are plenty of art museums you can go to that are near any retirement communities in arizona. Phoenix has plenty of art museums, featuring art from Frida Kahlo and Diego Rivera. There is also a plethora of Native American art for you to experience.
---
2. Finding Peace at the Japanese Friendship Garden
Phoenix is the sister city of Himeji, Japan, so the Japanese Friendship Garden was created as a tribute to it. There's a beautiful walking tour and a Japanese tea ceremony for you to experience.
3. The Perfect Opportunity For Golfers
Both Phoenix and Scottsdale are some of the best golfing locations in Arizona. Not only does golf provide some much-needed exercise, but it also gets you out of the house and keeps your mind active. There are hundreds of courses to try, so you can always find one that's perfect for your skill level.
4. Take A Trip Through Arizona's History
Why not tour the state capitol and breathe in all of the rich history of Arizona? It was the last home for Arizona's Territorial government and even has an entire room that's dedicated to the USS Arizona, which was attacked and destroyed at Pearl Harbor.
5. Lounge Around at the Desert Botanical Garden
One of the most well-known attractions in Arizona is the Desert Botanical Garden in Papago Park. The park shows off the natural beauty of the desert, as well as local art installations and musical acts. There are lovely dining experiences like no other too, so that your stomach is just as happy as your mind.
6. Try Your Hand At A Bit Of Gambling
There are a few casinos in the Arizona area, so why not try your hand at a few games? Take the slot machines for a spin, bet on black, or try a hand of poker. Just don't overindulge yourself to the point that you end up gambling away all your retirement money.
7. Take the Scenic Trip to Dobbins Lookout
Dobbins Lookout is known for having the clearest skies throughout the year, affording you the opportunity to witness marvelous sunsets and also catch your favorite constellations in the night sky.
8. Appreciate A Show At The Opera Or Ballet
There are plenty of ballet and opera shows throughout Arizona that offer discounts for seniors so that it's more affordable for them to attend.
9. Explore Scottsdale
Why not hop on the Scottsdale Trolley Tour and explore where your future home might be? You can travel around the town, take in the sights of the city, and see for yourself what the area has to offer.
10. Take A Trip On the Salt River
Grab your canoe or kayak and head down Salt River for a lovely, relaxing time. And if you don't have one of your own, there are plenty of rental companies all along the length of the river.
Whether you intend to be a resident or you're only interested in being a visitor, Arizona has something to offer for just about anyone. Consider scheduling your trip today to see whether Arizona is right for you.