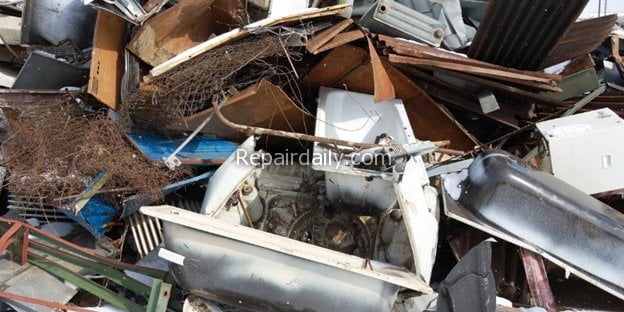 Clutter can get in the way when you are undergoing a big move, remodel, or rental cleanout. Hiring junk removal services can lighten your load and take unwanted items in exchange for a fee.
Without getting your hands dirty, professionals help you get rid of all the unwanted belongings to make room for new things. Here's how junk removal companies work to clear out the clutter.
---
What Is Junk Removal?
Junk removal services haul away nearly all kinds of trash, bags of clutter, discarded goods as well as heavy items like appliances and large pieces of furniture. Many junk haulers also pick up construction waste and debris generated from demolition work.
Most people do not have the time and means to transport bulky junk items and boxes of clutter to the landfill. These companies send a team member to assess the junk that needs to be removed and inform the homeowner about the service charges.
Types of Junk Removal Services
Once you have hired a junk removal company, it offers two options to haul away junk.
Truck Hauling – If you opt for this type of service, junk haulers will arrive at the destination with a large truck fitted with a dumpster for scheduled garbage pick-up.
It is an ideal option for post-renovation cleanup when all the junk is bagged and piled ready to be hauled away.
Dumpster Rental – If you choose dumpster rental services, a dumpster will be dropped off at your location. You can fill it up at your own pace, a couple of days, over the course of a week, or more.
Once the dumpster is filled, the junk removal company will come to take the dumpster and haul the junk for disposal.
Items Accepted By Junk Removal Services
Some commonly accepted junk items are tools, yard waste, boxes, furniture, mattresses, small and large appliances, electronics, construction debris, books, clothing, tools, and miscellaneous household junk.
Items Not Taken By Junk Removal Services
Junk haulers refrain from taking certain items that are dangerous to transport and require proper disposal.
It includes oil, opened cans of paint, chemicals, solvents, asbestos, pharmaceuticals, fireworks, gasoline, ammunition, and similar items.
Junk Removal Services Cost
It depends on the type of services hired, the price varies from $100 for small piles of junk to $600 for truck-load. On average, it costs around $225 to hire junk haulers.
Dumpster rental ranges between $100-$350 per week for the small dumpster and $300-$850 per week for large dumpsters.
How Do Junk Removal Services Dispose of Junk?
The hauled junk is disposed of in the most eco-friendly way possible. Some items are recycled, salvageable junk is given to local shelters and relief groups, and the rest of the junk ends up in the landfill.
Not all junk removal companies aim to protect the environment, it is better to ask about the disposal method upon hiring the company.
Final Thoughts
Research and interview multiple junk removal services, read reviews and hire the one based on availability, pricing, and disposal method.