A tiler is a specialist tradesperson who lays ceramic, porcelain, natural stone, and mosaic tiles for walls, floors, and other surfaces in homes and businesses. If you're interested in working as a professional tiler, this guide will outline the steps you need to take to get qualified and find work in the UK.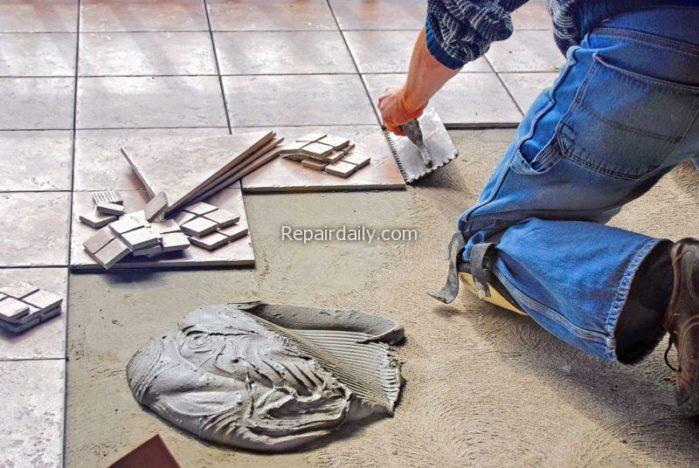 Get Trained as a Tiler
There are a few different ways to qualify as a tiler. The most common route is to complete an apprenticeship or NVQ (National Vocational Qualification) in tiling. If you already have experience working as a tiler, you may be able to achieve an NVQ through an on-the-job assessment.
---
Apprenticeships usually last for two years and combine practical training with theory-based learning. You'll learn the skills and knowledge you need to complete your day-to-day tasks, key safety procedures, and how to read technical drawings. Once you've completed your apprenticeship, you'll be qualified to work as a professional tiler.
If an apprenticeship isn't right for you, other training options are available. Vocational qualifications like City & Guilds Certificates and Diplomas also lead to a career in tiling. These courses are typically shorter than apprenticeships, but they require you to already have some experience working with tiles.
To become a professional tiler, you can join one of the best tiling courses in the UK from Goldtrowel and get started on your professional tiling journey.
Join a Tilers' Union or Professional Association
Once qualified, joining a tilers' union or professional association is a good idea. These organizations can offer support and guidance throughout your career and access to professional development opportunities. Join a professional body like the Ceramic Tile Education Foundation (CTEF) or the National Association of Specialist Tile Contractors (NSTC). Membership of these organizations gives you access to important resources like industry news, job listings, product discounts, and advice from experienced tilers.
Get Experience
Once you have the basics, it's time to get hands-on experience. The best way to do this is to find an experienced tiler willing to take you on as an apprentice. Working with an experienced tiler will allow you to learn important techniques and develop your style.
Find Your Niche
There are many types of tile installation, from ceramic to porcelain to mosaic. Once you have some experience under your belt, take some time to explore different types of tile installation so that you can find your niche. This will make it easier for you to market yourself as a specialist and attract high-paying clients.
Find Work as a Tiler
There are several ways to find work as a tiler. One option is to search online job boards or classified ads websites like Gumtree or LinkedIn. Another option is to set up your own tiling business. This can be a great way to be your boss and control your working hours, but it's important to ensure you have the relevant business insurance before you start taking on clients.
Keep Learning
The world of tile installation is always changing, so it's important to keep learning even after you've started your own business. Keep up with new trends, attend trade shows, and read industry publications. By continuously learning, You'll be able to offer your clients the latest and greatest in tile installation!
Conclusion
Qualifying as a tiler takes time and commitment, but it's a rewarding career path that offers plenty of opportunities for experienced professionals. Once qualified, join a professional body to keep up with industry news and developments. Use job boards or classified ads websites like Gumtree or LinkedIn when searching for work opportunities. If you're thinking about setting up your own business, ensure you have the right insurance before taking on any clients.