Owning a home comes with its pride. You get control on what you can do with the property. You have a choice on the facilities you can have in your yard.
But what you also need to know is that it comes with a maintenance task. You need to keep your home well maintained to retain its amazing appeal and status. Like other elements you care and love, you must treat the property the same.
Many homeowners spend their energy on interior spaces. Only few who will pay attention to the exterior parts of their property. If they do it, they only concentrate on minor aspects such as painting and lawn mowing. This should not be your approach. You should ensure your home outdoor maintenance is a priority. But how do you do it? Here are some ways to achieve it:
---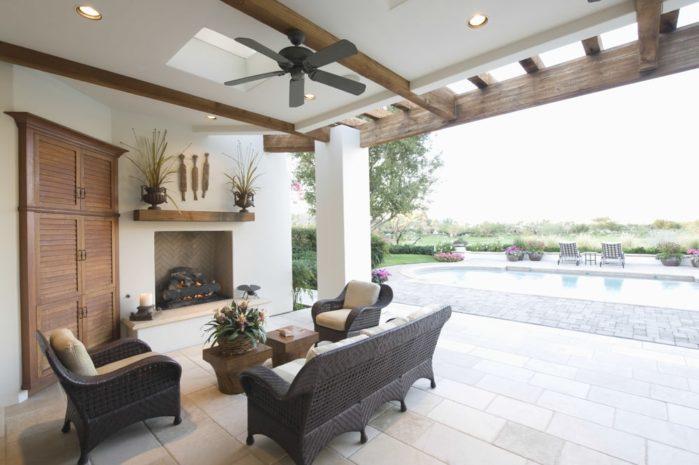 Pressure wash your siding and walls
The walls and sidings are the victims of external debris. Dust and dirty water will stain these features of your home. You cannot stop air pollutant, fumes, and grimes from accumulating on your walls.  The once amazing walls will change into ugly structures that no one would admire. This aspect takes away the attractive and appealing look of your home.
A perfect solution to this problem is power washing your walls. A good provider of pressure washing services in Texas can help you return your home walls to their initial state. It will restore back the sparkling look of your walls. In essence, one can think that you have repainted them. So, consider a pressure or power washing service as a maintenance option.
Inspect and maintain your roof
Roof is the pinnacle of any home. It is the shield against threats landing from the above. It keeps your safe from rain or falling objects that can lead to severe injuries. As it performs this duty, it undergoes through wear and tear. Some elements are hard and usually lead to damages.
For this reason, you need to perform a regular inspection on your roof. Check whether it is in the right condition or there are some cracks and leaks. Also, clear any debris on the roof and gutters. Eliminate any dirt that can offer a good space for mold and algae growth. This way, you will make your home look superb and last longer.
Assess the drains and waterways
No doubt, clogged or leaking drains can be disastrous. It gives your home an awful smell and impact its hygiene. Also, it can impact other structures and result in spread of diseases. Before things get to that level, you can easily prevent them.
Keeping your drains and waterways clean. Remove any debris that might clog the drainage system. Essentially, ensure that the drain pipes and tubes are clean and the flow is constant. Check the waterways and storm paths are working properly. This way, you will avoid expensive and costly repairs when the disaster occurs.
Repaint your outdoor structures
When did you repaint your house? A good number of homeowners paint their homes annually. But they do not focus on the entire property. They painting only concentrate on the interior spaces. They will give their living room a new look each year.
However, this should not be your plan. Every aspect of your property contribute to its overall look. This includes both interior and outdoor spaces. As such, you should have a holistic plan of painting the entire property not just part of it.
Have an annual plan to repaint your outdoor structures. You should repaint your gates, sides, and other structures in your compound to give them a new look. Doing this will help you minimize repair costs in future.
Clean outdoor garden
Do you have an outdoor garden? Many homeowners retain a garden with different vegetation. The garden offer a nice place to relax and refresh your mind. You get the amazing sent from flowers and other plants. However, unwanted trees and crops will pop up. If you do not remove them, they will ruin the amazing garden.
Also, some plants can outgrow and hinder others from accessing light. For this reason, it is essential to maintain your outdoor garden. Trim and cut off any unwanted and overgrown vegetation. Ensure the garden is nice looking and attractive. This way, you will turn your outdoor into a hub of relaxation.
Wrapping up
In a word, the outdoor space of your home is as important as the interior one. As you take care of the interior, the same should apply to the outdoor. Ensure every aspect is clean and well-maintained. Keep your gardens trimmed.
Also, consider an annual repainting of your exterior structures and walls. With these outdoor home maintenance activities your property will always be reputable sand valuable.