Dangerous chemicals and hazardous products are a part of everyday life. Dangerous chemicals refers to materials and items whose transportation is prohibited by regulations or authorized only in accordance with certain requirements. Hazardous chemicals must be handled cautiously in accordance with the precise regulatory requirements for transporting these types of chemicals.  
Both management and workers are accountable for the proper storage and transportation of chemicals, so they both need to be aware of these legal obligations. Read on to find out how to safely handle, store and transport hazardous liquids.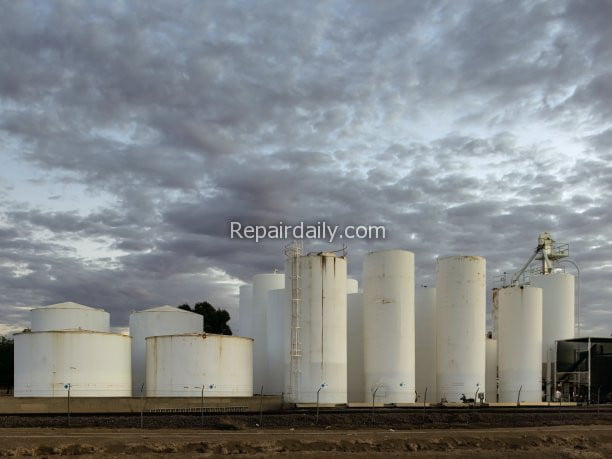 ---
How should hazardous substances be stored?
The proper storage of hazardous substances can be accomplished in a number of ways or under practice guidelines. Make that the storage and operating systems are designed, placed, and installed safely. Proper tanks or any kind of collapsible fuel bladder fall within this category. Keep unsuitable materials apart to avoid explosive chemicals mixing with one another, which could be disastrous. Keep labels and placards for proper safety signage up to date.
Any bulk packing, freight container, unit loading device, transportation vehicle, or rail car that transports any amount of a hazardous substance must be clearly marked with the appropriate placard for the hazardous item's class of danger. Additionally, each must adhere to placement and design guidelines.
Preparing for leak containment, have cleaning procedures in place, and have a strategy in place in case a situation involving dangerous chemicals arises. Make sure you have the proper personal protective equipment (PPE) and fire-fighting supplies on hand. Always keep chemicals locked up and coat storage facilities with a high-performance finish for protection.
To give the most economical corrosion protection, the correct parameters must be taken into account while choosing a coating. The likelihood of contamination and tank deterioration increases if the wrong liner is not selected and placed.
Transportation of dangerous chemicals
Strict federal, state and municipal laws must be followed when transporting chemicals and other dangerous materials. Additionally, the approach necessitates selecting a coating with sufficient strength to prevent corrosion, guarantee cargo purity, and increase your uptime.
The main federal law governing the transport of dangerous chemicals in the US is the Hazardous Materials Transportation Act (HMTA). Under the jurisdiction of the US Secretary of Transportation, its goal is to guard against the dangers to lives, equipment, and the environment that are relevant in the transport of hazardous substances in intrastate, statewide, and overseas commerce. The transportation of chemicals via road, air, sea, and train is also governed by additional international laws and regulations.
Understanding these many regulatory regimes is critical, but it is only the beginning. You can lessen the likelihood of a chemical disaster by learning about the numerous on-site and off-site dangers that might happen when carrying chemicals and how to avoid them in the first place.
Risks and precautions when transporting chemicals
Over-the-road transportation of chemicals
Displacement, overfilling, poor maintenance and repair, insufficient inspection, and a lack of appropriate training are all possible reasons for serious accidents. Check the overall condition of the vehicle including the tires, cylinders, electrical wiring, etc., and always have fire extinguishers on hand, and an emergency kit with protective eyewear, chemical information papers, and other items nearby in event of an emergency. Transporting special materials, like hazardous liquids, can be dangerous if the right equipment is not being used. That's why it's important to use specialized COPVs that can handle such materials in order to prevent leakage or fire.

Hazardous materials transported by rails
Among the potential causes of rail transportation include derailments, crashes, improper inspection and maintenance, and usage of faulty equipment. Always be sure that rail transportations of hazardous materials have sufficient labeling. For the safety of the cargo and everyone on board, a thorough check of the train and the rails is strongly advised. It is better for the train to travel through unpopulated areas to prevent any additional obstructions, and emergency personnel should always be present on board in case of an emergency.
Shipping dangerous chemicals by water
Lack of adequate maintenance as well as insufficient training of operating staff is potential causes of accidents involving the transportation of hazardous substances through water. Possible preventative recommendations include stringent navigational safety, appropriate hull design, and venting. Priority should be given to effective emergency response methods, and chemicals should be housed in covered cargo tanks that are designed to handle powerful chemicals and preserve cargo purity.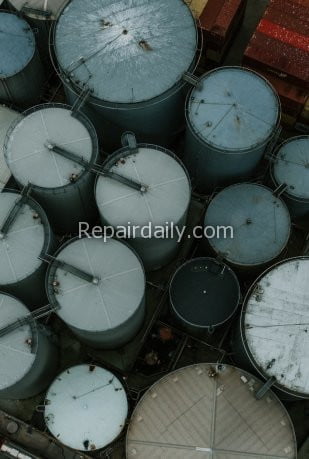 Final thoughts
Transporting hazardous/hazmat chemicals and dangerous items is a very difficult and complex task. In order to provide the highest level of load security, transportation companies must adhere to a variety of laws and requirements. It's crucial to never skip any step of the safety protocols when transporting hazardous materials as human lives depend on it, besides the chemicals themselves. If you need any additional advice, you can always consult with a professional to gain more knowledge.
FACEBOOK
TWITTER
INSTAGRAM
LINKEDIN

I'm so excited to tackle all my home improvement projects! From plumbing to DIY and cleaning - I'm ready to get down to work! #homerepair #homecleaning #plumbing #diy
---
---
---