Months of house hunting, paperwork, and packing have finally led up to this moment: you are a homeowner. Congrats!
Even though you might be feeling relief and happiness (and maybe a little bit of exhaustion), don't forget that now the real work begins.
Maintaining a home is the real challenge. Whether you've just bought a fixer-upper or a brand-new home, things will always demand repair, updates, and upkeep.
---
To help you out, we've compiled a list of maintenance tips for new homeowners.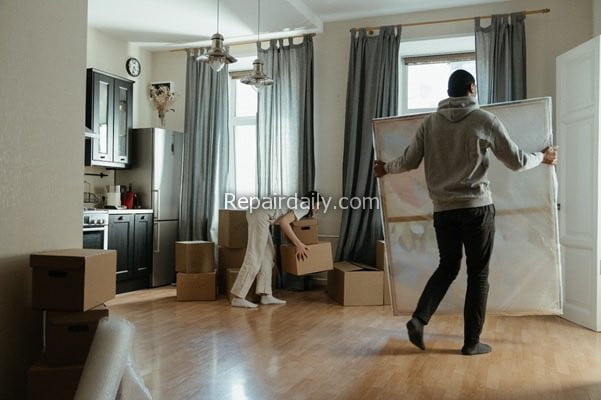 1.   Note the Services Your Home Needs:
You must make a few changes when you move into a new home. These may be small, such as switching out the air filters or changing the smoke alarm batteries. Or they could be significant, costly undertakings like erecting a garage or re-landscaping the front yard.
Keep track of the services your home needs so you can budget for them accordingly. When making a to-do list, prioritize items essential for safety, such as fixing a wobbly step, and those that will help you avoid costly repairs down the line, such as unclogging gutters. It'll also help you find a professional when it's time to tackle a project.
2.   Find a Reliable Handyman:
Homes in Billings, MT, are beautiful, but they require upkeep. The weather conditions often cause the most wear and tear on a home. That's why it's crucial to find a reliable handyperson who can help you with extensive and minor repairs.
From fixing a leaky faucet to re-caulking the tub, a professional handyperson will help keep your home in shape. Similarly, if you want to weld an outdoor fireplace, a professional welding Billings, MT contractor can greatly help. Don't wait until something needs to be fixed to find a good handyman. Get recommendations from friends and neighbors, and then interview a few candidates to find the right fit for your needs.
3.   Know Your Appliances:
Most homes come with all the essential appliances a new homeowner may need. These pieces are crucial for keeping your home running smoothly, from the fridge and stove to the washer and dryer. But do you know how to use them? How about maintaining them?
Read the manuals that come with your appliances. They will have important information on how to properly operate each one. It is imperative to know how to troubleshoot problems to avoid costly repairs. For example, if your fridge isn't cooling properly, check the coils before you call a professional. Cleaning them may be all it takes to get your fridge back on track.
4.   Paint Your House Before Moving In:
There's nothing more inconvenient than having to move all your furniture out of the way so you can paint. Plus, inhaling paint fumes is no fun. So, if you can, paint your house before you move in. It will also allow you to patch holes in the walls or sand down any rough spots. Once everything is smooth, you can paint the house the color of your choosing.
You can also try different paint techniques, such as a striped accent wall or stenciling. Ask the paint store employees for advice if you need help figuring out where to start. They can help you select the right paint and supplies for your project.
5.   Change the Locks:
You can never be sure who might have a key to your new home. The previous homeowners may have given copies to the neighbors, the dog walker, or the babysitter. To be safe, change the doors' locks before you move in. It includes the front, back, and any side or garage doors. You can either hire a locksmith to do it or change the locks yourself.
If you go the DIY route, follow the instructions carefully so you don't damage the door. Once you have the new keys, be sure to keep them safe so you don't lose them.
6.   Do a Deep Clean:
The previous homeowners may have left the house clean, but it's still a good idea to thoroughly clean it before moving in. Who knows what's under the staircase or in the attic? These are places that often get neglected during a typical cleaning.
So, take some time to clean your new home from top to bottom. It includes dusting, vacuuming, and mopping. Remember to clean the windows, both inside and out. You may even want to hire a professional cleaning service to do a thorough job. They'll be able to help you with bathrooms, kitchens, and any other areas that need attention.
7.   Keep a Check on your Energy Usage:
Your energy usage will have a direct impact on your utility bills. So, it's essential to be mindful of how much electricity you use. One way to do this is to invest in energy-efficient appliances. They may cost a bit more upfront, but they'll save you money in the long run. Another way to save on energy bills is to use natural lighting as much as possible. For example, open the curtains during the day and let the sunshine in.
You can also try using LED bulbs, which use less energy than traditional incandescent bulbs. Finally, if you're unsure where you're losing energy, you can hire an energy auditor to assess your home. They'll be able to identify any areas where you can improve.
8.   Know More About the Neighborhood:
Settling in a new neighborhood can be tricky. You don't know anyone, and you're still getting used to the area. But one of the best things you can do as the new one on the block is to get to know your neighbors.
It doesn't mean you have to throw a house party or host a barbecue (although those are both great ways to meet people). But a simple hello and getting to know a few names can go a long way.
Your neighbors can be your best allies. If you need to borrow a tool or have a question about the area, they'll be the first people you turn to. They can also be an excellent resource for advice, whether looking for a new babysitter or the best place to get your car serviced.
Conclusion:
Moving into a new home is a big task. But if you take the time to do it right, you'll be glad you did. Most homeowners forget about the little things, like changing the locks and doing a deep clean. But these are both essential steps to take before you move in. They'll ensure your safety and help you start fresh. Keep tabs on your home insurance and ensure you get the best rate. We're sure you'll love your new home in no time.