Selling raw land as is is considerably easier and stress-free. However, it can also reduce your buyer pool. Conversely, doing minor repairs to your property and keeping it in perfect condition will likely get you more money and spare you from the pain of watching your buyer walk away. 
The reason is simple — buyers always look for land properties that are in good shape and require no repairs. So, when looking to learn how to sell land by owner, making your land extremely marketable should be your top priority. Luckily, most of the land improvements can be done without the help of professionals and won't break your bank. Not sure where to start? Here are six land repairs you can DIY to ensure a quick sale.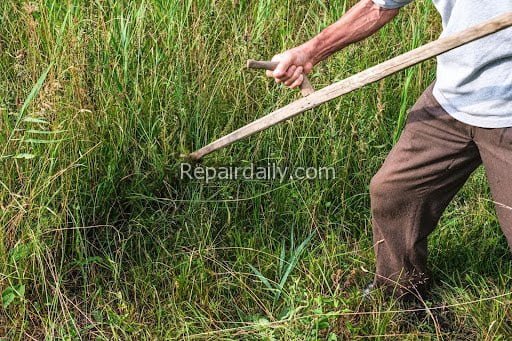 ---
Fix a Patchy Lawn
Having a lush lawn on your land for sale will look appealing to potential buyers. You should apply organic fertilizer twice a year, aerate periodically, water it regularly, and mow it properly. If there are still some patches, cut the grass during the spring months, remove the clippings in the area to be repaired, and remove dead grass or weeds within the area. Rough the soil between grass plants using a garden rake to create a seedbed for the new seed you're adding to the patchy area. Then, sprinkle the seed and cover it with topsoil or a layer of compost. As the seeds germinate, water the lawn lightly and mow the grass as soon as it reaches three inches. If you can't wait until spring, you can lay turf grass anytime. It's a quick fix for a healthy and green lawn. 
Power Wash the Property
A good pressure washing of the access road, patio, and walkways can make your vacant land look as good as new. Cleaning out all the left out leaves or dirt from past seasons would make a significant change in the outdoor look with just a brief power wash. This requires little money and effort, but you'll be surprised by how everything will look afterward. Don't forget to clear the area of bikes, cars, and anything else that could get in the way. Also, use eye protection to avoid eye injuries. If this becomes a monthly cleaning up routine, see if having a right gear would make sense to purchase. It's a minor update for the property though can make a huge difference to the yard view.
Repaint any Exterior Walls
If you have an existing building on your property, you should repaint the structure's exterior walls. Doing a new paint job is an easy and relatively inexpensive DIY job. It freshens up the looks of your property from the outside. For best coverage, pressure-wash the walls first and repair any damaged surfaces and loose paint. Give your property a makeover with just a touch of fresh new colors to spark up the visual look and enhance the overall feeling of the outdoors. It also contributes to adding value to your land and upgrading your property's look into a more expensive one. 
Upgrade Landscaping
When selling a tract of land, landscaping is of the utmost importance. It's an excellent way to repair the look of your plot of land. It will also make it easier to take attractive photos and stand out in the land listings. For gorgeous landscaping, consider using flowers to give a pop of color and greenery to make it look more appealing. You can choose perennial plants to get the most bang for your buck as these come year after year rather than annual plants, which last only up to a year. You could further enhance the curb appeal by trimming trees and bushes, removing the garbage, and planting new trees that increase the sale price of the property.
Repair the Deck
While properly constructed decks can survive for many years, it's a good idea to conduct an annual check of the building to ensure it's secure and ready for your visitors. Rotten or shaky posts, feeble post connections, and ledger boards that aren't securely fastened are some of the issues you should watch out for. Most deck repair jobs are easy and affordable. A well-kept deck can make your property look appealing and give the target buyer an idea of how they can use the piece of land.
Replace the Fence
If you have a wooden fence surrounding the property boundaries, ensure it isn't decaying or has water-damaged boards. If the fence is metal, repaint it to look fresh. After cleaning the fence with a rust converter and a wire brush, cover the damaged parts with primer and paint.  Regardless of the material, the fence should have a smooth-operating gate. If you're yet to install a fence, you might need to hire a professional to do a land survey to mark the property's physical boundaries. Although it seems like a small change in doing small upgrades to the white fence, the results can be huge and felt immediately. The whole overlook of the property has a more comprehensive and fresh look that can make you stand out from neighboring lots.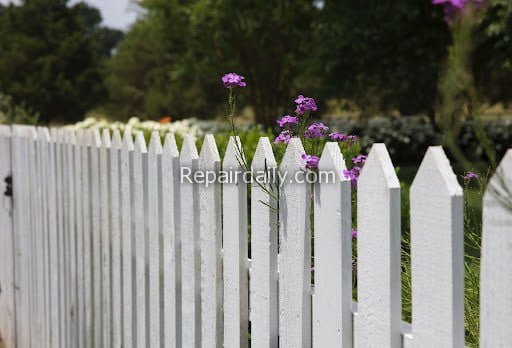 Final Thoughts
Keeping your parcel of land in good condition will pay dividends when you decide to sell it. Prospective buyers will be able to see the piece of land in all its glory and see its real potential. Most importantly, small upgrades add value to your land and spiking up the price for interested buyers. Check online for some tips on how to prep your property for online sale and utilize any social media channels in targeting the right audience. Remember to always make the right preparations before setting it up for sale and make the most out of your efforts in upgrading your land. But, of course, you don't have to break the bank for it. Hopefully, these six DIY land repair tasks will help you keep your property in top shape while saving money from the cost of hiring a professional.
FACEBOOK
TWITTER
INSTAGRAM
LINKEDIN

I'm so excited to tackle all my home improvement projects! From plumbing to DIY and cleaning - I'm ready to get down to work! #homerepair #homecleaning #plumbing #diy
---
---
---