Everyone who works from 9 a.m. to 5 p.m. wants to do their OOTDs (Outfit of the Day) based on what's trending on Instagram and Pinterest. However, wearing too much bright and dazzling office wear jewellery makes a lot of noise at work. As a result, your business attire should be professional, but that doesn't mean you can't dress up.
Look no further if you're looking for low-profile, trendy jewellery online. Many ladies have long thought that pearl and diamond jewellery were the best way to complement formal attire, but opal is becoming more popular.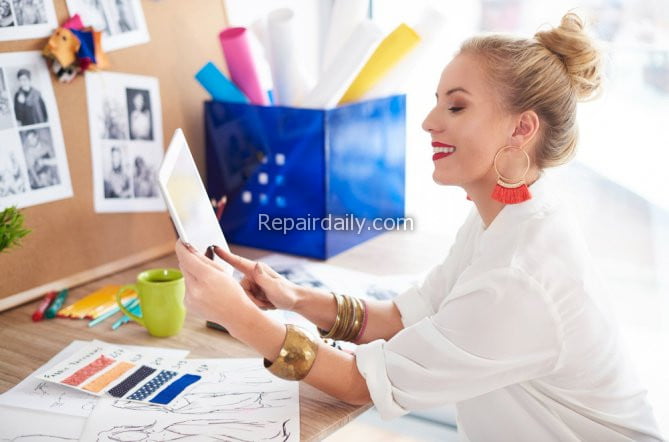 ---
BEST OFFICE JEWELLERY TO WEAR IN 2022
Earrings with Diamonds and Crystals
Let us put your mind at ease if you're worried about spending money on jewellery that you'll only wear to work. Stud earrings made of diamonds or crystals are a classic. They will never go out of style.
And they're a fantastic addition to your business casual wardrobe. They're simple yet elegant  and they go with everything. As a result, if you're ready to change out of your slacks and into your little black dress for some much-needed cocktails after a long day at work, you won't have to worry about changing your earrings.
These studs look great in squares and other geometric shapes.
Necklace Pendants
Consider wearing a diamond or crystal pendant necklace over your business attire to avoid drawing too much attention while still achieving the desired flair. A pendant necklace with smaller crystals says enough without being overpowering. Because you'll be wearing this piece as a professional, avoid anything too flashy.
Use a cube, solitaire shape. The Swarovski Green Teardrop Pendant Necklace features a green crystal pendant surrounded by Swarovski crystals. You can wear this pendant on any chain you want.
Elegant Gold Hoop Earrings
Hoops in any size, color, or style look great as a finishing touch to an outfit. When it comes to business attire, however, a simple crystal embedded hoop earring will suffice. These hoop earrings are the best way to look and feel stylish at work and after work.
When wearing your hair up for the day, it's especially important to wear a pair of hoops. Wearing your hair up in a bun allows a pair of hoops to really shine.
Necklaces with Long Chains
Long chain necklaces are great for adding versatility. Delicate long chains can be worn alone or with other similar chains. You can also wrap them to give the impression that you have two chains.
These long, slim chains are elegant and go well with business casual outfits. They come in a latest gold jewellery catalogue, giving you plenty of options.
Earrings with a pearl stud
Pearls are another classic piece of jewellery. An elegant pair of pearl studs can never go wrong. They're ideal for work wear rings and a night out on the town.
Keep the pearl small enough to sit comfortably on your earlobes. This look is simple, elegant and extremely sophisticated.
Bracelet Bangles
Bangle bracelets can be worn on their own or with other bangles. These bracelets have been around for a long time and come in a variety of styles and metals. When worn correctly, they can be the ideal addition to your business wardrobe.
If you decide to wear more than one bangle, keep them all on the same wrist and avoid anything too flashy on the other.
Necklaces and bracelets with pearls
Pearls aren't just beautiful on your ears. They also look great around your neck and wrists! They're also a great way to add a feminine touch to your business attire. You are not limited to the traditional white pearl look. Pearl necklaces and bracelets come in a variety of colors.