Everyone wants to maintain their home in the best possible condition, but often, they overlook the significance of water safety. The water quality can significantly impact your daily life and the longevity of your appliances and fixtures. This is why every homeowner should consider purchasing a good quality softener system.
But what is the best water softener system? This is a query every homeowner has, making it among the most prudent investments they will make to create a safe living environment for their family. Before delving into the best available options, refer to the following reasons you should have a softer installed in your home.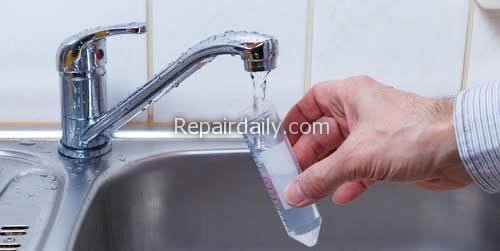 ---
Improved quality
A softener can efficiently remove minerals like calcium and magnesium from the supply, making it safer and soft. If neglected, these deposits can cause many problems, including clogged pipes, spotty dishes, and dingy clothes.
Moreover, soft water has a better taste and is recommended by many for your skin and hair. Additionally, you will have tastier food, excellent hair, and rash-free skin, vital for those prone to hard water-induced rashes or flakiness. This is critical as research indicates a direct relationship between water quality and human health.
Better laundry results and energy savings
Hard water often leaves soap residue on your clothes, causing them to look dull and feel stiff. On the other hand, soft water will produce brighter, smoother, and cleaner laundry. Similarly, using soft water can help you save on energy bills and decrease your carbon footprint as your equipment remains debris free and functional for longer.
Boosts appliance longevity
Hard water can shorten the lifespan of dishwashers, washing machines, and heaters by creating a toxic buildup that adversely impacts functionality. In contrast, softeners can help to eliminate this buildup, boosting the longevity of all your appliances and effectively saving you a significant amount of money in the future.
Which one to buy?
Once you know the reasons to invest in this technology, finding the best system is pivotal. However, how do you know what is the best water softener system? To begin with, you can consider the following choices, each with its perks and features, enabling you to determine a suitable one for your requirements.
On The Go portable softener: This unit is highly sought-after as it can supply approximately forty percent more soft water when compared to other models. It has a flow rate of about 3 gpm and does not need electricity or tools, giving water up to sixteen hundred gallons.
Whirlpool 40,000-Grain Water Softener: It offers excellent value for investment, removing around 10 ppm of clear water iron. The model is suitable for homes with one to six and can hold up to forty thousand grains, as the name suggests. It ensures consistent salt levels in your water supply.
iSpring ED2000 Electronic Descaler: While it is an electric unit, it is worth the investment as it is maintenance-free and can excellently deal with calcium and other accumulation on your appliances. Moreover, it is easy to install and an eco-friendly choice.
Final thoughts
You can refer to a dedicated online guide that offers extensive information and unbiased reviews on various water filtration devices, ergonomic heaters, and other equipment your home requires. It will allow you to make a sound decision based on facts, ensuring you save capital and time.
Lastly, you will learn how to create and maintain a safe living environment for your loved ones.
FACEBOOK
TWITTER
INSTAGRAM
LINKEDIN

I'm so excited to tackle all my home improvement projects! From plumbing to DIY and cleaning - I'm ready to get down to work! #homerepair #homecleaning #plumbing #diy
---
---
---