Is your backup generator as reliable as you think it is? When was the last time you checked it over? These signs can help you diagnose if something is wrong or not. 
Backup generators are exactly the right device to have on hand. If you live in the country, in areas where rolling blackouts are in operation or live off-grid, your backup genny is as vital to your lifestyle as your main generator is. Unfortunately, backup generators don't always work when you need them to… unless you examine them for maintenance occasionally.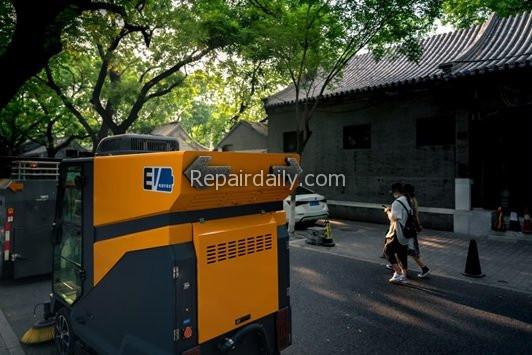 ---
The 8 Signs it is Time to Repair Your Backup Generator
You should check that your backup genny works correctly at least once a month. There is nothing worse than needing the extra power but not having it. Here are eight signs it might need repairing when you check it.
1 – Electrical Parts are Damaged
The electrical components inside a generator can become damaged, either through wear and tear or through age. Electrical parts are difficult to repair. The generator will have to be replaced or sent to a specialist for repair. Consult an expert in your area to learn more about buying a good generator. Buying a good generator in your area reduces transport costs and enables easy access to service centers. For example, if you live in Ocala, it is best to find standby generators in Ocala and reduce costs to replace a beyond-saving generator.
2 – No Battery Power
If your generator runs out of battery constantly, then you may need to see a technician for repair. You can try replacing the battery yourself if you are confident. On the other hand, it could also be the charging station if your genny has one.
3 – Bodywork Breakages
When you do pull your generator out to check it, make sure that there is no damage to the body. The parts that make your generator can sustain individual damage, and one failing part can cause the rest of the generator to seize up.
4 – Look for Damp Patches
When the floor around your generator is wet or becomes sticky with grease or oil, you know that the backup generator needs repair. Oil or grease leakages mean, somewhere inside the system, something has gone dreadfully wrong. If you see damp patches, take them in for repair.
5 – Your Backup Generator Doesn't Give Out the Power it used to
If your backup generator needs to be repaired, it won't give off the same strength of power as it did when you bought it. This could be due to damage to any parts. Seek help before you use it again.
6 – It is Hard to Start
If you can't start your backup generator on the first or second try, that will get very infuriating in a blackout. Repair your generator before the problem gets any worse.
7 – It Gives off Strange Noises
If your generator starts to make unusual sounds, this is a sure sign that it is about to break. As with any other electrical or gas product, you should be extremely wary of changes in sound.
8 – Strange Smells
Again, if your generator gives off a strange smell, it may be that it is about to catch fire. Don't let generator fires become a problem in your home. Take it to a generator repair shop and get that power source back to full function.
FACEBOOK
TWITTER
INSTAGRAM
LINKEDIN

I'm so excited to tackle all my home improvement projects! From plumbing to DIY and cleaning - I'm ready to get down to work! #homerepair #homecleaning #plumbing #diy
---
---
---