With summer right around the corner, now's the perfect time to get your home ready. Summer is different from the other seasons as it's a time where you want to enjoy the heat and your home simultaneously. However, it can sometimes be hard to do that it you aren't prepared. You want to make the most of the space you have too. If you haven't got a beautiful wrap around extension or the biggest garden, you can still create the perfect summer home. So, here are 5 top tips to help you get your house ready for the hot summer ahead.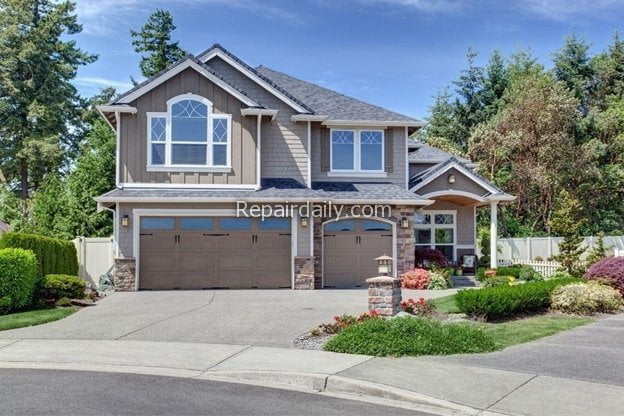 1. Bring The Beach To You
If you can't get to the beach this year, don't fret! You can still enjoy the sand between your toes and the cool water rippling over your body at home. Why not take up the task of creating your own little beach area in the garden by sectioning off a built up area and filling it with sand. You can then set up your home pool next to it, complete with a mini cocktail bar close by and relax in the sun. Why not allow yourself some time to kick back and lounge around the pool for a few hours and then dry off by sunbathing on your own little beach. You don't even need to leave the comfort of your own home to enjoy the beach this year!
---
2. Prepare Your Garden
During the summer you'll most likely be spending a lot more time in the garden with family and friends, so you want it to be set up as best you can beforehand. Have a separate area fully kitted out with any cooking equipment you may need. You also want to get your summer furniture out and give it a good clean before using it. The last thing you want is for your guests to be sat enjoying the sun and spot a creepy crawly making it's way up their leg! If you don't have any garden furniture, then you need to make sure you pick some up this year. Your garden will be the top place you'll want to spend time, so you'll need high quality, comfy furniture that can withstand the harsh summer sun.
3. Declutter To Create Space
You may have done a spring clean, but you should also look to do a declutter as summer hits too. When it's hot indoors, the last thing you want is to feel like the walls are closing in and everything is piling up on top of you. Spend some time before it gets too hot getting rid of all the clutter you've built up over the past few months and you'll notice how much fresher and lighter your home feels. You don't need to completely strip your home of everything but freeing up more space will really help it seem cool and airy when the heat outside gets too much for you.
4. Let The Light In
As well as creating more space, you also want to bring in as much light as you can. Try switching out your heavy velvet curtains for some lightweight nets or voiles. These will carry the breeze through your home instead of blocking it out, helping to keep your house cooler during the day. It will also save you money on your electricity bill too as the sun will be lighting up your home for way longer than it can in the winter. Nets are great at helping to trap bugs when they try to enter your house as well, so not only will the keep you cool, but they'll block any unwanted visitors too.
5. Do Up Your Exterior
You might have done up your garden and gotten your indoors ready for the hot days ahead, but you also need to think about sprucing up your exterior as well. The summer is the perfect time to repaint the front of your home or re-gravel your driveway. This way your entire home will be ready to greet your summer guest instead of hoping they don't notice the faded paintwork and dusty gravel. The first thing people see if the front of your home, so don't overlook it when prepping for the sunshine.
Getting your home summer ready is more than popping a few ice trays in the freezer (although it does help). It's all about getting your home to the best it can be and adding the little touches that make summer that bit more bearable. Try incorporating some of these top tips this year and you'll soon see the difference they can make to your home.
FACEBOOK
TWITTER
INSTAGRAM
LINKEDIN

I'm so excited to tackle all my home improvement projects! From plumbing to DIY and cleaning - I'm ready to get down to work! #homerepair #homecleaning #plumbing #diy
---
---
---