The Plumbing Puzzles You Can Solve
Before you reach for the phone to call a professional, hold on. There are a few common plumbing repairs that you can manage on your own. Save time, money, and get the satisfaction of doing it yourself.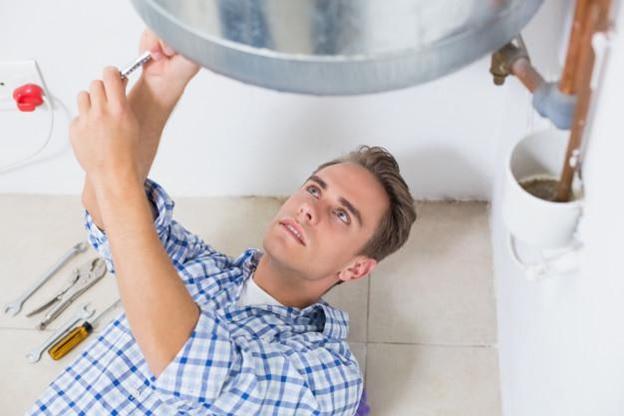 Unclogging Drains: A Task Easier Than It Seems
One of the most common household issues is a clogged drain. Whether it's the kitchen sink or the bathroom drain, clogs can bring your day to a halt. However, you don't need to pay a professional for this.
Materials You'll Need
Plunger

Drain cleaner solution

Cloth
Quick Steps
Apply the Plunger

: Place the plunger over the drain hole and push down and pull up vigorously several times.

Use a Drain Cleaner

: Pour a drain cleaner down the hole and leave it for 15-20 minutes.

Clean Up

: Use a cloth to clean any residues.
Pro Tip: Always wear gloves when dealing with drain cleaners.
Fixing a Leaky Faucet: Your Dripping Nightmare Ends Here
A leaky faucet not only wastes water but also money. Moreover, the constant dripping sound can be annoying. Good news—fixing it is not rocket science.
Materials You'll Need
Quick Steps
Turn Off Water Supply

: Find the knob under the sink and turn off the water.

Disassemble the Faucet

: Use a screwdriver to open the faucet and remove the O-Ring.

Replace O-Ring

: Install a new O-Ring, reassemble the faucet, and turn the water back on.
Pro Tip: Always turn off the main water supply when working on plumbing repairs.
Resolving Toilet Issues: Say Goodbye to Overflow
A constantly running or overflowing toilet is not just irritating but can also rack up your water bill. Here's how to fix it yourself.
Materials You'll Need
Adjustable wrench

Flapper

Toilet fill valve
Quick Steps
Turn Off Water

: The first step is to turn off the water supply to the toilet.

Replace the Flapper

: Open the tank, remove the old flapper and replace it with a new one.

Adjust the Fill Valve

: Tighten or replace the fill valve as needed.
Pro Tip: Make sure you have a towel handy for any unexpected water spills.
Empower Yourself with DIY Skills
Next time you encounter these common plumbing issues, remember that a DIY approach can often be both efficient and rewarding. Keep these tips at hand and transform your home into a well-maintained sanctuary.
If the issue persists or you face something complex, don't hesitate to call a professional. Safety should always be your priority.
Link to https://www.rowlen.co.uk
FACEBOOK
TWITTER
INSTAGRAM
LINKEDIN
---

I'm so excited to tackle all my home improvement projects! From plumbing to DIY and cleaning - I'm ready to get down to work! #homerepair #homecleaning #plumbing #diy #fixerupper #realestate #renovation #interiordesign #farmhouse #diy #homedecor #hgtv #home #farmhousedecor #modernfarmhouse #farmhousestyle #fixerupperstyle #fixandflip #homerenovation #realestateinvesting #beforeandafter #homesweethome #remodel #realestateinvestor #interior #realtor #joannagaines #flippinghouses #countryliving #design #homedesign #farmhouseinspired #investmentproperty #bhghome #renovationproject #farmhousekitchen #homeimprovement #farmhouseliving #cottagestyle #decor #realestateagent #magnoliahome #homeinspo #magnoliamarket #kitchendesign #dreamhome #shiplap #construction #houseflipping #investor #farmhousedesign #architecture #farmhousechic #homereno #rusticdecor #reno #kitchenremodel #webuyhouses #magnoliatable #rentalproperty #fixerupperinspired #newhome #interiors #homeremodel
---