Integrating Automation Into Industrial Companies' Workflow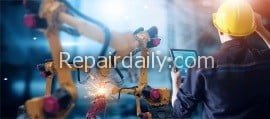 Automation is the process of using technology to streamline and improve company workflow.
Assess current processes and identify areas where automation could be beneficial.
---
Set up automated systems, such as sensors for oil and gas monitoring, robotics for hazardous tasks, and data collection for insights into processes.
Train staff on how to use the new technology and monitor progress regularly.
Reassign manpower to more strategic tasks like supervision and monitoring, product development, and quality assurance.
Automation is the process of integrating technology into a company's workflow. With automation, companies can increase efficiency, reduce human labor costs, and improve safety. But how do you go about setting up a successful one in your industrial business? Here's a look.
Step 1: Assess Your Current Workflow
Before introducing automation into your industrial company's workflow, assessing what you already have in place is important. Start by mapping out your current workflow processes to better understand where and how automation could be beneficial.
For instance, look for areas where manual processes are being used and consider how automation could help streamline those tasks. You should also determine if there are any duplicate processes that can be combined.
Doing so will allow you to reduce the time needed to complete tasks and increase efficiency in your workflow overall. Once you have an idea of what processes could be automated, you can begin researching the types of automation that would work best for each method.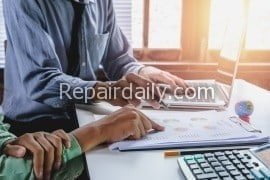 Step 2: Set Up Your Automated Systems
Once you know which areas are prime candidates for automation within your industrial company's existing workflow, it's time to set up the automated systems. This involves choosing the appropriate hardware and software for each task that needs to be automated. Here are some areas to consider:
Sensors for Oil and Gas
Automated oil and gas sensors can help you monitor and manage the entire process quickly and accurately. Sensors are also useful for detecting changes in temperature, pressure, flow rate, and other variables that might require adjustment.
Robotics
Robotic automation is great for heavy lifting or hazardous tasks that need to be done without human intervention. Robots can also be used to complete complex jobs faster and more accurately.
Data Collection
Data collection systems can help provide insights into how processes are running, allowing you to make timely changes when necessary. Automation also helps reduce the risk of human error in data entry and analysis.
Step 3: Train Your Staff & amp; Monitor Progress
Once your automated systems are in place, training your staff on how to use them is crucial. This is especially important if the automation replaces existing manual processes requiring a certain level of skill and knowledge.
Provide training materials or tutorials for employees so they can learn how to use the new technology quickly and easily. Make sure everyone knows how to troubleshoot any problems that may arise, and set up a system of communication so they can quickly get help when needed.
Afterward, it's important to monitor the performance of your automated systems on an ongoing basis. Check-in regularly to make sure the systems are functioning correctly, and make adjustments or repairs when needed.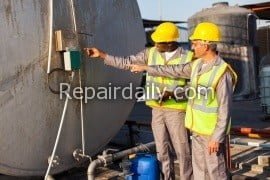 Step 4: Reassign Manpower To More Strategic Tasks
When implementing automation into your industrial company's workflow, it's important to remember that not all tasks need to be automated. Some may still require manual labor or the use of human resources. Here's where you can reassign employees who were previously assigned to automated tasks:
Supervision and Monitoring
Automation can help reduce the need for human supervisors. However, there will still be a need for people who can monitor automated processes to ensure that they are running smoothly. For example, someone in a supervisory role can spot potential problems and take corrective action when necessary.
Product Development
Automation can also free up manpower to focus on product development and other strategic tasks that require more human input. Additionally, automation can help you create new products faster and with greater accuracy.
Quality Assurance
Even with automation, quality assurance is still essential to ensure your products are up to standards. Instead of having people manually check products at every stage of production, automate the process as much as possible.
Integrating automation into an industrial company's workflow has many potential benefits, including increased efficiency and reduced labor costs. However, it is important to remember that not all tasks should be automated-some may still require human input or resources-so it pays to do a comprehensive assessment before investing in any robotics hardware or software solutions. By following these tips and consulting with experienced professionals when necessary, businesses can ensure they get the most out of their automated systems while still keeping their employees safe from harm and maximizing productivity levels across their organization.
FACEBOOK
TWITTER
INSTAGRAM
LINKEDIN

I'm so excited to tackle all my home improvement projects! From plumbing to DIY and cleaning - I'm ready to get down to work! #homerepair #homecleaning #plumbing #diy
---
---
---