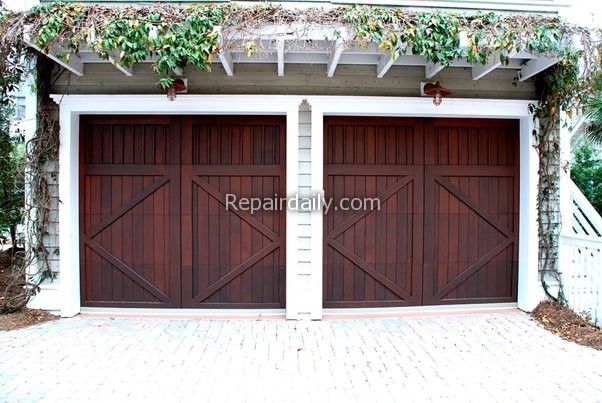 When it is time to repair your garage door, you need to make a good decision about the type of garage door to use. There needs to be a good balance between the style and the budget of the door that will work for your needs. One option that you can choose is the side-hinged garage door.
---
Book Part or All of Your Next Adventure
Helping people all over the world learn about travel. Book Your Vacation!
---
These types of garage doors are going to go by the name of carriage house style doors by some companies. This is because they are from a bygone era when carriage houses were found all over the place. When we look at the operation of these doors, the swing-out carriage door is going to be similar to the door that you find for your home. The main difference is that these options are going to open outward. There will be hinges that will help to hold your door in place and you can use a key to unlock it. There are a few models that are automatic like the sectional garage doors, but they cost a lot more.
Part of the uniqueness of using the carriage style door is that they will be made out of wood. This can give it a unique style that is a lot of fun. Some of the higher quality models that you choose will come with polystyrene or polyurethane insulation to help keep the garage warmer in the winter. This feature is something that you should pay extra for if the garage gets cold and you would like it to become more energy efficient overall.
Keep in mind that the R-value of the carriage garage door will be important. The higher the r-value, the slower the transmission of heat. This means that there is less cold air coming into the garage. You want the higher r-values if you would like the door to be more energy efficient. While these doors are unique and can look really nice on your garage, you will need to look at the insulation to make sure that you can keep the home warm and comfortable.
The Benefits of the Side-Hinged Garage Door
Many people love to go with these side-hinged garage doors on their garage. It may not be the traditional or common choice for the door, but it will help to keep the garage looking nice. You can get more of a traditional and old-time look to the garage when you choose to go with the side-hinged door compared to some of the other options out there. Some of the benefits of going with this style of garage doors include:
It can provide the homeowner with a classic, old-fashioned style that looks great.
It is a good choice if you would like a visually appealing garage door. Compared to some of the other garage doors that are in your neighborhood, you will find that this type will really stand out.
You will be able to customize this door to fit into the outlook that you have for it. You can add in premium materials and decorate hardware as you wish. While this can raise the cost of the door, it ensures that you are going to get a unique door that looks amazing.
These doors can be fairly easy to operate. They are the easiest when you choose to go with some of the automatic models, just keep in mind some of the price.
For these reasons and more, you will find that the side-hinged garage door is a great option for your home. You may find that it works the best with a specific style of home, but with the customizations available, you can get it to work with most of the garage types that you want.
The Negatives of the Side-Hinged Garage Door
While there are some benefits to choosing to go with a side-hinged door for your garage, there are going to be some negatives. This is why not everyone has chosen this kind of door for their garage. Some of the negatives of going with a side-hinged garage includes:
Some of the higher-end models with all of the customizations and the automatic features are going to cost more than some other garage doors that you can go with. You will have to weigh the costs with the customizations that you would like on the door.
The garage door is designed to open outward. This means that it will take up more of the space in the front of the garage and onto the driveway. If you are limited on space to start with, then this kind of garage door may not be right for you.
These are frequently made out of wood. This means that they are going to be more sensitive to snow, humidity, and salt. If you live in the north, this can be a bad thing because it is not going to last as long through the winter. If the homeowner does not take good care of the garage door, they will begin to warp and rot as time goes on.
Before you make a big purchase like a garage door, it is important to explore some of your options and see what is going to work the best for you. This will help you to make the perfect mix of style and budget so that you have something unique in your garage while also ensuring that you do not spend too much.
Whether you would like to take a look at some of the side-hinged garage doors or you would like to go with another style that fits with your home and your needs, it is important to find the right professionals who can step in and provide you with the help you find the garage door that will work the best for your garage and your budget. Our team at Garage Door Medics in Arlington will be able to bring you the best in customer service and a wide range of the best garage doors for your needs. Contact our team today to see how we can help you!
---
We have partnered with many job search portals, so you can find millions of jobs (IT jobs, Nursing, Engineering, Doctor, Handyman, Contractors) from our website and apply free. Just change keyword and city of your choice and hit search.

Search Millions of Plumber Jobs