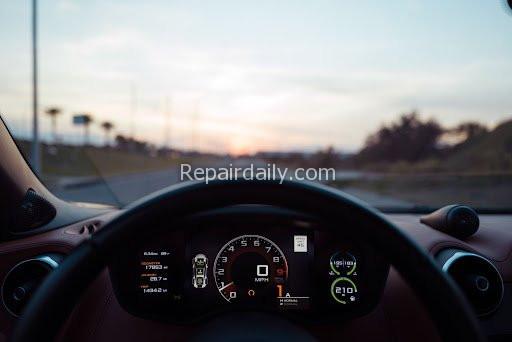 Damaged windshields are more common than you may think. In fact, windshield replacement is one of the most common insurance claims made by drivers. And depending on where you live, a damaged windshield may be all too familiar. So what's driving up the cost of windshield replacement? Surprisingly, it's not the cost of labor or the price of glass. It's the cost of sensors.
Most windshields now have sensors that are used for things like automatic windshield wipers, rain-sensing windshield wipers, and even park assist. These sensors add an extra layer of complexity to windshield replacement.
---
Why is Windshield so Expensive?
You'd be surprised at how easy it is to damage your windshield. A small rock kicked up by a passing car can easily crack or chip your windshield. And if you live in an area with a lot of construction, the risk of damage is even higher.
Because windshield replacement is so common, insurance companies have to pay a lot of money for it. And as the cost of sensors goes up, so as the cost of windshield replacement.
If you have comprehensive coverage, your insurance should cover the cost of windshield replacement. But if you only have liability coverage, you'll be stuck paying for it yourself.
So what can you do to avoid paying for an expensive windshield replacement? The best way is to prevent damage in the first place. Be careful when driving near construction zones, and try to avoid driving on roads with a lot of potholes. If you do get a crack in your windshield, get it fixed as soon as possible. The longer you wait, the more likely it is that the crack will spread and become irreparable.
Car Manufacturers are now required to use OEM Glass
What is an OEM glass? OEM glass is windshield replacement glass made by the same manufacturer as the original windshield in your car. In other words, it's not aftermarket or generic glass. Many insurance companies will only reimburse you for an OEM windshield, so it's important to know what that is when you're shopping for windshield glass.
Aftermarket windshields are also called generic glass windshields. They're made by windshield glass manufacturers that aren't affiliated with your car's manufacturer. In many cases, aftermarket windshields are of lower quality than OEM windshields and a lot cheaper.
OEM windshields are made to the specific measurements of your car. They also have the same curvature and thickness as the original windshield, so they fit snugly into your car's frame. Aftermarket windshields may not fit as well, which could jeopardize the structural integrity of your car in the event of an accident.
Choosing between OEM and Aftermarket may still depend on a lot of factors like your budget, comfort, and specific car. It's always best to do your own research before booking a windshield replacement appointment.
How Can I Avoid Paying for Windshield Replacement?
The best way to avoid having to pay for windshield replacement is, of course, to not get any chips or cracks in your windshield in the first place. But since that's not always possible (or realistic), there are a few things you can do to minimize the risk of damage:
Use protection
Vehicle protection products like windshield film or a clear bra can help protect your windshield from rocks, debris, and other potential hazards.
Be careful when driving
Avoiding potholes and being cautious of construction zones can help you avoid getting a chip in your windshield.
Know your insurance policy
Some insurance policies may cover windshield replacement (or at least part of the cost), so it's worth checking to see if you're covered before you head to the auto glass shop. Windshield replacement is one of the most common insurance claims made by drivers, and depending on where you live, a damaged windshield may be all too familiar. Of course, no one wants to have to file an insurance claim.
Get your windshield replaced by a professional as soon as possible.
Windshield replacement is a job that's best left to professionals. Not only do they have the experience and expertise to get the job done quickly and efficiently, but they also have access to the best windshield replacement materials. If you try to replace your windshield yourself, you may be able to find a cheaper windshield, but it likely won't be of quality and you may damage it even more.
FACEBOOK
TWITTER
INSTAGRAM
LINKEDIN

I'm so excited to tackle all my home improvement projects! From plumbing to DIY and cleaning - I'm ready to get down to work! #homerepair #homecleaning #plumbing #diy
---
---
---