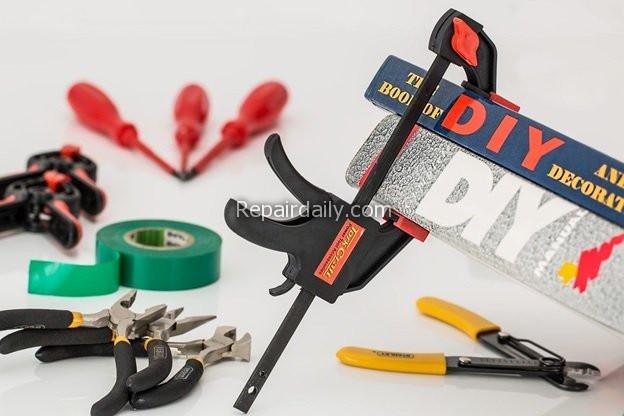 Getting into the world of DIY has several advantages. You can master any craft with new and used building material if you have the right tools. There's also the benefit of having cross-functional skills and tools to help you finish or enhance your tasks.
---
Book Part or All of Your Next Adventure
Helping people all over the world learn about travel. Book Your Vacation!
---
Making your projects at home is a great pastime, but don't get started unless you've grasped a few key concepts.
1. Are You Serious About The Project?
If you're a rookie to DIY projects or crafting in general, committing to a project will take longer and more effort than you can imagine. There's no problem with procrastination as long as it's not like the time you decided to do one thing but instead opted to have lunch. 
There will most likely be a point in your undertaking when you ask yourself why you started. You'll also need a compelling reason to fall back on as a response.
Here's a tip. Try making a plan before you start working on something you thought of out of the blue. Decide on the benefits and hindrances that may or may not come while making or after completing the project. 
Though motivating yourself to finish a project might be difficult, consider getting inspiration from people who have done these projects or something similar.
You could go on starting projects every day but lose motivation during the process. Then you won't be able to find the motivation you need when the projects pile up in your garage or storage area.
It would be best to think things through, decide whether or not to commit, and proceed. As a novice, you don't have to complete multiple projects at once. Work on one DIY project, then make some progress at your own pace, no matter how small.
2. Tools For The Job
Lining And Measuring
If a job requires precise cutting and measuring, you might believe you can cut a straight line with a pencil alone and eye-ball it, but that's not true. A ruler, meter stick, protractor, or even a leveling tool can all be used to assist you in making a straight cut. Measuring tools help you mitigate any mistakes in the crafting process. 
Cutting
For cutting, you can generally use any pair of scissors you have. A razor cutter or crafting scalpel could be a huge help for making detailed cuts. But you have to ensure that you have a hard surface to cut on, like a cutting board.
But if your DIY project consists of wood, you might need a saw or any similar cutting tool used in carpentry.
Marking
For pretty much any DIY project, you will need to make marks, outlines, points, or indicators, so you want something to make a mark. If you're working with cloth, you need tailor's chalk or a crayon, but tailor's chalk is the better choice in this case.
Wood, cardboard, EVA foam, fiberglass, canvas, or any sturdy material can be marked with a permanent marker, pencil, or pen. Although a pencil is most recommended to avoid making anything messy.
Color
Paint could be a huge essential in your project. However, it would depend on what you're crafting. Some cloth projects can use textile paint, dye, and bleach, while wood, cardboard, hard, or plastic can come to a clean finish with almost any can of paint.
Generally Useful Tools
You don't have to use many tools, so you don't have to get one of every tool from a hardware store. As you work on your projects, you can pick up various tools. 
Here are a few useful tools any DIY crafter can use in almost any project:
Hammer

Screwdriver (flat-head/Phillips)

Nails

Adhesives (glue, wood glue, hot glue, duct tape, etc.)

Heat Gun/Candle

Brush (cleaning/painting)
3. What about the workspace? 
You might think you don't have a dedicated work area, but you do, right in your own home. Depending on the type of craft you're trying to achieve, you can try doing DIY projects in different places, including your:
Yard/Garden
Your yard or garden can serve as an ideal workspace for almost any DIY project. It's spacious, and it has grass to cushion your bottom. You can bring out a table and a few chairs or take out a couple of floor mats or cloth sheets to allow you to sit on the grass.
You'll need your tools and a power source if you intend to utilize anything that requires power, like a glue gun, power tools, or a portable device for digital references.
Garage
Although your garage might not be available at all times, you can still do DIY projects there when your car isn't there. The solid floor makes a perfect surface for keeping things in place. It's also stable enough for cutting without a cutting board, but it might dull the blade, so be careful. 
Living Room
It might be an obvious choice for experienced crafters, but not everyone considers their living room a place for creativity. Your living room has everything in reasonable reach. You could probably access your power source from all corners. 
Living Rooms also typically come with a table, so you don't have to worry about damaging your carpet or waxed floor. 
Kitchen
Most kitchens have enough room to fit everything you need to finish a compact DIY project. 
Keep in mind that you shouldn't be working with food near you. The tools or materials you use might cause hazards. As long as you keep your food away from your workspace, you should be good. 
4. Budget
When starting a DIY project, creating and sticking to a budget is the most important factor. Remember to set up a contingency budget for unanticipated and incidental expenses.
It's normal to desire a perfect outcome, but you might need a few inexpensive modifications to make your projects more valuable. Before you start crafting, do your homework and make a budget.
When making progress with your DIY project, you don't want to mess up and have yourself start all over again. So if you don't want to waste your resources, ensure that you have everything and build with precision. 
Conclusion
When starting a new project, an essential thing to remember is to be patient and appreciate both the process and the ultimate result. Concentrate on it, and your build-outs will improve over time.
Also, don't be afraid to ask absolutely any DIY question on the internet. There are many DIY craft forums populated by people of all skill levels that can answer any issue. 
You will receive answers from trained professionals and more experienced crafters. After that, you should have a lot of enjoyment ahead of you.
---
We have partnered with many job search portals, so you can find millions of jobs (IT jobs, Nursing, Engineering, Doctor, Handyman, Contractors) from our website and apply free. Just change keyword and city of your choice and hit search.

Search Millions of Plumber Jobs