Roofing
The roof is an essential part of buildings of any shape and size. It is one of the largest exterior components of a building. Roofs should be maintained with care. The consequences of a poorly maintained roof will be very severe. A well-maintained roof can even save you from storms. Most homeowners won't replace their roofs because of the cost. Roof replacement is a massive investment.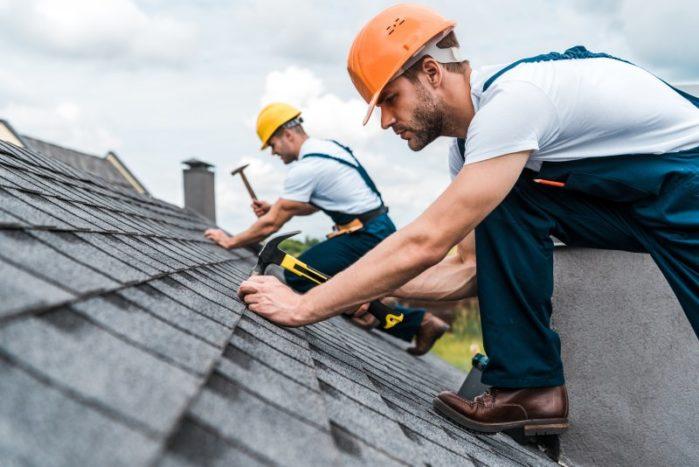 Tips to Choose a Roofing Company
As said, roofing is a massive investment, and choosing the wrong roofing company can be a grave mistake. Follow these 7 tips when choosing a roofing company to save yourself from trouble:
---
Experience of the Contractor
Proposed Project Cost
Financial Strength of the Contractor
Insurance
License and Certification
Location
Online Reviews
Experience of the Contractor
This could be an obvious tip; most of you might already know about it. However, experience is the critical factor you should look for in a contractor. Roofing is a dangerous job; it should be carried out with exceptional care. A minor mistake can result in fatalities or a further damaged roof.
Proposed Project Cost
If you are unfamiliar with roof replacements, the contractor may try to jack up the rate. Get in touch with more than one contractor and ask for their cost for the said project. Consulting with multiple parties will help you to get a better idea about the cost of roofing.
Financial Strength of the Contractor
Before hiring a contractor, do a background check on the company. It is vital to know about the financial situation of the company. Because the company might not be able to complete the project due to its financial problems. Changing the contractor between a project is not an ideal thing to do.
Insurance
As you already know, the construction site is an extremely dangerous place to work. It is prone to accidents. These construction accidents can either damage the building or result in fatalities. So, it is essential to hire a contractor who has insurance to cover the losses in case of an accident.
License and Certification
To ensure that the contractor has the capability to work on this job, check their license. Hire a contractor who has an appropriate license. Also, verify the certifications of the materials used. Some materials can be hazardous to you and to the environment.
Location
Another critical factor to consider while hiring a roofing contractor is the contractor's location. It is essential for you to hire a contractor in your locality. In roofing replacement projects, a lot of material will be moved daily. So, to cut the transportation cost, it is best to hire a local roofing service. For example, if you live in Howell township, hire a reputed roofing service like Keystone Roofing & Siding, LLC.
Online Reviews
Look for online reviews of the contractor. A good roofing company will have an exceptional online reputation. In the modern world, you can learn more about a company through online reviews. This can be a screening process. This should be the first step. The contractors you select in this process should satisfy the other conditions.