Before you decide to replace a faulty or old sump pump, there are things you ought to consider. If you live in a wet weather area, or an area prone to flooding, then your home has these in the basement. A sump pump allows you to pump water out of a heavily flooded basement. They are essential as part of your home's waterproofing system, which you ought to improve each year. Here are all the things to think about before installing a sump pump in your home.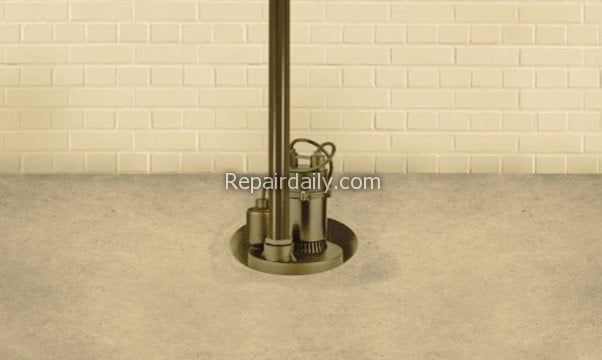 6 Things to Consider Before Installing Your Sump Pump
If your sump pump becomes faulty, your house is in jeopardy, especially if you live in a wet area like Boston. Installing a sump pump in Boston, where the rainfall is particularly heavy, protects the foundations of your home. Damage the foundations, and your house loses value and security fast.
---
1 – Drains funnel into your sump basin
The sump pump works by channelling all the flood water around your house down through the drains using a guttering system. The water ends up in your sump basin. From there, the pump works it back outside through the nearest drain back to the main sewer system. As you can imagine, there are several places in this system where a fault could occur. Check drains and gutter systems for blockages before you install your new pump.
2 – Is it essential?
Wondering if you really need to spare the expense? Installing a sump pump could save you thousands of dollars in repair bills. Without it, the water gathers under your house and leaks up into the walls. It steadily seeps upwards, causing the phenomenon known as rising damp. Not only is this bad for your home, but it is potentially bad for your family's health. Damp causes respiratory conditions and worsens disorders such as asthma.
3 – Sumps with Alarms
Do you want to shop for a sump pump that gives you a warning when water levels are getting too high? This nifty feature means you can start running any spare pumps that you have in time to remove the water from the sump basin and spare the foundation damage you might otherwise receive.
4 – Sumps with Backups
Another nifty feature of certain sump pumps is the ability to run off a backup power system. For obvious reasons, floodwater can make electronics misbehave. If your power fails, then so does your sump pump. Get one that runs from a spare battery pack if you want to stave off that rising water for longer.
5 – Manual Sump Pumps
You can use a manual sump pump if you have the strength and energy to pump the water out yourself. These are common in off-grid homesteads. An automatic pump does the work for you, but again, the electricity could fail. Manual pumps are better in situations where power is an issue.
6 – Consider the Head Pressure
The head pressure is the amount the float inside the sump rises before the pump kicks in. Set it too low, and you risk not pumping the water out quickly enough. Too high, and your pump could be pulling too much pressure through the drainage system. This is one of the many reasons it is a good idea to have a professional install your sump pump.
Installing a Sump Pump is Essential
Installing a sump pump is essential maintenance for winterproofing your home. Don't skip it this winter. It could save you thousands in repairs.