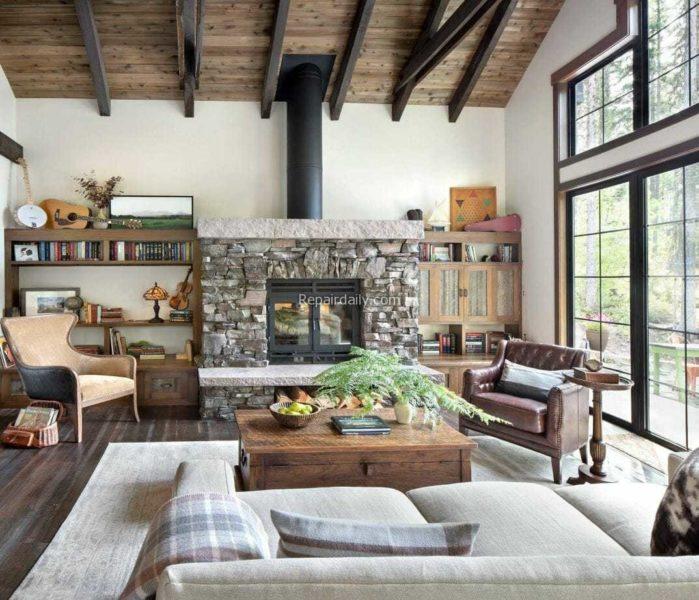 In recent years, having a beautiful and inviting home has become more important than ever. When it comes to dining, working from home and getting quality relaxation time, having ergonomic furniture items is key to comfort and livability.
The furniture pieces in one's residence define the feel and style of the home, but you should never sacrifice comfort for beauty. Thanks to the latest innovations in furniture design, it's easier than ever to achieve the look of a gorgeous home while keeping it extremely livable. That's where ergonomic furniture comes in.
---
The keyword here is ergonomic. What does ergonomics mean? According to the Merriam-Webster dictionary, ergonomics is 'an applied science concerned with designing and arranging things people use so that the people and things interact most efficiently and safely.'
Here are the nine top trendy ergonomic furniture items that would be a smart and attractive addition to any home:
Office chair. You don't have to be a remote worker to need a great office chair. Even if you spend an hour here and there in your office chair, the position your body is in can take a big toll on your body. If you're spending eight hours a day in a chair however, having the right one is essential. An adjustable chair is a great option to make sure that it suits the specific needs of any user. There is no universal chair that will work best for all, so finding the right model might take some trial and error. Consider adjustability, level of back support, head and arm rests and chair material when trying to find the most comfortable model for your body. Visit ergonomic chair australia for The perfect Office Chairs
Dining chairs. Don't let the benefits of a great seat end in the office. If you plan on sitting down to a meal, you don't want to risk your back health by choosing a rigid and unforgiving option. As with office chairs, you want something well designed with great support for the back, legs, buttocks and arms. The position of the chair shouldn't be awkward, so you want to sit in the chair for yourself before purchasing and make sure it is the right height for your table. Make sure it's something that suits your body shape and that would keep your comfortable at mealtime.
Office desk. One of the latest and greatest innovations in office desks is adjustability. There's not a one size and the height should depend on your usage plans. Standing desks are a fantastic way to keep yourself on your toes, literally, and are often adjustable as well.
Lighting. Can great lighting be considered ergonomic? Absolutely. Poor, harsh lighting can lead to strain on the eyes, headaches and even head and neck pain. Adjustable lamps with soft and warm light options address this issue by allowing you to have the best possible placement for the light you need without overwhelming your senses. What's more? Antique lighting lamps are on the rounds in the interior world again. They look just fabulous and add value to your space. The impressive part, they are easy to pocket.
Ergonomic sofa or settee. Lumbar support is the keyword phrase to look for in your search for a supportive sofa, meaning that the lower back is thought of in the design and won't be left in an uncomfortable position.
Mattress. Ergonomics should not stop in the bedroom. Mattress design gets more advanced with every passing year. Remember, you should be replacing your mattress every 8 to 10 years, so consider an ergonomic option the next time you're in the market. Many mattresses are now endorsed by the International Chiropractors Association, so don't hesitate to look for their recommendations.
Pillows. The greatest recent innovation in pillow technology is memory foam. The success of this material is due to its fantastic support for the head and neck, which can make for a much better night's sleep.
Bedroom design. Not technically one item, but an overall thoughtfulness to the layout of the bedroom is extremely important in terms of facilitating comfortable situations in the home. Consider looking into the basic principles of Feng Shui to help design the room for optimal energy flow.
Footrests or ottomans. Have a furniture item that is less ergonomic than you'd like, consider balancing it out by using it with a great ottoman or footrest. By raising your feet, you may be aligning your lower back and buttocks into a more relaxed position.
For those in Sydney, Australia seeking a unique Sydney antique furniture shop in which to find inspiration and ergonomic options, look no further than The Vault Sydney. The store specializes in outfitting unique spaces, adding character and charm. Check out their site or Instagram page to get a feel for their vibe. 
Autobiography
Jim Pulman has extensive knowledge and experience in Home Building, Construction, and Design. He writes articles in his free time and partners with content creators to share his expertise with the online community
FACEBOOK
TWITTER
INSTAGRAM
LINKEDIN

I'm so excited to tackle all my home improvement projects! From plumbing to DIY and cleaning - I'm ready to get down to work! #homerepair #homecleaning #plumbing #diy
---
---
---