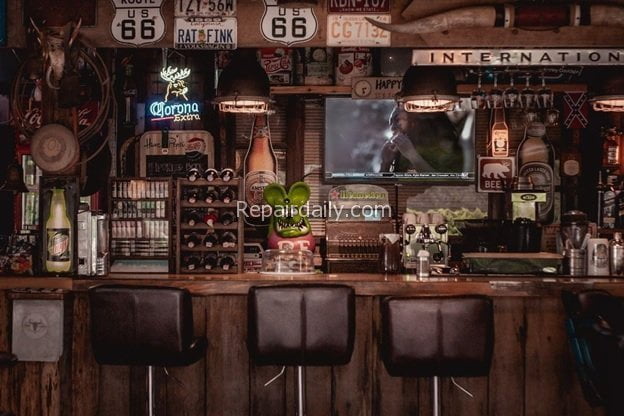 Consider converting your garage into a bar if you have the space! The potential of this location is more than you may imagine. You can make it anything you want, whether it's a place to rest or a place to host parties.
Doing a makeover of your garage is also a lot of fun. When remodeling, you don't have to tear down the rest of your home and start from scratch, so you don't have to live in chaos. An enjoyable DIY project might lead to a place where you can make memories with your loved ones.
---
To design the home bar of your dreams, we encourage you to follow our three-step procedure and ensure that you consider all of the essential features.
Step 1: Create Your Desired Strategy
What are your long-term goals and budget?
Your project's final purpose will influence your garage renovation plans. Having a budget is one of the essential elements in any remodeling, no matter how basic or complex.
Tips and hints
Determine how much room you have available and your budget to obtain a better sense of the scope of the job. It's good to conduct some research to determine your demands and preferences.
Step 2: Preparing Your Space—Will Save You Time
●      Cleaning
A garage becomes a dumping ground for old paint cans, clothing, yard tools, sports equipment, and more in a short time.
You might begin by removing all of the clutter from your garage. You could locate the stuff you no longer use and make cleaning your place simpler. You may get rid of things you no longer need and make way for a future bar area.
●      Insulation
Insulation is critical, regardless of whether or not you have a completed garage. You don't want to be cooped up in your new home all the time. It would help if you also kept an eye out for air leaks around your doors, windows, and any other openings in your house.
Fiberglass, blown-in cellulose, rigid foam, and spray foam, for example, are all options in the realm of thermal insulation. The benefits and drawbacks of each may be found on this webpage.
●      Garage door
Garage doors are the fourth wall of your garage. Even if you use the R-value to narrow down your options, you should also examine the garage door's style, color, and windows when making your final decision.
●      Electricity and lighting
What makes your creation come to life is the lighting! It sets the tone for your home or business's ambiance and the experience you wish to create.
A darker room may be more appropriate depending on the mood you're going for, and the time of day you'll be staying there. The lighting in the garage is often weak and lackluster. Bright Lights are needed to transform a garage into a functional workspace. The white lights are an excellent option for the environment.
●      Floor
If you don't like the look of your concrete floor, you have a plethora of paint coatings and covers from which to pick.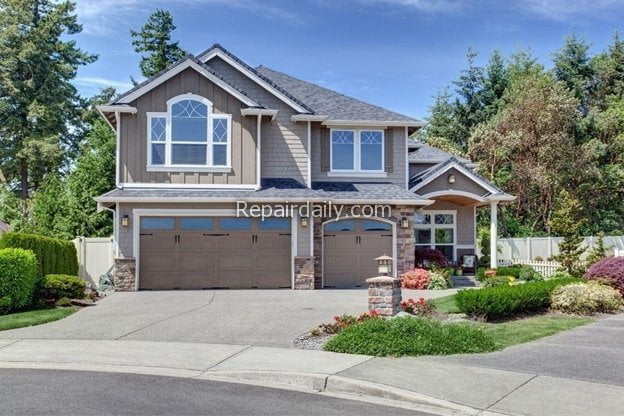 Step 3: The Most Interesting Part Is Decorating.
Customized neon signs, LED blacklights, or a wall-mounted beer dispenser is just some of the imaginative ideas you may use. All of your options are open to you when decorating your garage.
●      Cocktail lounge
To construct a bar at home, you don't need to spend a fortune on a prefabricated bar or pay a contractor to make it for you. With the help of this tutorial, you can build your home bar and create it just as you want it. It includes all the equipment and supplies you'll need and helpful hints for achieving a finished product you'll be pleased with.
●      Television with a large, flat-screen
Installing a video projector or a television in your living room is an excellent option to watch movies or sports. A decent sound system and low ambient lighting are required for better viewing of visuals on your TV screen or wall.
●      Games
Is there anything cooler than owning a billiards table, arcade game, poker table, or dartboard? It's incredible how fast time flies when you play the games you love with your visitors.
You May Transform Your Garage Into An Open Living Area With A New Garage Door.
There are so many options to pick from that it's easy to get overwhelmed. With this in mind, we have categorized our garage doors into the three most popular styles:
The timeless elegance of the traditional will never go out of style.
For a more up-to-date look, choose contemporary.
This carriage house is ideal for those who like the farmhouse aesthetic now famous.
Bottom Line
Make the most of unused areas in your home with these creative garage conversion ideas. It's time to put your garage to better use if it's just used to store things you no longer need. It will take some time and work to integrate your garage into the design of your home during a house makeover. However, you may design a valuable and attractive place with scaled drawings and careful planning.
Author Bio: Ran Kroynish is an experienced handyman who's been working for ETS Garage Door Of Portland for 10 years. When he's not fixing garage doors, he likes to share his repair ideas and knowledge with others.