Leaky roofs can be disastrous. While there are several DIY ways of patching up the roof yourself, we won't recommend them. You'd inevitably have to call a professional anyway, who would have to undo any further damage that the DIY hack must have caused. Fix the roof yourself only if you have prior experience in it or have the basic handyman skills to get the job done. This guide will tell you what to do if you find a leak in your home's roof.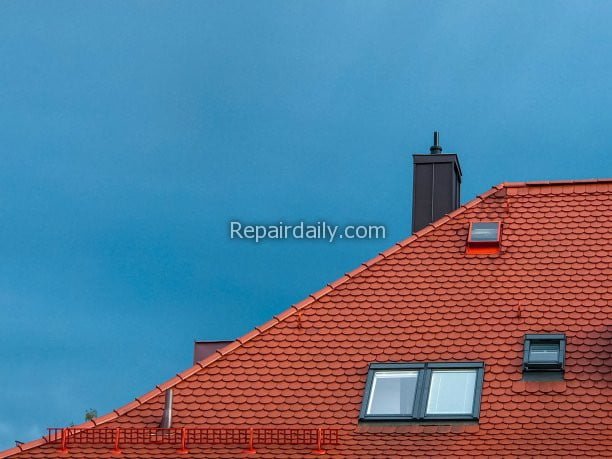 What To Do When The Roof Is Leaking
If your roof is leaking, you'll see several signs of the same. This could be dripping sounds, water stains, and patches on the ceiling or the exterior walls, plus inexplicable mold growth. Never ignore these signs. At the first symptom of a water leak, call a roofing contractor and get further directions. While they'd perform a professional-level repair job, you can take a shot at fixing it yourself as well, provided that you have some experience in this line of work. 
---
Find the leak 
Before you start the fixing job, you need to locate the problem area. Figure out where the main leak spot is. The crack on the roof could be somewhere, and water could be dripping from somewhere. Once you know something's off, look for any cracks or broken shingles in the roof. Ensure that you locate all the cracks that could be contributing to the leak; otherwise, despite your best efforts, the water leakage won't stop. 
Replace the shingles 
Once you have located the missing or damaged shingles because of which the water found its way inside, patch it up to prevent leakage. Again, if you don't have any experience in replacing shingles, it's best to call a professional. A half-baked job will only make matters worse for you. You'd be forced to call a contractor anyway. You can speak to Clear Vision Construction, LLC. They can provide you with suitable water leakage solutions and services. 
Apply roof leakage protection products
To prevent water leaks from occurring in the future, you can take some preventive measures. One of these is applying some roof leakage protection products or sealants in and around the problem areas. You can shop for these online. 
If you're confused about what to get depending on the style of roofing and type of material, speak to an expert. They can recommend the best products for your budget. If you have a cement sheet roof, you can also apply a water-resistant patch to the roof crack to prevent it from leaking again. This should be done by a professional if you're not qualified for the job yourself. 
Fix the patch using tar 
If you are confident in your DIY skills enough, you can do the patching job yourself using tar. You can speak to an expert over call to get tips on how this can be executed. 
The sooner you detect and fix the leak, the better. Otherwise, it could be worse. You'd be forced to pay more for the repairs while exposing your home to mold growth. At the first sign of leakage, call a professional. In the meantime, you can do your level best to detect the source of the leak, so there's less for the roofing contractor to do, and they can begin the fixing work off the bat.
FACEBOOK
TWITTER
INSTAGRAM
LINKEDIN

I'm so excited to tackle all my home improvement projects! From plumbing to DIY and cleaning - I'm ready to get down to work! #homerepair #homecleaning #plumbing #diy
---
---
---