When planning on how to redesign your living room, the two main things you should take into consideration are functionality and looks. With furniture, both are important, but that all comes down to the actual importance of the furniture itself – some items of furniture are far more necessary than others.
While it is fine to spend your budget on excellent decorations and comfort features, you will always want to prioritize certain items of furniture over others. The more money you pour into small details, the less you have for the things that define your living room, and that can become a problem if you are trying to use it as a functional space.
There are items of furniture you should place a higher priority on than others, especially during home improvement and interior design projects. But what should you focus on the most?
---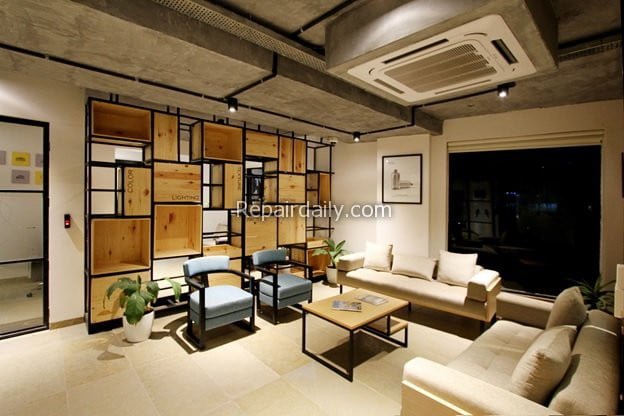 Comfort
Your living room is not just a place where you might spend the majority of your time at home: it also functions as a space to entertain. You and your guests will constantly be making and consuming food and drinks. That means that it is critical to have a space where you can relax. The best furniture for a living room should facilitate that experience. 
For example, you will want seating that allows you to spread out comfortably, with good back support. You will also need ample space to place larger items of furniture so that you do not block the entire room. Your living room should always look nice, but it is also critical that you use furniture that will actually make people want to exist in the space you have created.
Naturally, couches are a must-have for many living rooms. However, some people end up branching out into using a range of different seating options or even forgoing a proper couch at all. Even so, something to sit on (as well as pillows) can be the biggest thing to focus on first, whether that means multiple couches or just a couple of bean bags.
Practicality
If you are planning on using your living room as a room for relaxing with friends, then having the right furniture for that particular space is crucial. For one, it gives you the best functionality when it comes to playing games or watching TV – things that often require a specific layout to do best.
This can be important since you might not design your space in a way that makes it suitable for everything. Having the couch pointed at the television is obviously important, but you do not want to sacrifice people being able to sit and look at each other.
If you are not planning on using your room as a social space, then you might think that you can just ignore this point. However, practicality is still vital, even in the most barebones living room. For example, if you study or handle hobbies there, you want the dedicated workspace to be somewhere accessible and comfortable.
While having a comfortable living room will make you happy, there is no point in making a space comfortable if you can't use it properly.
Style
Before starting out with the home improvement and interior design projects, you will need to carefully consider what kind of style you want in your living room. While the right furniture will look great, it is very easy to misread your own aesthetic choices or forget just how important your choices can be.
The choice of colors and designs you have in your living room will determine what kind of style you will be aiming for. Really, everything you buy will contribute to the design at least partially, and that means that you need to think about your purchases in regard to the style they will slowly nudge you towards.
Something like a clean black coffee table might not make much of a difference, but a red couch is inherently different from a blue couch. The kind of color palette and general aesthetic choices you go for will make a big difference, and that means that you really have to consider the way that you are piecing the room together.
If you already have an aesthetic in mind, then following it should not be too hard. However, if you are going in without a plan, you should probably think about what kind of styles you enjoy most and how you can make them work within the physical limits of your living room.
Cost
When it comes to furniture costs, you need to be careful. Your living room budget may not allow you to spend as much as you want on certain items of furniture, and you should focus your efforts and budget on things that will benefit your space and provide functionality rather than just look good.
While a piece of leather furniture that costs a couple of thousand dollars may look beautiful, you will only be satisfied with it if you are getting some use out of it. If you spend a little more time planning how to furnish your living room, you may discover opportunities to save money, use cheaper furnishing options, or even reuse old furniture that you already own.
Of course, you still want to spend some money. There is nothing wrong with buying some stylish living room furniture as a centerpiece of the room, but only if you are going to actually use it for something and place it in a location where people can see it.
Remember that most interior design and home improvement projects cover more than just a few pieces of furniture, too. Spending a lot of your budget on furniture may mean less money for more important work, and that can backfire horribly if your living room is only the start of your overall home improvement efforts.
Be smart, use common sense, and do not shy away from potential deals as long as you can get them from trustworthy places. Online shopping can be a good way to get stylish furniture for your living room while also paying less overall, as well as giving you a wider selection of options than going to a local store would allow.