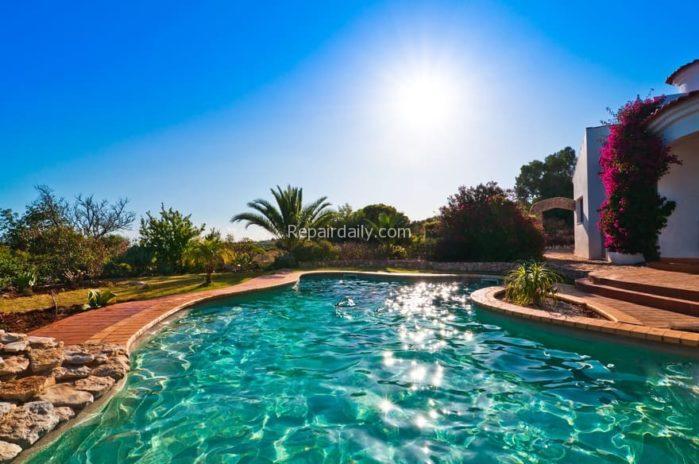 Are you all confused about how your pool suddenly loses more amount of water than it used to previously? Is this causing you more frequent water fills? Well, if that is the case, we are certain that your pool has a leak. This leak is accounting for greater water losses and more frequent water fills as well. However, you are not sure when to call a pool repair professional for a leak? This depends upon how much water has been leaked. Thus, it majorly depends upon the size of the leak.
---
Book Part or All of Your Next Adventure
Helping people all over the world learn about travel. Book Your Vacation!
---
No matter how large or small your pool is, it will lose water. There are multiple reasons for that. The major ones are evaporation and minor leaks. These minor leaks are prevalent and need no fixing. Perplexed about when to call a pool repair professional, then? Well, don't you worry because we are going to assist you? Read through to know when it is the right time to contact the pool repair professional services. Dive in!
Does Every Leak Need to be Repaired?
Every leak needs not to be repaired. This may seem strange to you now, but every leak is not an issue. All the swimming pools have some kind of leak. The leaks develop over time due to suction and other pressures. However, multiple of them are small leaks that don't take in a lot of water.
Thus, they do not amount to a great degree of water loss and should be avoided. Therefore, you need to first figure out how much water is the water lost. If it is tested to be greater than an ascertainable amount, you should definitely call the pool repair service to fix the leakage issue.
How Much is the Water Loss
The water loss determines whether you should call a professional service to repair the leak. The bigger the leak, the more the water loss. However, with other prevalent causes of water loss, it is close to impossible to visually notice if this water loss is average or not. Thus, to analyze that, one has to perform the bucket test.
Bucket Test
In order to see how much water your swimming pool is losing, you need to perform a quality test. One of the ideal tests is the bucket test, which tells you the accurate amount. It will tell you the exact amount the pool is losing, separating the amount lost due to evaporation.
What Will You Need?
Duct tape
A large bucket- 5 gallons capacity
Marker
Procedure
First and foremost, you need to put your bucket in a shallow area in your swimming pool. This can be the second step of the staircase. Now, fill in the bucket with the water until it reaches the same amount as the outside water on the step. Now mark this level using the marker or else the tape.
Now, make sure to turn on any sort of autofill device which fills the pool back. In addition to that, switch off the pump.
Wait for a complete day while placing the bucket at the same place. The more the time, the more accurate the idea you will get. This test is only valid on dry days. It doesn't provide accurate results on rainy days, as the swimming pool stores additional rain water.
Now, you have to compare the two water levels, the bucket, and the pool. If they both are equal, that means they have lost similar water due to evaporation. Thus, there are no large leaks. However, if the pool water has gone considerably below that in the bucket, there are some large leaks that need fixing.
This is when you need to call a pool repair professional for the leak.
If you are looking for a Pool & Spa Cleaning and Repair Services in OKC. Contact HomeTown Pools and Spas, a family-owned and operated business based in Oklahoma, dedicated to giving you the very best in pool cleaning, pool repair, and pool maintenance.
---
We have partnered with many job search portals, so you can find millions of jobs (IT jobs, Nursing, Engineering, Doctor, Handyman, Contractors) from our website and apply free. Just change keyword and city of your choice and hit search.

Search Millions of Plumber Jobs