Roof installation is a demanding task requiring expertise, precision, and a strong emphasis on safety. The height and slant of a roof can pose significant risks to workers, making roof safety systems an indispensable part of the installation process. Designed to prevent accidents and protect workers from hazards, a roof safety system ensures that everyone involved remains safe and secure and does the job efficiently and effectively. Roof safety systems are critical for anyone involved in roofing work, whether as a professional roofer, a safety officer, or a homeowner planning a roofing project; thus, they are integral to roofing. Here are some reasons why you need roof safety systems during installations.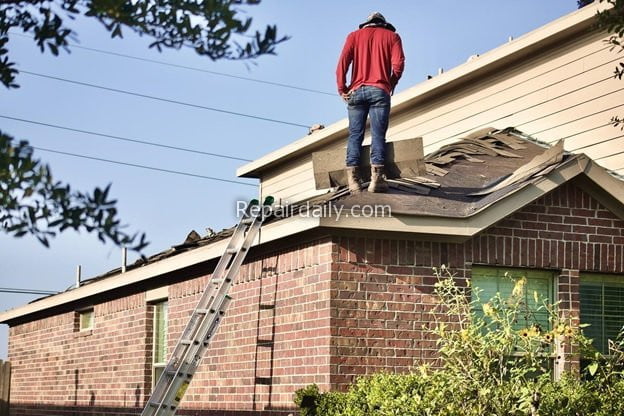 Prevents Falls and Injuries
The primary function of roof safety systems is to protect people who have to work on rooftops from falls and injuries. The National Safety Council reports falls to be the leading cause of injury in the construction industry. Roof safety systems can minimize the risk of injuries and accidents during a roofing installation. The system will keep everyone involved safe and secure while the work is done. 
Increases Efficiency
Another benefit of roof safety systems is that they make work more efficient. When workers feel safe and secure, they can focus on their tasks more effectively, which ensures quality work and improves productivity. With fall protection systems, workers can work more confidently, knowing they have the necessary equipment to work on the roof.
Cost Efficient
Investing in roof safety systems may seem expensive, but it can save you some bucks in the long run. Rather than repairing or replacing a damaged roof which could take a big chunk out of your budget, you can get ahead of any potential accidents by getting a roof safety system. Preventing possible accidents can save you from medical bills, legal fees, and other costs associated with incidents without proper fall protection.
Comply with Safety Standards
Many industries have regulations and standards to ensure workers' safety, especially when working at heights. Noncompliance with these regulations can lead to hefty fines, legal issues, and a poor reputation. By installing roof safety systems, you adhere to these safety standards, which minimizes risk and improves your company's reputation.
Protecting Your Home and Roof Investment
Roofing is a significant investment; you don't want to risk damaging it during installation. A roof safety system will protect your new roof from unnecessary damage. The safety system will ensure that the roof is installed correctly and that no equipment or tool damage is inflicted on the roof during the installation.
A Sound Investment for Your Home
A roof safety system is an investment that will pay off in the long run. It will provide you with peace of mind, knowing that your family and your home are safe and secure. It will also ensure that your new roof is installed correctly, meaning it will last longer and require fewer repairs. Investing in a roof safety system is a smart move that will benefit you in many ways.
Increases Property Value
A well-designed roofing system that includes safety measures adds value to your property. It shows potential buyers and investors that you prioritize safety and quality and are willing to invest in your property's upkeep. It also makes your property safer for employees and visitors, which may be a selling point for future buyers.
Closing Thoughts
Overall, a roof safety system is vital to the success of any roofing installation. It will ensure that everyone involved remains safe and that your home is protected from damage during installation. If you're planning on installing new roofing, prioritize the safety of your family and anyone else involved in the process by investing in a reliable roof safety system. Trust me; it's worth it!
FACEBOOK
TWITTER
INSTAGRAM
LINKEDIN
---

I'm so excited to tackle all my home improvement projects! From plumbing to DIY and cleaning - I'm ready to get down to work! #homerepair #homecleaning #plumbing #diy #fixerupper #realestate #renovation #interiordesign #farmhouse #diy #homedecor #hgtv #home #farmhousedecor #modernfarmhouse #farmhousestyle #fixerupperstyle #fixandflip #homerenovation #realestateinvesting #beforeandafter #homesweethome #remodel #realestateinvestor #interior #realtor #joannagaines #flippinghouses #countryliving #design #homedesign #farmhouseinspired #investmentproperty #bhghome #renovationproject #farmhousekitchen #homeimprovement #farmhouseliving #cottagestyle #decor #realestateagent #magnoliahome #homeinspo #magnoliamarket #kitchendesign #dreamhome #shiplap #construction #houseflipping #investor #farmhousedesign #architecture #farmhousechic #homereno #rusticdecor #reno #kitchenremodel #webuyhouses #magnoliatable #rentalproperty #fixerupperinspired #newhome #interiors #homeremodel
---