You might be thinking about getting new windows now that you're reading this. In this article, we offer an in-depth analysis of the benefits and drawbacks of each different window type. Furthermore, it outlines the best location for each type of window. Come join us!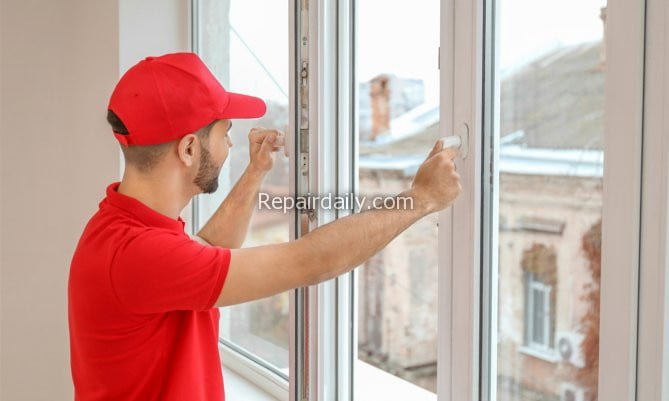 Before we start, there are a few things to remember
Styles of replacement windows, along with their benefits and drawbacks, are just a few of the elements to take into consideration. Additionally, you must take into consideration the following factors:
---
Your choice of window material (vinyl, wood, steel, or aluminum). This will decide the quality and lifespan of your windows.

The window can be equipped with features that will help reduce energy consumption (e.g. IGUs, Low-E coatings).

Provides a comprehensive and integrated service package (including delivery and professional installation) from the window manufacturing company.

Reviews, awards and certificates from previous customers.
With that in mind, let's talk about the benefits and drawbacks of various replacement window styles. 
The benefits and drawbacks of Various Replacement Window Designs
1.  Casement Windows: Benefits and Drawbacks
Casement windows feature hinged, outward-opening window sashes, similar to how doors function. The sashes of these windows are often operated by a simple crank that may be used to open or close them. Sashes on windows that open fully 90 degrees often provide ample air. Allowing for maximum ventilation, most windows have sashes that extend to a full 90 degrees.
Benefits:
Ensuring maximum ventilation when fully opened

is aesthetically pleasing in any interior design.

In comparison to non-tilting hung or sliding windows, tilted windows are relatively simple to clean
Drawbacks:
A window with the ability to fully open is a potential danger for small children or pets wandering outside

The way the window opens and closes makes it hard to grow plants on window boxes or in places like sidewalks or patios.
Implications:
Except for sidewalks and patios, this product is suitable for almost every room in the home.

This is especially useful in spaces that need more ventilation.

Because it opens like a door, it's ideal for a basement bedroom egress window.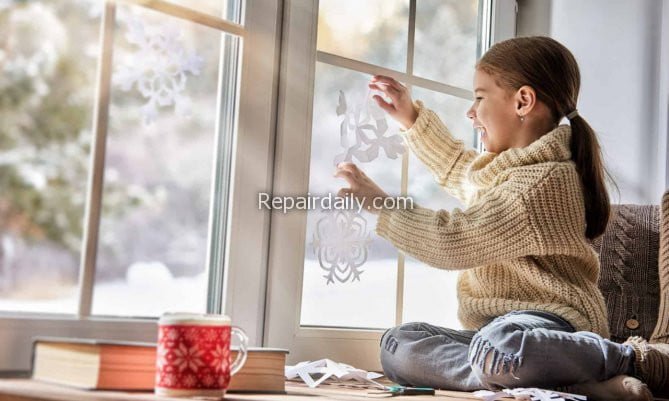 2.  Awning Windows: Benefits and Drawbacks
When seen from the outside, awning windows resemble casement windows. Awning windows' window sashes are hinged as well, although they do so at the top rather than the side. Awning windows have a bottom-hinged sash that swings open to let fresh air in. Awning windows have sashes that are parallel to the sky when they are completely open.
Benefits:
Opens all the way for the most airflow possible

Looks fantastic in any kind of house, regardless of style or colour scheme.

Awning windows have a distinct quality: they may be kept open during light rain since the horizontally extended sash can keep raindrops from falling.
Drawbacks:
Wandering animals and young children may be at risk since the window can be widely opened.

Cleaning awning windows is more difficult than casement windows.

The function of the window makes it inconvenient and inappropriate for growing plants in window boxes or in locations such as pathways or patios.
Implications:
A window that is ideal for showers. For increased seclusion, the horizontally opened window sash (particularly tinted) should be used.

The ideal window for attics with sloping roofs. Raindrops will not be able to penetrate the sloping roof opening via the horizontally opened sash.
3.   Hung Windows: Benefits and Drawbacks
The sash of a hung window may be raised and lowered with the use of a crank or pulley system. A single-hung window is one in which only one sash may be opened and the other cannot be closed. The term "double-hung window" refers to a window in which both sashes may be raised and lowered. Tilting inwards the two moveable window sashes, as in "double-hung tilt windows," makes it simpler to clean and more efficient.
Benefits:
If the window sashes are tilted, they are simple to clean.

To keep pets and young children safe, double-hung windows may be opened at the top and secured at the bottom.

A mechanism for unhindered opening
Drawbacks:
Without a tilting function, cleaning might be challenging.

The window cannot be completely opened at any one moment, resulting in less aeration.

This window style is susceptible to leakage without excellent weather stripping.
Implications:
The perfect solution for living rooms, bedrooms, offices, and other similar areas.

Ideal for sidewalks and patios as well.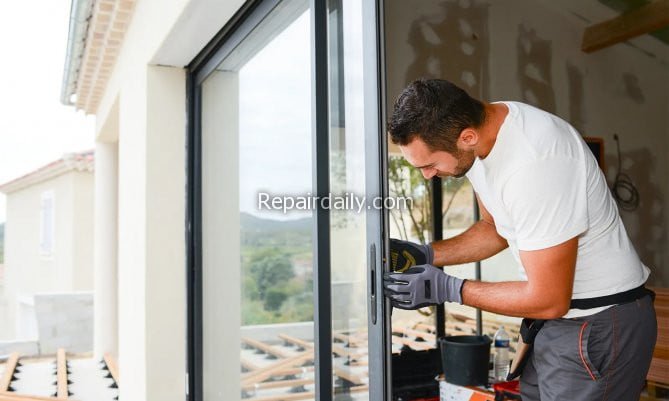 4.  Slider/Sliding Windows: Benefits and Drawbacks
The slider windows, also called sliding windows, are horizontally hung. Moving the sash of a sliding window is a simple process. Just like hung windows, sliders may have a single or double-hung mechanism. One sash would be fixed, while the other would move, in a single-slider window. In contrast, both sashes of a double-slider window may be moved. Additionally, the window sash of a slider or sliding window has a "tilt" option for ease of cleaning.
Benefits:
Window sashes can be cleaned more easily if they can be tilted.

Unrestricted access to a mechanism that opens
Drawbacks:
Without the tilting function, cleaning might be difficult.

Ventilation is reduced due to the fact that the window cannot be completely opened at all times.

This window style is vulnerable to leaks if the weatherstripping is not up to standard.
Implications:
Looks sleek and modern in almost every part of the home.

Slider windows, at the correct size, may also serve as basement egress windows.

Ideal for walls near pathways and patios.
5.  Bay Windows: Benefits and Drawbacks
Bay windows expand outward from the house's external wall, giving the interior more room to breathe. It is possible that some or all of the three window components that make up a bay window are permanent, while others are changeable.
Benefits:
A panoramic perspective of the outdoors

More natural light

Expanded living quarters that may be used for anything from reading to storing to growing plants.

An architectural feature that stands out from the rest.
Drawbacks:
Installation costs are mostly higher.

Depending on how your house is built, you may need to have two or more bay windows.
Implications:
The only places where bay windows don't work well are the basement and rooms with sloped roofs.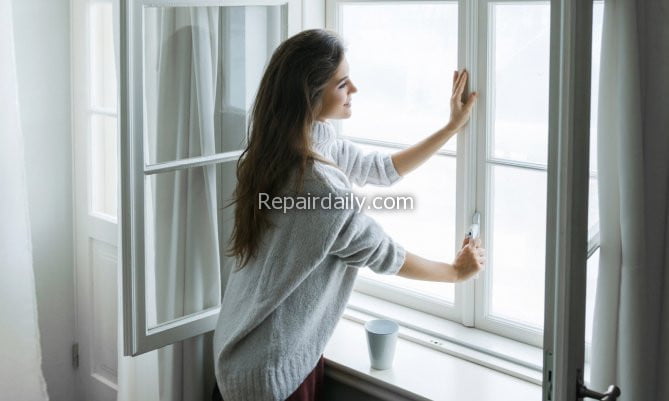 6.  Bow Windows: Benefits and Drawbacks
Projection windows include bow windows as well. The number of window parts is what separates bow windows from bay windows. If you have four or more windows in a convex form or bow, you may have a "bow window."
Benefits:
Increased exposure to the sun

Creating additional seating or a tiny storage area inside the home

One of the finest architectural features
Drawbacks:
More pricey in comparison

provide just a little amount of extra interior space when compared to Bay windows.
Implications:
With the exception of the basement and rooms with a sloping roof, bow windows are ideal for almost every room in the house, much like bay windows.
7.  Fixed Windows or Picture Windows: Benefits and Drawbacks
Fixed windows, often known as picture windows, are exactly what they sound like: they don't open. The purpose of these windows is to facilitate air circulation. As opposed to this, they are intended to enable more natural light to enter the home.
Benefits:
Excellent for highlighting a location or illuminating a room.

Compared to operable windows, fixed windows are cheaper.

Available in a wider range of forms and sizes that may be customized.

The energy efficiency of fixed windows is superior to that of moveable windows.
Drawbacks:
It is not intended to provide aeration.
Implications:
It may be combined with an adjustable window, allowing for additional natural light to enter the room.

In addition, it's perfect for use in the corners of rooms, around doorways, through corridors, up a whole gable, and at stair landings.
Choose From the Finest Selections Offered by Reputable Manufacturers
The benefits and drawbacks of replacement window designs have been covered in this article. To get the most out of each kind of window, you need to get them from reputable manufacturers.
You may learn more about selecting the best window design for your house by reading our article. Before you begin construction on your new house, familiarize yourself with the most popular kinds of windows that contractors use.
FACEBOOK
TWITTER
INSTAGRAM
LINKEDIN

I'm so excited to tackle all my home improvement projects! From plumbing to DIY and cleaning - I'm ready to get down to work! #homerepair #homecleaning #plumbing #diy
---
---
---