When was the last time you went to a classic car show and didn't see smiles next to every car? Walking past rows of pristine Camaros and Corvettes with their hoods up and showing chrome or the Chevelles with the Wilwood brake kits shows you the pride and the success that folks have in restoring their cars.
Still, lots of folks have their old classics at home, waiting to be brought back to life. In some cases, it can be hard to know where to begin. There are a few essential steps that you can take to help restore your classic car to its glory.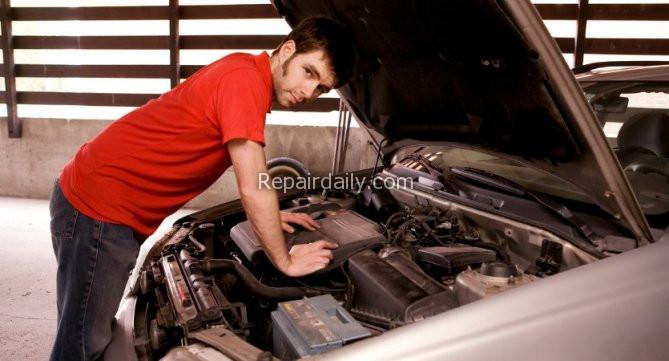 ---
1. Engine Work
The most complicated part of the restoration process, working on the engine with a keen eye. While installing a Holley Sniper EFI master kit can solve some of your problems, there are likely many more components that aren't achieving maximum functionality anymore. You'll likely need to replace the following:
Ball joints
Piston rings
Thermostat
Splice wiring
Brake lines
Universal joints
2. Body Work
When it comes to bodywork, you're kind of like an artist and the car is your canvas and your future masterpiece. There are several aspects of the body that will need to be dealt with. There's probably going to be some dents, which you'll discover by feeling and by eliminating shadows. You'll need a hammer and dolly to pound them out. Here's a list of hammers you might employ:
Pick hammer – for very small dents and high spots
Chisel hammer – for tight corners
Bumping hammer – for general dent repair work
Shrinking hammers – for flat and curved surfaces, to grab and pull metal together
Dollies are used in tandem with hammers to support the metal behind the hammer. There are lots of shapes, but the most common are utility, egg, toe, wedge and heel shapes.
If you're going to be doing any welding, invest in sheet metal screws, which are also known as welding clamps. Drilling these into your panels will hold them in place while you weld them in.
3. Paintwork
In preparing for painting, start by using a guide coat, which helps to identify low spots  as you sand down to a primer coat. Before that, though, you need to strip down the car to expose every inch of the body.
After washing the car and applying several thin coats of paint, go back over the car with sandpaper (800-1000 grit) checking for imperfections and then go over the car with a tack cloth. A list of tools that you'll need for this painting process includes:
Masking tape and paper
Air compressor
Paint sprayer
Orbital sander with different grades of sandpaper
Solvents for cleaning the surface
If you want your classic car to purr, a Holley Sniper system can help. If you want to get stares for how it looks and sounds, and for the power lurking just under the hood, you have plenty of options. Visit an online vintage auto parts store today to find what you're looking for to complete your next project, and the one after that, and the one after that.
FACEBOOK
TWITTER
INSTAGRAM
LINKEDIN

I'm so excited to tackle all my home improvement projects! From plumbing to DIY and cleaning - I'm ready to get down to work! #homerepair #homecleaning #plumbing #diy
---
---
---