If you're running a business, you want to attract as many customers as possible. But if you aren't accessible to everyone, this goal becomes impossible. There are small changes that you can make to really open up your business to everyone, and they won't break the bank either. You may not realise it, but your inaccessibility could be driving customers away and into the arms of your competition. So, to stop this from happening, here are 3 ingenious ways you can make your business more accessible.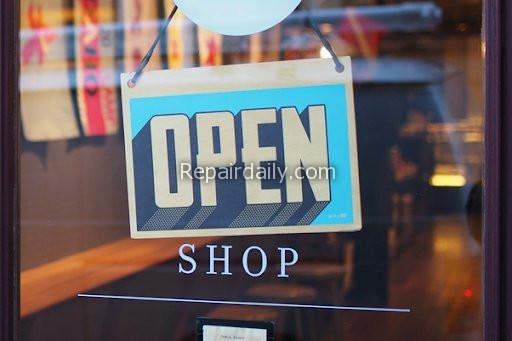 1. Keep Entryways Clear
The first thing people will see when visiting your business is the entryway. If it's not kept clear, it's not only a fire hazard, but it's also inaccessible. Bikes are a common thing that is left outside of doors, so try fitting some Sheffield cycle stands. You'll please the cyclists that visit you and enable anyone to get through your doors with ease. If a potential customer uses a wheelchair and they can't get inside because there are boxes piled in front of the door or staff members have precariously parked their bike in a way that blocks part of the entrance, they won't be able to get in. This can signal a number of things to this customer and your inaccessibility will only give them a negative experience. Make sure you keep your entryways clear at all times so that anyone can come through your doors.
---
2. Fit Ramps
Stairs can sometimes be unavoidable, but you should have something in place that negates them for people who are unable to use them. If possible, have ramps fitted in their place so that anyone can use them. If this isn't possible, try getting foldable ramps that can be brought out as and when they're needed. If a potential customer sees that you have stairs leading to your front door, then they may not be able to make it up. Your business should be catering to everyone's needs when it comes to accessibility, so having at least the option of a ramp can really make a difference. If you have stairs indoors, you may want to consider having a lift installed if you have the means to do so. It's not just disabled people that benefit from ramps either. Mothers with pushchairs and elderly people can struggle with stairs, so incorporating another way for them to get in shows that you care.
3. Change Your Printed Materials
When it comes to things like menus or boards within your business, they're probably printed in your chosen design and font. While this may look great to you, some people may not be able to read it. Things like the colour of the text can make it hard to read for some people, so make sure that your chosen design is accessible to anyone who wants to read it. You could also offer printouts that make use of large print or braille so anyone with any level of visibility will be able to read it. Don't let yourself fall short by making all your printed information inaccessible.
Accessibility is vital for all businesses, and it needs to be taken very seriously. Everyone deserves to be able to use your business, no matter what needs they have. If you never upgrade your accessibility, you're cutting yourself off from a whole range of customers who are unable to use your business. Simple things like ramps and large print menus can make the world of a difference and can enable someone to visit your business when they never could before. So, do a full assessment of your current accessibility and make an action plan on how you're going to better it. You'll find that the changes you make will improve your business and customer base tenfold!
FACEBOOK
TWITTER
INSTAGRAM
LINKEDIN

I'm so excited to tackle all my home improvement projects! From plumbing to DIY and cleaning - I'm ready to get down to work! #homerepair #homecleaning #plumbing #diy
---
---
---