When it comes to building a new home, planning is the most fundamental thing to be considered. It is a must for cost estimation, design of your home, the time required to complete a new home, and much more.
Planning a home for a layman who is not an architect could be a cumbersome task. It is because he does not consider the much-required specifications to build an ideal home; instead, he goes for general specifications, wasting time and money.
---
Book Part or All of Your Next Adventure
Helping people all over the world learn about travel. Book Your Vacation!
---
What can be done then to make it easier? Let's peep into the following 8 tips while planning a new house to get over this puzzle.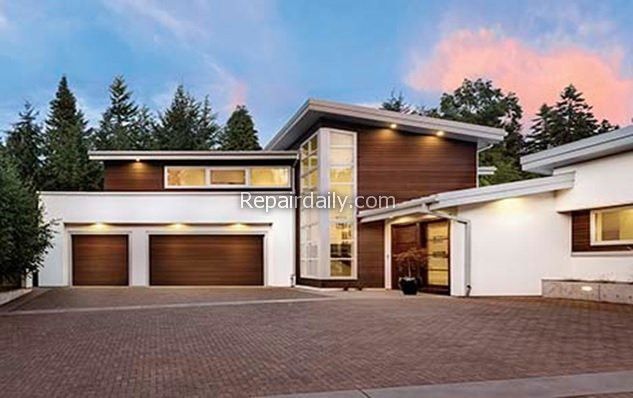 1: Select A Suitable Site for Your House
Selecting a location for your future home is a step of great importance. It is because homes consume money for construction and are built for almost three generations. 
Therefore, changes shortly are considered so that if there is a need to expand the house in the future, it should not create worries. Also, you should ensure a safe exit and entrance path are available for the home.
Above all, the home should be built where a sewerage system is in place, and peace prevails in the neighborhood. 
For example, if you live in a crowded town and are heading to build a new house in that congested area. 
Just stop and think about what will happen after two decades? Will not that place be full of people, rushing cars, heaps of garbage, and the noise of vehicles, aching your ears? Aff, finding peace in such an area would be too difficult. Therefore, choose an open place.
2: Cost Estimation
A detailed house plan includes cost estimation. Everyone wants an ideal home with a friendly budget. Rough cost estimation can be a successful step towards the destination. It may consist of building cost, finishing cost, and funding for contractors.
The benefit of budget planning is that you can perform easy tasks to save money and hand over the rest of the work to the contractors. In this way, you can kill two birds with one stone as you manage to get an ideal home with the lowest possible budget.
3: Selection Of House Builder
It is another crucial step while planning to build a new home. Dozens of contractors are available in the market. However, it is an arduous job to select the right one. So, what points should be considered while picking the house builder?
He should be a licensed person. Also, he must be a member of the master builder.

Check the past performance of the builder. Make sure whether his previous customers are satisfied or not?

Most importantly, examine the reliability of the builder. It is because most builders use second-class material. As a result, when the earthquake comes, buildings get destroyed to the ground. Therefore, the contractor must be reliable. You can ensure by getting references from a contractor of his past clients and then meeting them in person, inquiring about the contractor's work.
4: Specifications Of House
Building a house requires much more. The following factors must be considered in deciding the specifications of a home.
Architecture is one of those key parameters. If a house is a single or a double story, you should select the material used per the building infrastructure.

The windows of the house should be in the North. It keeps the house out of darkness and keeps the temperature of the house low in times of hot weather.

The roof should be inclined to the outflow of rainwater.

Smart roofs should be built where agriculture and plants should be planted to beat the heat in this burgeoning global warming.
5: Installation Of Electric System
Electricity is the fundamental need of every house in this age. House is a place where your loved one lives. Therefore, you need to install a risk-free electric system to save the lives of your people. For this purpose, you must pick the right commercial electrician services. However, what is essential attributes which should be seen while picking an electrician?
The electrician should be a licensed person with a vast experience installing the residential electrical system.
A reliable person should have a great track record, and his previous customers must be satisfied with him.

As far as the current-voltage requirements are concerned, he checks them with great credibility.

Whenever he installs cables, he ensures that they are fully isolated, eliminating the possibility of sparks, short circuits, or tripping that could occur.

He uses high-quality cables so that the electric system bears the capacity of shocks and voltage fluctuations or may not malfunction unexpectedly.
6: Selection Of An Inspector To Check The Work
As the construction of the house is in place, you must hire an independent inspector. He will check the quality of material used in the construction of the house. Also, he will check whether the work is being carried out per the terms of the agreement. At the following stages, inspection is mandatory:
The Foundation of the house should be inspected because it is crucial to make a strong building that can withstand earthquakes or floods.
It is also important to perform an inspection before the roofs are installed, as well as after the roofs have been installed.
7: Interior Finishing And Furniture
Interior furnishing plays an important role in making the home more attractive. It may include the color of paint and the color combination of furniture. You can get beautiful furnishing for your home by seeing samples from Pinterest.
 Also, if you want an artistic look to your home, you can paint walls with historical figures, musical instruments, tea cups, books, waterfall scenes, etc.
8: Plan For Future Repair Or Expansion Of House
No matter how good a house you build, it always needs repair and expansion. With time, the paint of the house gets tainted due to weathering. Also, the material of walls could destroy by earthquakes, rainwater, and floods. 
Also, as the family gets bigger, there could come the need to build more rooms. Therefore, a plan should be in place to expand the house without worries.
The whole ball of wax is that the best plan must be at hand to build the best house, including all the parameters mentioned above.
Final Words
To summarize, a new home plan is centered on selecting suitable sites, estimating the total budget, and picking the right contractor. It also details installing an electric system and hiring an inspector to examine the contractor's work and the quality of material being used. At last, the plan must touch on the idea of expanding homes in the future.
---
We have partnered with many job search portals, so you can find millions of jobs (IT jobs, Nursing, Engineering, Doctor, Handyman, Contractors) from our website and apply free. Just change keyword and city of your choice and hit search.

Search Millions of Plumber Jobs