When looking for a property to rent or to buy, you won't just be getting the house but also the neighborhood. Therefore, doing your homework and picking the right neighborhood can't be emphasized enough to ensure you enjoy your stay. Learn what living in Ruaka is like, from properties and standard features, accessibility, amenities available, and cost of living, to mention a few elements that define a neighborhood before making your final decision. Let's look at some considerations that can help you know if you live in a good neighborhood.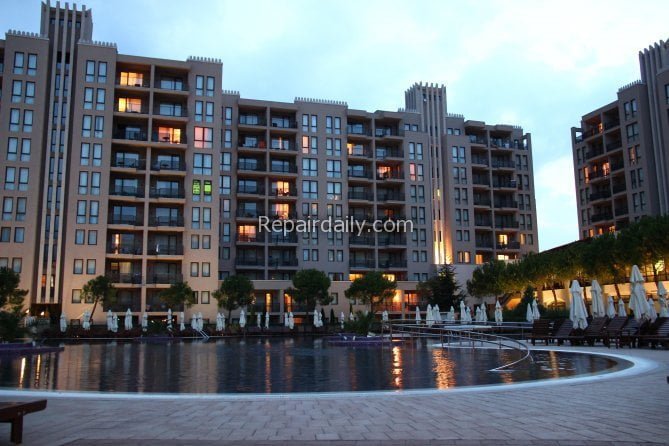 Security
Security is among the top tells of how good a neighborhood is since everyone yearns for a safe and secure environment. You will hardly feel comfortable in your home if the crime rate is high. It would help if you considered extra locks and keeping the windows and doors locked all the time, even indoors, to feel safe. You are unlikely to spend time out or let the children play outdoors alone as you are scared of their safety. Your valuables will always be at risk in an unsafe neighborhood, making your stay uncomfortable. The presence of security aspects like police measures like CCTV, and alarms, among others, makes a community a crime deterrent. This feature says it is safe and suitable even for families with kids.
---
Accessibility
Can you quickly get to and from your home 24/7? If catching transportation is a hassle, you are not in a good neighborhood. From a well-established road network to other options like railways and air transport, you need a community that makes it easier to handle your routine, including work, school, and other commuting aspects. In the modern arena, digital access is also a necessary check. You want to be connected to the world, which requires internet access. If you struggle to find good cell connectivity for a call, TV signal, or internet connection, you'll hardly keep up with the world, making the neighbor not as good.
Pride
Are there many abandoned residential or commercial properties around? The best neighborhoods offer ownership pride. This means properties hardly stay vacant. People want to live or do business in the community, indicating that it is a good and valuable place; if many uninhabited houses and other aspects characterize your area that lower property value, like abandoned trash, you are not in a good neighborhood.
Lifestyle
Is the neighborhood in sync with your lifestyle? You'll notice that some areas are loaded with single and young graduates while others are packed with your families. If you are a young family, you want your kids to be around other children. It is essential to stay in a neighborhood with similar demographics as it facilitates social development. It would be best to have a community that doesn't make you feel like an outsider, hence the need to consider the populace and what you have in common to ensure the lifestyle matches.
Proximity to vital amenities
Proximity to schools, workplaces, medical facilities, shopping centers, public services like firefighters and police, and entertainment spots, to mention a few, are necessary checks as you pick a neighborhood. No one wants to spend half a day commuting to find some groceries or to access healthcare. This would make your stay inconvenient, hence a bad neighborhood.
While shopping around, you may be tempted by irresistible curb appeal like well-maintained lawns. Nonetheless, a great neighborhood is not just aesthetically appealing. It is livelier as you can find kids playing or people walking joyfully. It is secure, offers a friendly environment, is accessible through public and private means, and is close to necessary amenities. Such a neighborhood makes your life comfortable, not to mention the positive impact on property value.
FACEBOOK
TWITTER
INSTAGRAM
LINKEDIN

I'm so excited to tackle all my home improvement projects! From plumbing to DIY and cleaning - I'm ready to get down to work! #homerepair #homecleaning #plumbing #diy
---
---
---