Woods are the most preferred materials in all types of industries. Many people choose wooden decorations to enhance the aesthetics of their homes and business places. Wood aesthetics are one of the best ways to add luxury appeal to any structure or decor. If you are new to the timber industry or looking for ways to start your timber business, we are here to help.
The types of timber you select for your business purposes can play a major role in attracting more customers and expanding your timber sales in Illinois. Therefore, it is crucial to make wise decisions when choosing the type of wood for your business.
In this guide, we will walk you through everything that will help expand your knowledge and understanding of sustainable woods and ways you can get the most out of your business.
---
What is sustainable wood?
Sustainable woods are renewable and help promote a healthy ecosystem. Sustainable woods come from a forest that is sustainably managed and well-maintained. If you are planning to sell self-harvested timber, you should learn sustainable harvesting methods for improved sales revenue. On the other hand, unsustainable woods leave adverse effects on the environment and in some cases, even harm the ecosystem beyond repair.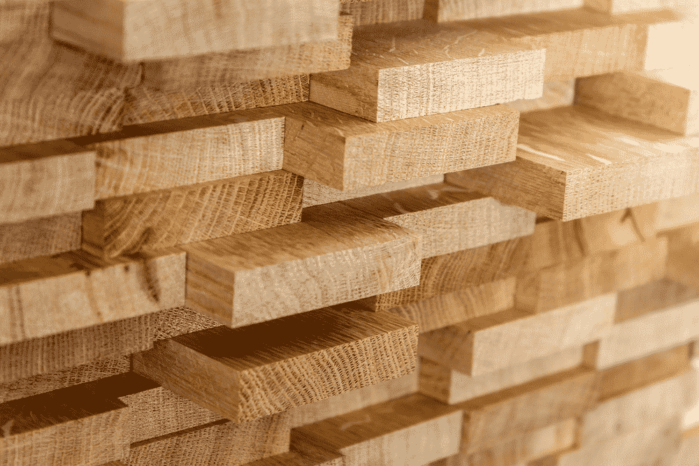 Top five sustainable wood to choose from
Now, let us look at the top sustainable woods that can boost business growth and generate more revenue.
1. Tulipwood
Tulipwood is a highly preferred and widely used wood in many industries. During harvesting, tupliwood's low weight and fast-drying properties contribute to reducing fuel and energy consumption. Compared to other types or species of wood, tulipwood grows rapidly to a large size. Tulipwood is the most preferred wood material in the furniture industry.
2. Black cherry wood
Black cherry wood is another popular wood choice in the furniture industry. Additionally, cherry wood is also a popular choice for some Martin guitars. The wood is highly photosensitive and tends to change color ( darkens) quickly when exposed to sunlight. You have to be very careful when harvesting this wood type.
3. White Ash
White ash wood is a coarse-textured wood with a strength similar to Oakwood. However, compared to Oak woods, White ash is less dense and easier to work with. You can easily bend this wood into the desired shape for a more edgy appearance.
4. Mahogany
Mahogany is a tropical wood that is tough enough for outdoor and industrial use. Furniture quality mahogany wood is native to Central and South America and the Caribbean. However, the properties of mahogany wood can differ depending on the place of cultivation. Use fine blade tools to cut the material in desired shapes and avoid further damage.
5. Oak
Oak is the most popular choice for constructing hardwood cabinets, home flooring, and other related purposes. Oak is one of the strongest and durable wood materials that is dense, stiff, and resists bending under weight. If you are looking for sturdy quality wood material for your business, oak is the best available option.
Avoid using different harvesting methods on your own as it might damage the land and result in huge business losses.
FACEBOOK
TWITTER
INSTAGRAM
LINKEDIN

I'm so excited to tackle all my home improvement projects! From plumbing to DIY and cleaning - I'm ready to get down to work! #homerepair #homecleaning #plumbing #diy
---
---
---