If you've ever been in charge of a construction project, you know that the stakes can be high. As the on-site manager, it's your job to ensure everything runs smoothly and that workers are kept safe. It might feel like an overwhelming responsibility at times — but don't worry! We're here with 7 ways of keeping worker safety front and center during your next project. In this blog post, we'll explore some of the methods we've found to help keep workers safe while increasing productivity — all while saving time and money. Let's dive right in!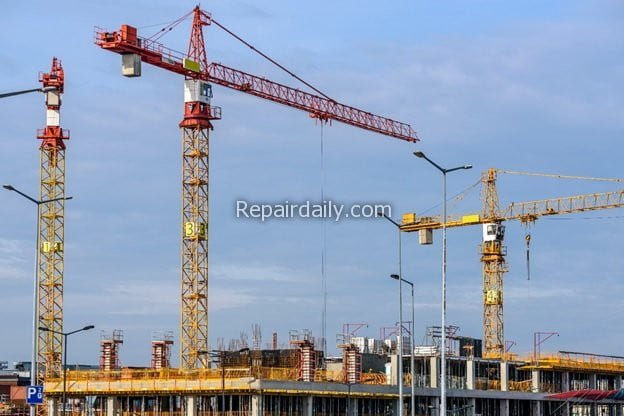 1. Prepare for Emergencies
Keeping workers safe at a construction site is priority number one. Fortunately, there are ways to prepare for any potential emergencies that may occur.
---
Communication is key to keeping daily operations as safe and secure as possible! Instituting ways of communicating if an emergency arises allows everyone to react quickly and efficiently to the situation at hand. It can also reveal ways to prevent similar accidents in the future by identifying and solving any potential problems that arise. Staying prepared not only helps workers stay safe in the event of an emergency but sets and reinforces safety expectations. With the right approach to staying prepared, finding ways of keeping workers safe at a construction site can be more than doable!
2. Provide Proper Training
Ensuring workers' safety at a construction site should always be the first priority for any project. Providing proper training to employees is critical, as it gives them the essential knowledge to do their jobs and reduces the likelihood of accidents. Training can range from achieving a forklift certification card, which teaches operators how to safely maneuver forklifts, to fall protection courses that provide guidance on adhering to applicable height regulations. Additionally, regular retraining and refreshers will help keep staff members up-to-date and knowledgeable on procedures. With careful training in place, construction sites are able to operate efficiently yet safely.
3. Use the Right Equipment
Safety is a top priority when it comes to construction sites, and having the right equipment can help ensure a safe environment for workers. Using the proper personal protective equipment (PPE) is essential for worker safety, including hard hats and work boots, as well as face protection, gloves, and earplugs. Additionally, all power tools should be thoroughly checked for any visible defects before use, and any necessary repairs or maintenance should be done prior to starting the project. As an extra precaution, implementing regular training programs can instill proper safety knowledge among the workforce, thus further reducing risks. By making sure all these guidelines are observed properly, workers at a construction site will be kept safe at all times.
4. Control Traffic and Pedestrians
Construction sites can often be busy and chaotic, but ensuring worker safety is a top priority is important. To ensure that employees remain out of harm's way, traffic and pedestrians should be carefully monitored to keep them from straying too close to the construction area. This may mean redirecting drivers onto alternate routes to keep them from entering the site. Signs should also be posted to alert pedestrians of potential dangers or restricted areas. Having extra staff on duty will help set these boundaries, allowing workers to remain protected as well as providing peace of mind for those overseeing the process. In short, controlling traffic and pedestrians near a construction site is essential to keeping hardworking people safe so they can do their job without fear of injury.
5. Manage Chemicals and Substances
Working at a construction site involves dealing with an array of chemicals and substances. Keeping workers safe means having full knowledge of the potential hazards these can pose and taking appropriate measures to minimize risk. The first step is to make sure that all workers understand what chemicals and substances they might be exposed to in the workspace. It's also essential that everyone on site is trained to handle materials safely. This means knowing where protective equipment is located, wearing it as required, following safety instructions at all times, and also understanding emergency precautions in case of spills or accidents. Above all else, always be aware that everyone needs to take responsibility for their safety while working with any hazardous material!
6. Promote Healthy Habits
At construction sites, it's important to practice healthy habits to keep workers safe on the job. Encouraging these habits can lead to a more efficient and successful work environment. Plus, it improves morale among employees. By emphasizing the importance of basic safety protocols, such as wearing safety equipment and following instructions, supervisors create a culture of responsibility that helps make sure both workers and the construction site stay in good shape. Additionally, mixing up the tasks workers must do throughout the day can help relieve fatigue and encourage better posture. Finally, ensuring regular rest breaks can ensure that everyone is getting enough water, food, and energy, allof which are essential for a strong work ethic. Promoting healthy habits ensures that everyone involved remains safe and productive.
7. Document Accidents and Injuries
Documenting accidents and injuries on a construction site is essential for keeping workers safe. Having accurate records of what happened and when can ensure that similar incidents don't happen in the future and create a safer working environment. With this in mind, it pays to invest in a comprehensive accident reporting system. A good system should not only capture the date and time stamps for each incident but also provide easy access to photos so that the details of the incident can be unambiguously documented. In addition, providing multiple points of entry ensures that all injuries or near-misses are made available. Ensuring workers know where to go if they are ever hurt creates an extra layer of safety, as there will be instant access to medical care as needed.
Conclusion
Working at a construction site can be dangerous, but with the right training, preparation, and protocols in place, you can make sure everyone remains safe. By controlling traffic around the site, managing chemicals and substances appropriately, promoting healthy habits among workers, and documenting any accidents or injuries that occur, supervisors and owners alike can create an environment where safety is always a top priority. With these tips in mind, you're ready to get started on creating a safer workplace for everyone!
FACEBOOK
TWITTER
INSTAGRAM
LINKEDIN

I'm so excited to tackle all my home improvement projects! From plumbing to DIY and cleaning - I'm ready to get down to work! #homerepair #homecleaning #plumbing #diy
---
---
---