Are you planning a major relocation? Hiring the services of professional furniture removalists can be a viable option. As the name suggests, furniture removalists carry all sorts of furniture, office supplies, and equipment. They have the know-how, experience, and tools necessary to make your move simple, fast, and stress-free.
It bears mentioning that not all furniture removalists are the same. So making sure you work with a trustworthy and qualified business is important because you will entrust it with all your prized possessions. If you want to hire the best service providers, the following tips will come in handy: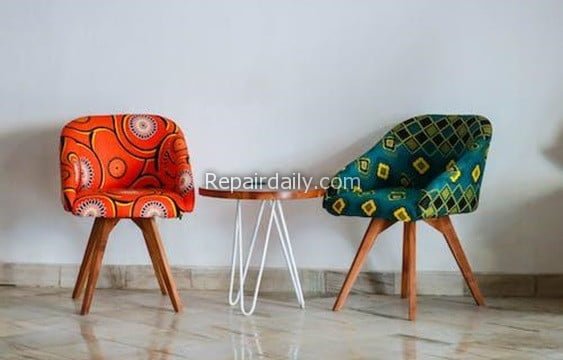 1. Well-Rounded Services
Unfortunately, a new, inexperienced crew can easily fool customers into believing they are experts in the furniture-removal business. Nonetheless, asking about their offerings can reveal the truth behind the curtain. You can directly toss questions such as "How do you provide value to every client? You should consider it a red flag if they give you a brief and fast answer, like "We will move your furniture and ensure it gets there in optimal shape."
---
Ideally, professional furniture removalists should offer a wide variety of services, including storage and backloading solutions, pre-packaging, etc.
Also, you could further narrow down your options based on your current and desired destination. For example, if you live in Australia and want to move to Brisbane from Sydney. It would help if you looked for a specific furniture removalist company, such as Optimove, that specializes in removal services in these two cities. They offer a beginning-to-end furniture moving service for house transfers from Sydney to Brisbane. Once you've hired the skilled, amiable, and dependable Optimove interstate furniture moving service, you won't have to lift a finger.
2. Experience
When hiring furniture removalist professionals, the importance of experience cannot be ignored. Carrying furniture and other stuff is time-consuming and laborious, necessitating the timely and precise completion of numerous small and complicated tasks. Therefore, you should avoid going with a business that has only been providing services for a short time.
The newer the company, the higher the likelihood it may make a blunder. Usually, a few years of experience should give you peace of mind. But, if you have your delicate possessions, you should look for a furniture removalist company with at least five years of experience.
3. Solid Reputation
A good reputation is a key consideration. Don't forget to do the rudimentary checks on a furniture removalist company and ensure you know what you are getting into. Every business needs to maintain an online presence, and a wealth of customer reviews should come with that online presence. Look around on popular review platforms or just head to the company's Facebook page to get a feel for what customers say about them. You are more likely to receive satisfactory service from a business if previous customers have had positive experiences hiring their services.
Keep in mind that you should look for businesses that have a combination of both positive and not-so-negative feedback. Stay away from companies with many complaints or rave reviews that sound too good to be true.
4. Cost
Imagine hiring a crew of movers to pack, load, transport, and unload your entire house, only to be surprised by a cost that may be twice as much as you anticipated. The costs are a key indicator of which furniture removalist company you should choose and which one you should stay away from. Before you sign any contracts or shake hands with your removalists, ensure you fully comprehend the price terms and agreements established between you and them.
5. Insurance
Next up, you need to ask about the insurance. Transit insurance is a must, protecting you if the transport vehicle endures an accident. Additionally, public liability insurance is essential since it will cover any injuries or property damage that may occur throughout the process.
6. Agreement
It is always smart to hire a furniture removalist company that comes up with a comprehensive written contract. When everything is documented, you may rest assured that the movers will do their tasks as stated. Details such as the company's name and address, the number of employees, and the overall cost of the relocation must all be included in the contract.
Sometimes the language used in the contract could be a bit more technical from an outsider's perspective. So if you stumble upon jargon that does not make sense to you, do not hesitate to ask for more clarity.
Conclusion
So, you are about to undergo a major relocation, and there is more to do than you anticipated. Be it packing, transporting, loading, unloading, or unpacking, you must do everything with the care and accuracy necessary to ensure that you do not damage your belongings while moving them. Considering your other commitments, you are better off not undertaking these challenging tasks alone. That is where a furniture removalist company can win the day for you! If you want to partner with the best service provider, stick to the criteria covered in this post.
FACEBOOK
TWITTER
INSTAGRAM
LINKEDIN

I'm so excited to tackle all my home improvement projects! From plumbing to DIY and cleaning - I'm ready to get down to work! #homerepair #homecleaning #plumbing #diy
---
---
---