Insulating your property is unavoidable if you want to keep those energy costs down. If you decide to DIY your insulation, you can save even more money. However, that saving could cost you in health if you don't learn to do it safely. 
Deciding to DIY your home insulation is more work than you think. It takes time, it can be frustrating, and you may lose your temper with it. Nevertheless, the benefits far outweigh the negatives. Insulation keeps the heat inside your home. It saves you money long-term on energy bills. Best of all? You only must fit it once every few decades. DIY insulation fitting might not be entirely safe if you don't know what you are doing. This article should make things clearer.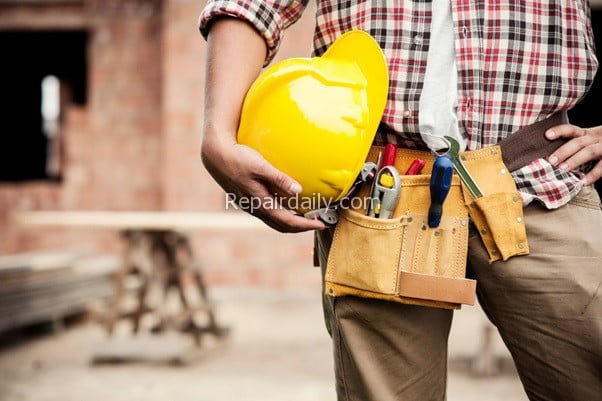 ---
How does Insulation work?
Insulation works by slowing the conduction of heat. Most types of insulation work by slowing down the transfer of heat from the inside to the outside of your building. When you live in a house with thin walls or bad draughts and winter is coming, you know the value of saving as much of the heat that you can produce as possible. There is no sense in burning a roaring log fire when the heat is immediately whisked away outside.
When fitting insulation, experts recommend you hire a professional to do it safely. However, while you require an expert to apply insulation types that involve chemicals, you do not need to be an expert to fit fiberglass sheets. Here is how you can do this safely without risking electrocution.
How to Fit Insulation Safely?
Following these steps with every area if you want to fit your new insulation safely.
Step 1 – Assess the insulation
Take a close look at what your house already has as insulation. Be careful not to touch anything if they built your house before 1990. Prior to the change in building regulations, asbestos-containing materials were commonplace as insulation. Asbestos looks like loose, fluffy fibers that will appear blue-grey or white. If you see these, leave them carefully. Asbestos is harmful if you disturb it. Leave it where it is and call a specialist.
Step 2 – Removing damp, moldy insulation
Any overly squashed, damp, rotten, moldy, or otherwise damaged insulation is a hotspot for infestation, bacteria, and rot. Remove it and replace it with fresh material. You can buy loose-fill insulation or fiberglass sheets. When removing and replacing insulation, there are important safety rules. You must always wear respiratory protection when handling insulation anyway, especially so if you are handling damp material.
Step 3 – Gearing up
You should wear goggles, gloves, and protective clothing when you remove or handle fresh insulation. Fiberglass material forms out of fine layers of molten glass. If you breathe these particles in, they can be especially bad for your lungs. Wearing the correct, construction-grade face mask will go some way towards protecting you if you do accidentally handle asbestos.
Step 4 – Electrical wires
It is safe enough to touch insulated wires to the household insulation types we use today. There is only a risk of fire if you touch uninsulated wires to the insulation. An uninsulated wire is a bare copper or exposed metal. If the wires have that plastic covering, they are safe to work around. When handling the wires, be sure the electricity mains is turned off. You can do this through your fuse box. The widespread practice is to split a fiberglass sheet in two down the middle to lay one half behind the wire and the other in front of it.
What is the Safest Insulation?
We leave you with a few thoughts on which type of insulation to use. Cork has an extremely high energy efficiency rating. Beyond that, fiberglass, recycled cotton, and sheep's wool are all favourites.
FACEBOOK
TWITTER
INSTAGRAM
LINKEDIN

I'm so excited to tackle all my home improvement projects! From plumbing to DIY and cleaning - I'm ready to get down to work! #homerepair #homecleaning #plumbing #diy
---
---
---