Introduction
One question that gets asked the most often is, "what size air filter do you need?" This is because there are many different kinds and sizes of air filters available on the market. Choosing the right size air filter from thousands of varieties is a challenging yet crucial task for a house owner. This article will help you know the factors before buying the right air filter for your needs. Keep reading to understand what size to pick among the others.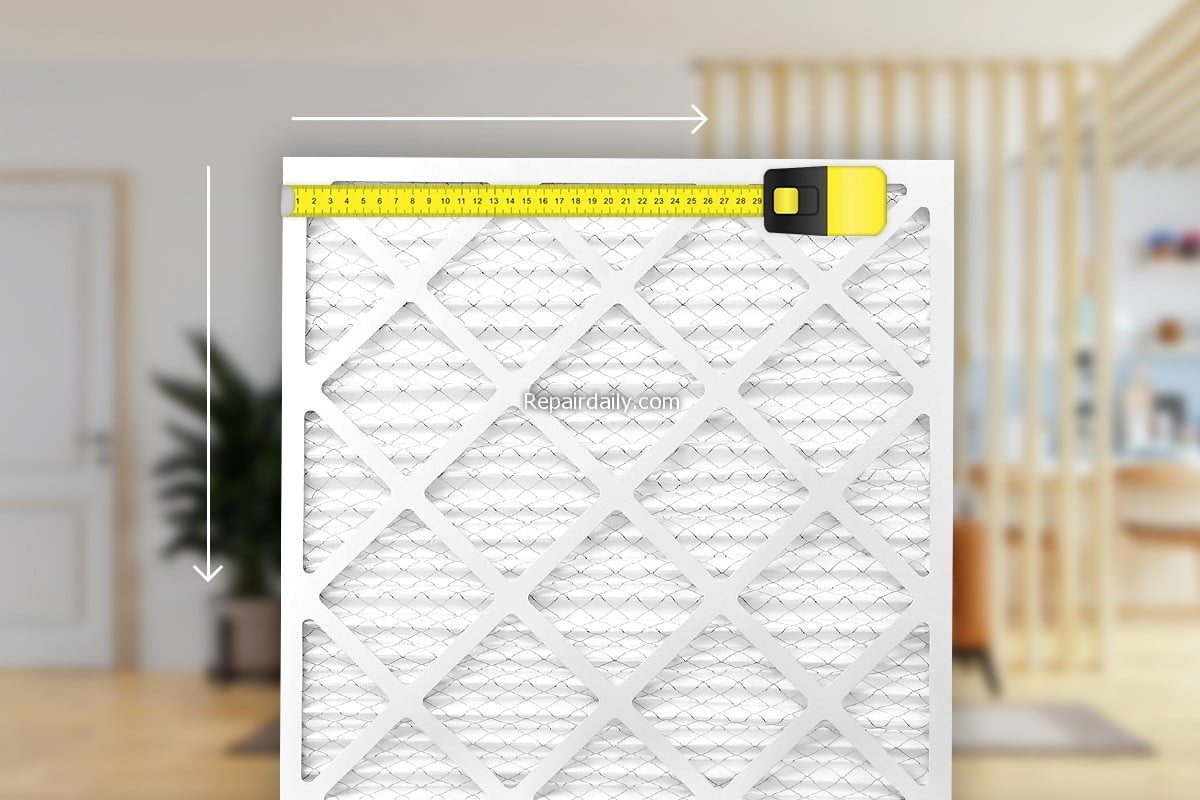 Why Should You Care About Air Filter Sizes?
Choosing the right size air filter is one of the challenging tasks you have to perform regarding your indoor equipment. Air filters can be found in different types, sizes, and materials, significantly confusing buyers. Different kinds of air filters are better suited for various tasks. So, understanding how the air filter you choose will work for your system is essential. A right-size air filter allows the HVAC system to function correctly and clean the air well. Too small or too large furnace filters cause improper airflow around it and recirculate the dirty air due to inadequate filtration.
---
You can expect good air quality inside the house with the right size filter in your system. You should know your needs before purchasing an air filter. Check out the measurements, thickness, and materials of the air filter vividly because a wrong air filter can't operate well to purify the indoor air. Instead, it will be damaged earlier than usual and require expensive repairs.
How Can I Know What Size Air Filter I Need?
Length, Width, and Height
The filter's length, width, and height should be labeled on the filter. So, check the labeling of the existing air filter and look for that size when ordering the new one. If the size is not labeled, you must measure it using a scale or tape. You can also use the closest standard size while buying an air filter. Suppose an air filter's measurement is 15-¾" × 19-¾". You can replace it with a filter measuring 16″ × 20 × 1″. You can measure by opening the duct if you don't have any filter in your system. Look inside the duct opening where you will set up the filter and measure its length, width, and height. This is how you can know the exact size you need to order.
Thickness
More than just giving importance to measuring the three dimensions- length, width, and height needed for choosing the right size air filter. Thickness is another crucial factor in determining the air filter's size. Air filters are generally 1 or 2 inches thick, but some filters' thickness can also be 3-6 inches. You should purchase the thick air filter, which is more efficient in purifying indoor air and getting the most contaminants out of the house.
In addition, the thicker the air filter is, the longer its lifespan gets. These filters have very large surfaces to capture and remove air contaminants. A 1-inch-thick air filter can serve you for only a month, whereas a 4 inches air filter may last for around six months without having it replaced even once. However, the replacement timing of the air filters varies depending on the brand and type.
Conclusion
Thousands of air filter types have made it challenging for house owners to find the right one for their HVAC system. Hopefully, this article will have you backed by explaining the size of the current air filters. If you need help understanding which filter will fit your system the best, it is better to take help from a professional who knows what size to get. Custom Filters Direct can help you regarding anything about choosing the right air filter. The expert from this company will also install the right size MERV air filter into your system if you need it.
FACEBOOK
TWITTER
INSTAGRAM
LINKEDIN

I'm so excited to tackle all my home improvement projects! From plumbing to DIY and cleaning - I'm ready to get down to work! #homerepair #homecleaning #plumbing #diy
---
---
---